Universal Pull-up bar Strong
Universal Pull-up bar Strong
38 points to the loyalty system
---
Universal wall mounted pull-up bar, made of solid steel welding allows 5 variants of grip with simple installation, suitable for home or gyms. More
Manufacturer: StrongGear Product code: P00096 Shipping and Payment
Universal wall mounted pull-up bar, made of solid steel welding allows 5 variants of grip with simple installation, suitable for home or gyms. More
Manufacturer: StrongGear Product code: P00096 Shipping and Payment
Universal wall mounted pull-up bar Strong with multifunctional use
A universal wall pull-up bar is suitable for strengthening of the upper body with 5 variations of the grip which can be changed thanks to a long grip section. Thanks to high load capacity of 300 kg the bar is perfect for individuals of all weight categories. This is one of the main differences from the competition. A number of fitness tools can be affixed to the pull-up bar to create a multifunctional device. It helps with weight loss and muscle gain. The pull up bar has a rubberized grip surface and a special surface finish. You will appreciate versatility of this pull-up bar both at home and in the gym.
Best pull-up bar for you
Competition pull-up bars can be attached to the door, but they do not provide enough safety and space. You risk injury which is associated with falling. For taller people enough range of motion and technique is not ensured. There are also limited exercise options and grip variations. A big minus is also the used material and limited stability. But our pull up bar is different - it is designed with maximum safety and functionality in mind.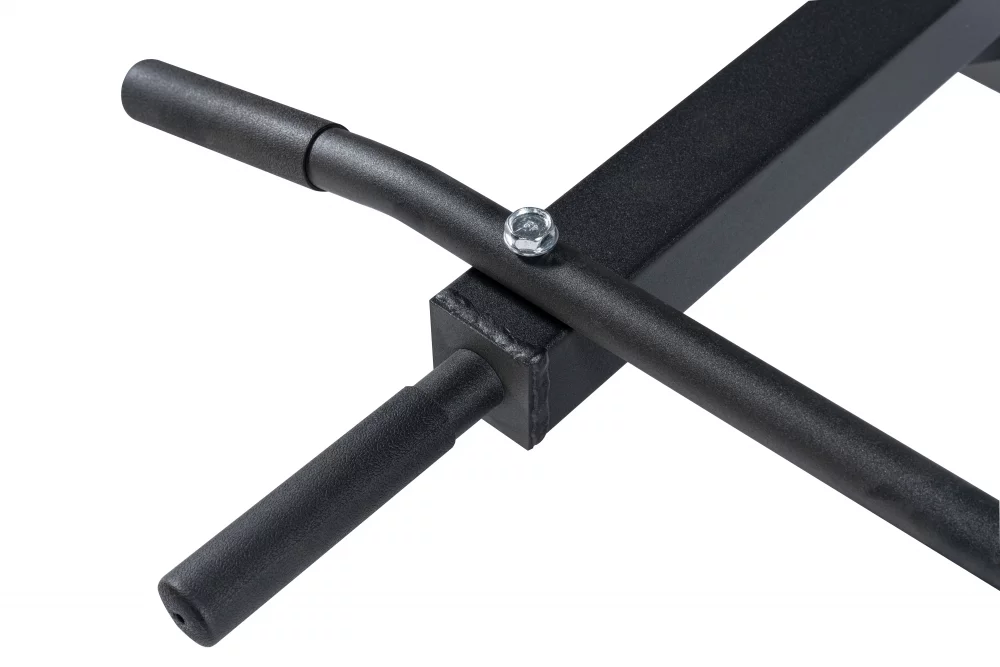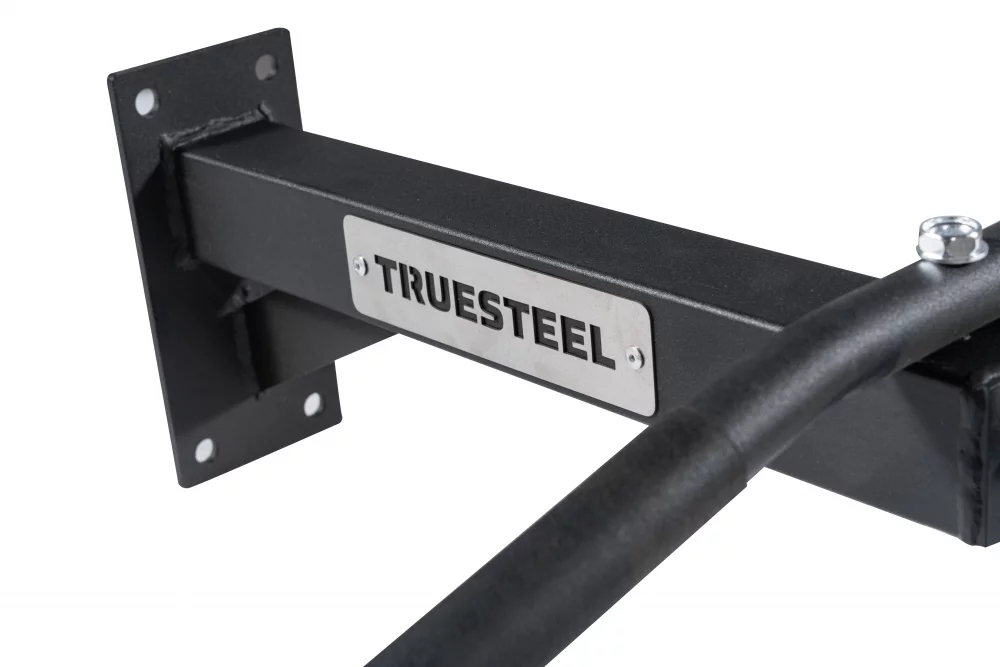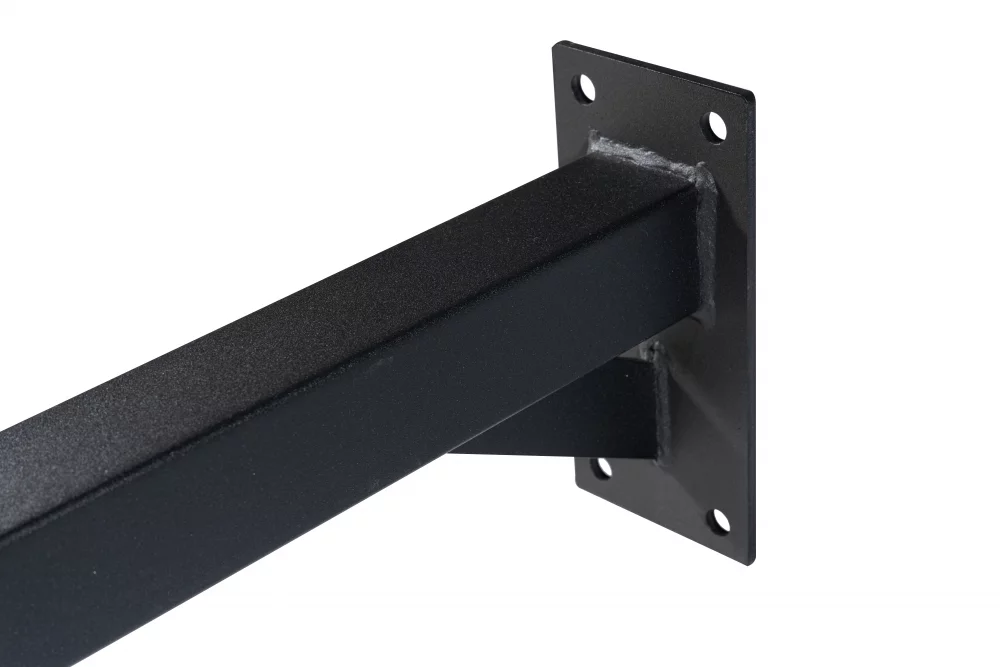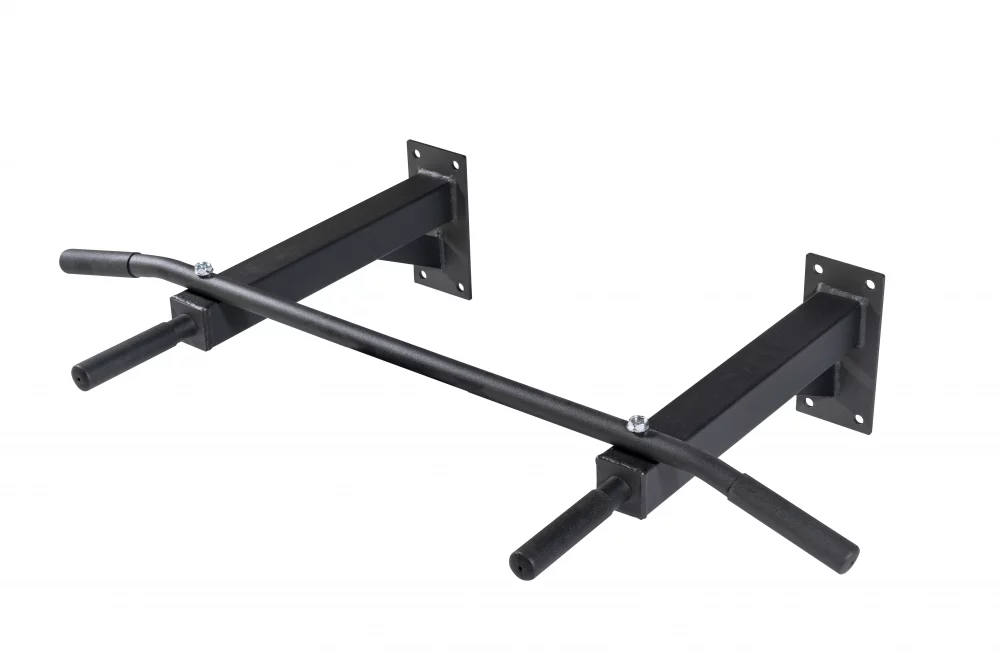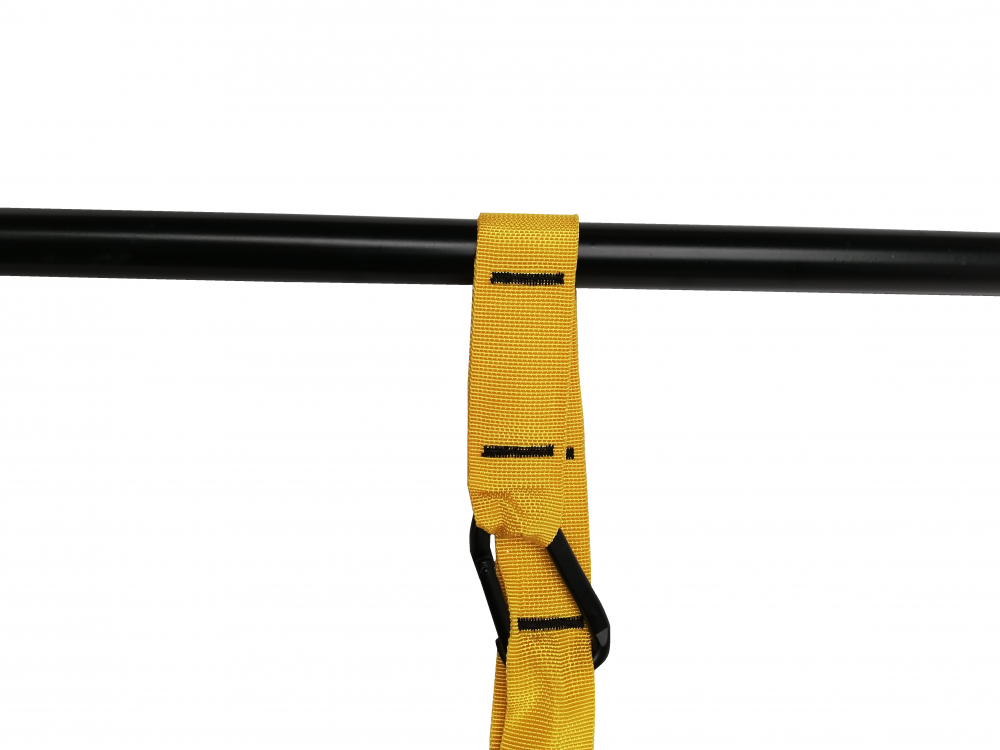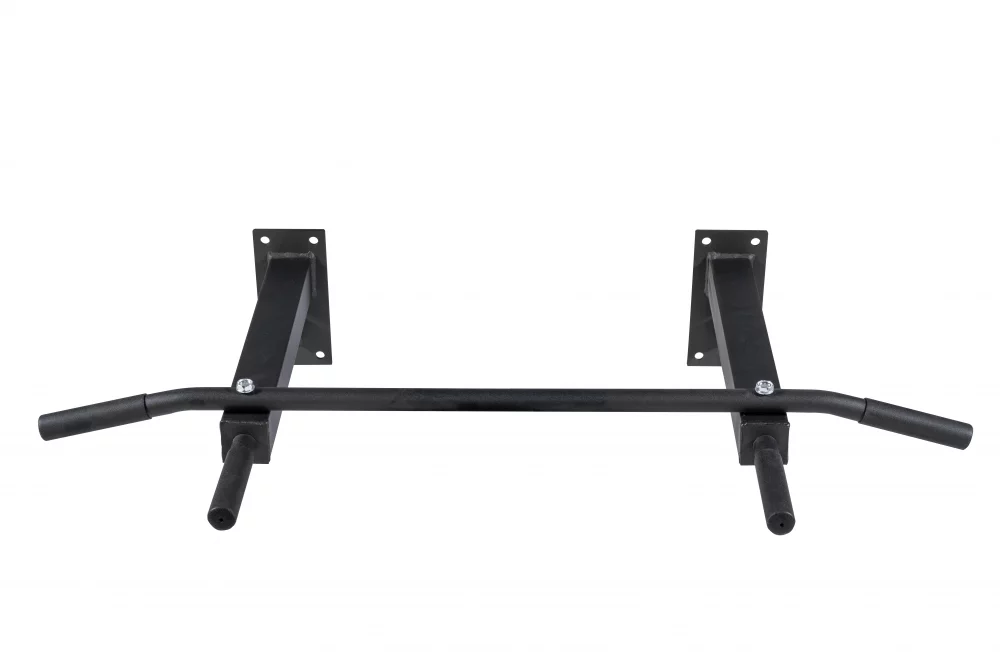 All equipment included
The package also includes complete equipment which is necessary for building and attaching the pull-up bars.
5 variants of grip
Five grip variants ensure perfect strengthening and toning of back muscles. When you are doing pull ups you involve a large number of upper body muscles. Pull ups are often considered as a significant indicator of strength.
Suitable to home and for gyms.
By simply installing it to the wall you will create the perfect foundation for your home gym.
Parallel bars as a part of the bar
Triceps push-up on the parallel bars are an excellent option for strengthening of the pectoralis muscles and triceps.
Improvement in each workout
Try adding one extra pull up every training and exceed your limits. Invite your friends and compare your performance with others.
Why are pull ups and hanging leg raises important:
Strengthen the muscles of the back, arms, abdomen and core
Prevent back pain
Strengthen the grip
Help burn fat
Create a bigger back and a narrow waist
Reduce mental stress
Muscle groups involved during pull ups and hanging leg raises

100% Satisfaction Guarantee
All goods can be returned FREE of charge within 30 days after purchase without giving reason. This means that we pick up the goods that you want to return at your place for free and return the money to your account within 3 days after returning the goods. You only need to write an email to info@stronggear.eu or call +420 777 670 947. The goods must be properly packed to avoid any damage during transportation and must be in the same condition as they were during packaging at our warehouse. We are not a rental. The guarantee is there for trying the equipment, not for its repeated use.
Parameters
| | |
| --- | --- |
| Length | 56,5 cm |
| Resistance surface | Yes |
| Diameter of the straight bars | 25 mm |
| Dimensions of steel square tubes | 50 x 50 mm |
| Width | 99,6 cm |
| Weight | 5 kg |
| Height | 19 cm |