Thick Olympic Bar – Axle Fat bar
Thick Olympic Bar – Axle Fat bar
179 points to the loyalty system
---
Gain strong and muscular physique with the StrongGear Fat Bar
Our Fat Bar enables you to gain some extra muscle thickness. There have been several studies in the past that confirm our statement. For example, a study (1992), published in The International Journal of Industrial Ergonomics, compared three different bars, depending on diameter of their grip and how they influence the muscles of the arms. 
- They found out that the smallest grip diameter causes the smallest muscular activity on the forearms at the negative stage of the exercise according to the EMG (electromyography, an electrical activity check).
- On the other side the widest diameter of the handle caused the highest muscle engagement activity on the forearms compared to the other two sizes of the grip diameter. The study included both people with no experience with such type of training and lifters who performed similar activity more often.
This study supports the use of Fat Bar to activate more muscle fibres in the forearm. The main output of this study is that you will be able to use more muscles when using a larger diameter bar. So, you get more muscles and you get stronger. Thanks to stronger forearms you will be able to lift more weight in other exercises such as deadlift, bench press, overhead press, and more. This will allow you to exercise more intensely and get even more results.
Against Stereotype with Fat Bar
Training with the StrongGear Fat Bar will improve your strength and grip endurance. You will become stronger in everyday situations and improve your performance not just in deadlifts. For the best results, fat bar should be used together with common bars. Diversity is very important in your training. If you really want to achieve the best outcomes, then it's not good to do the same every day. Therefore, the fat bar is an ideal "complement" to your training making you stronger and without injuries. Moreover, you have fun with it and you avoid boredom.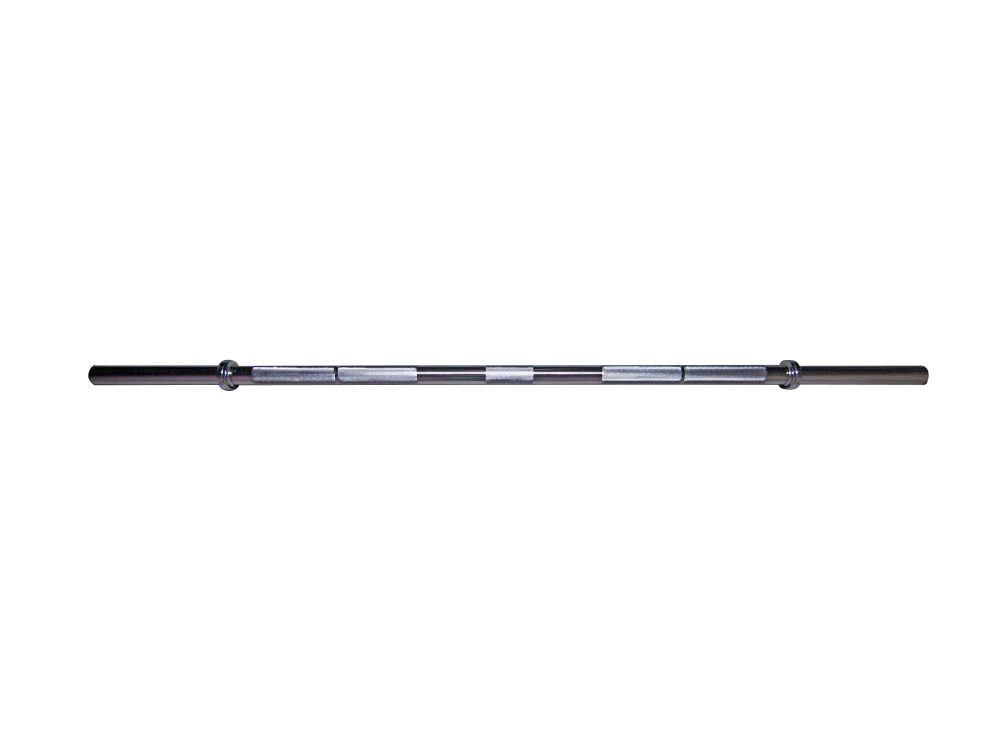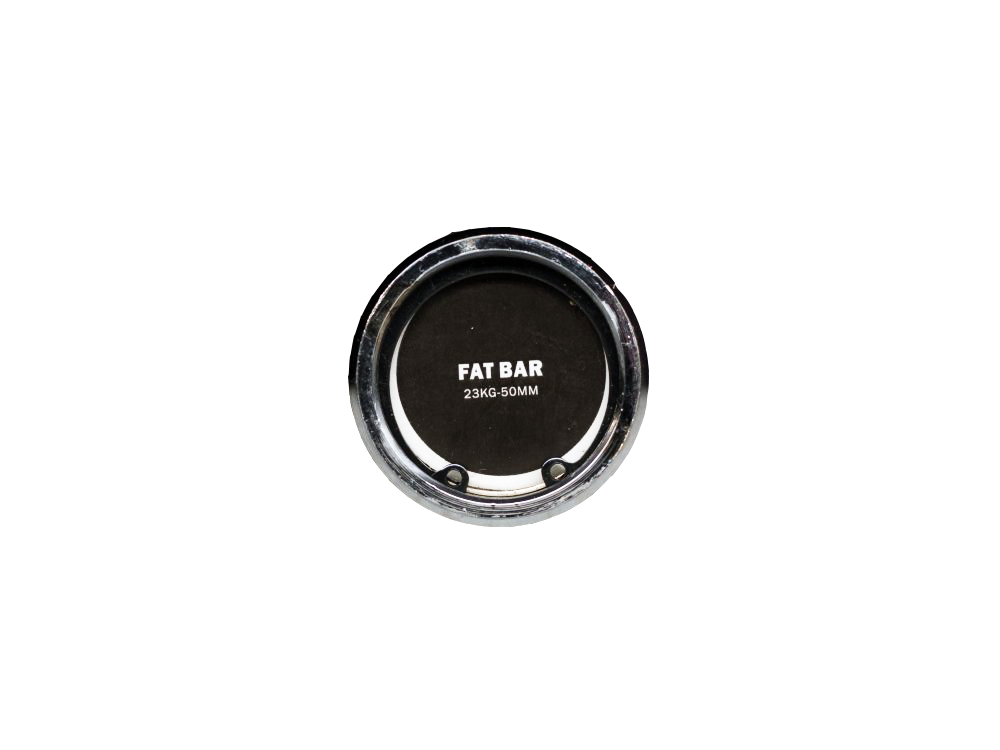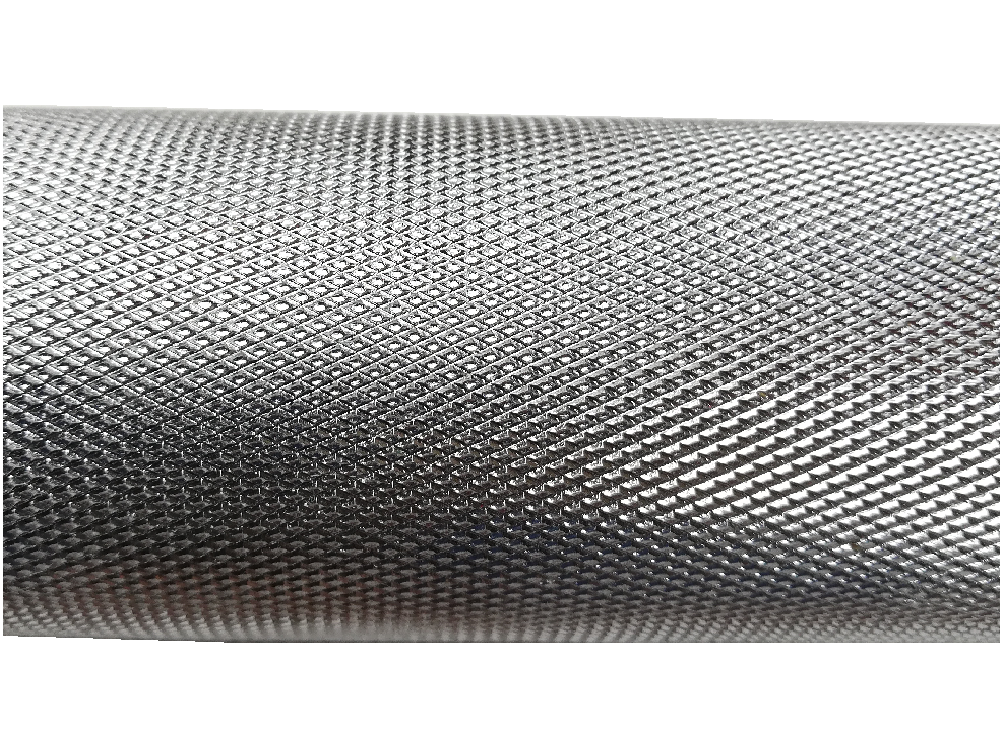 Load capacity of 400 kg
Thanks to the highest quality steel our bar has the loading capacity of 400 kg. Due to the width of the grip it is almost unreachable weight! The bar also does not spring much so it will not bend during your training.
Grip-diameter 50 mm
With such a wide grip it is ideal for both beginners who need to improve the grip as well as for advanced people who like the challenge and improve their performance on all fronts.
Olympic diameter of sleeves
With 50 mm diameter you can load all standard Olympic plates. You do not have to buy any new or special plates for this type of diameter.
The 2 ball bearings
It allows rotation of the sleeves even if heavily loaded so you do not damage your wrists.
Advantages of training with our Fat Bar
Each one of us has one or more limitations in strength sports. One of the most common weaknesses is the insufficient strength of the fingers, wrists and forearms. A way how to improve this deficit is using the Fat Bar. It has a greater diameter than IPF and IWF Olympic barbells. You will see how quickly your performance goes up.
Full body strengthening: Fat Bar improves your grip and forearm endurance which helps you to lift more not just in the deadlift.
Better in other sports: By strengthening your forearms and palms you will be able to use it in combat-sports where you need to grab and fight with your opponent. It is also quite likely that you will improve in catching, for example, basketball or soccer ball.
Injury prevention: Strengthening of fingers, wrists and forearms will result in reduced accident rate. So, you can train harder than before.
100% Satisfaction Guarantee
All goods can be returned FREE of charge within 30 days after purchase without giving reason. This means that we pick up the goods that you want to return at your place for free and return the money to your account within 3 days after returning the goods. You only need to write an email to info@stronggear.eu or call +420 777 670 947. The goods must be properly packed to avoid any damage during transportation and must be in the same condition as they were during packaging at our warehouse. We are not a rental. The guarantee is there for trying the equipment, not for its repeated use.
Parameters
| | |
| --- | --- |
| Length | 220 cm |
| Sleeves length | 33 cm |
| Length of grip | 132 cm |
| Bearings/bushings | 2 ball bearings |
| Max load | 400 kg |
| Bar use | Additional exercises, Strongman |
| Surface finish of sleeves | Polished chrome |
| Surface finish of grip part | Polished chrome |
| Sleeves diameter | 50 mm |
| Grip diameter | 50 mm |
| Center knurling | Deep |
| Bar type | Special |
| Weight | 23 kg |
| Bar markings | - |