581 points to the loyalty system
---
Professional cycling simulator with bearings pedals, jaw brake, specially tested flywheel and high quality LCD display. Suitable for home gyms and fitness centers or group classes. More
Manufacturer: StrongGearProduct code: P00169Shipping and Payment
Professional cycling simulator with bearings pedals, jaw brake, specially tested flywheel and high quality LCD display. Suitable for home gyms and fitness centers or group classes. More
Manufacturer: StrongGearProduct code: P00169Shipping and Payment
Even cycling can be an experience
Do you want a perfect ride feeling, like an outdoor? You need StrongSpin with a jaw brake system and a high-quality flywheel without neutral, which is very quiet and practically low-maintenance. Thanks to the ergonomic saddle and frame, you'll feel like a professional rider on the Tour de France. The steel frame with the stands is very massive and stable. Maximal load capacity is 150 kg, so you do not have to worry about standing on it, because we made it from high quality materials. The flywheel and the breaking system are covered for safety reasons.
Achieve great condition with StrongSpin
Now you can not use bad weather as an excuse, because you can train 365 days in a year. You will be ready for any kind of competitions or easy ride with children. You will appreciate the rubberized handles for long trip. Your grip will be strong and anti-slip. Be in great shape and build strong athletic body.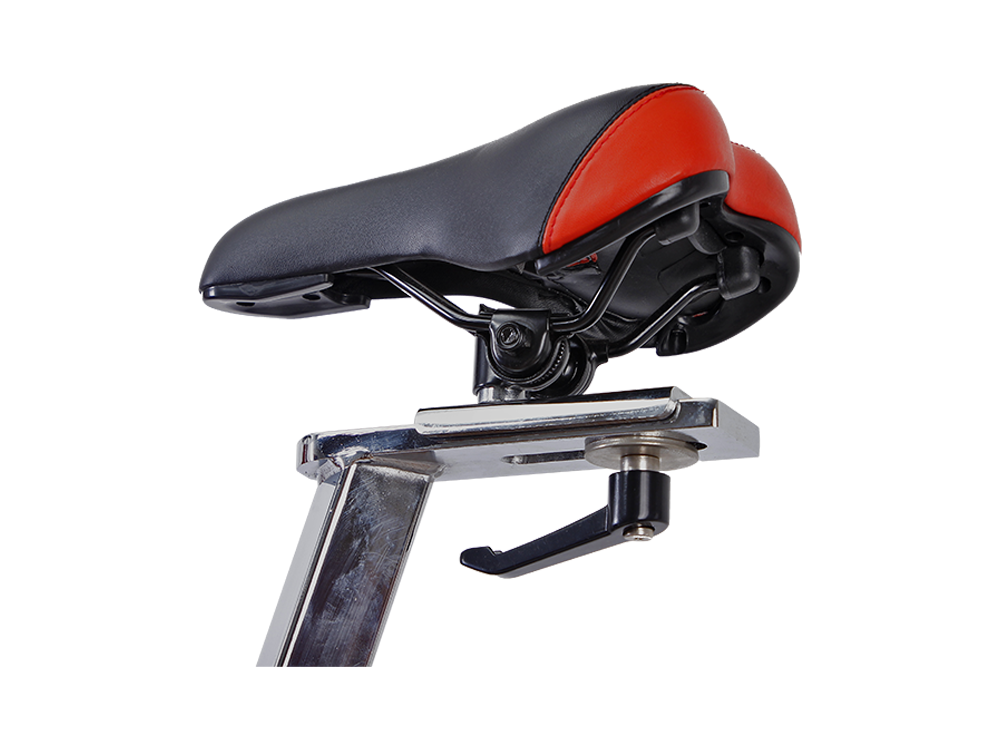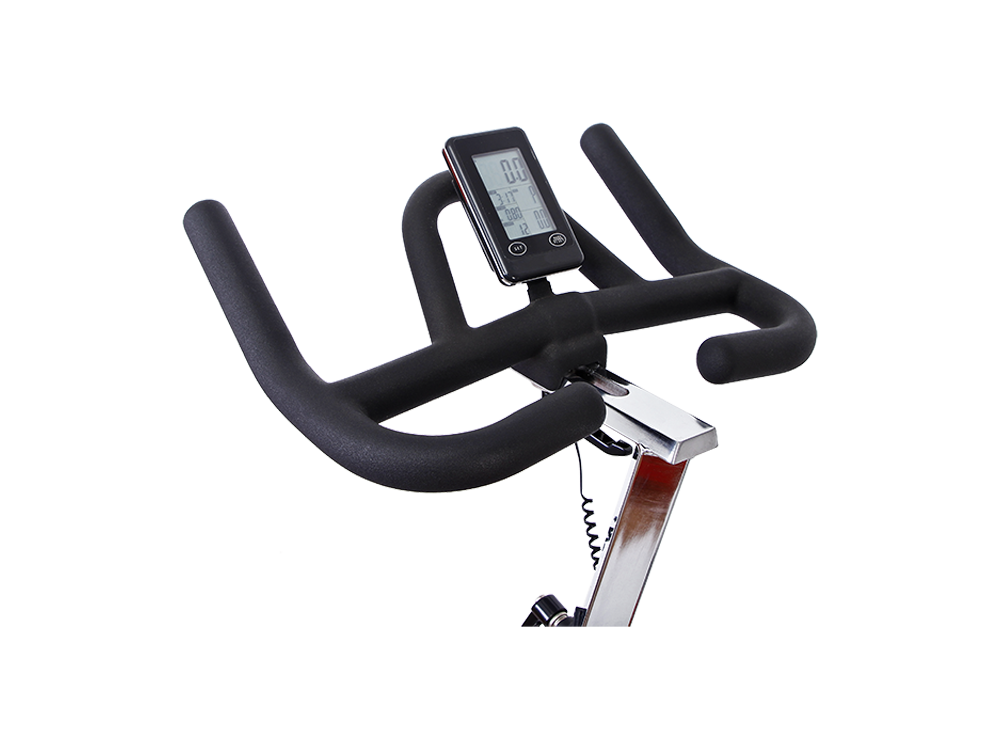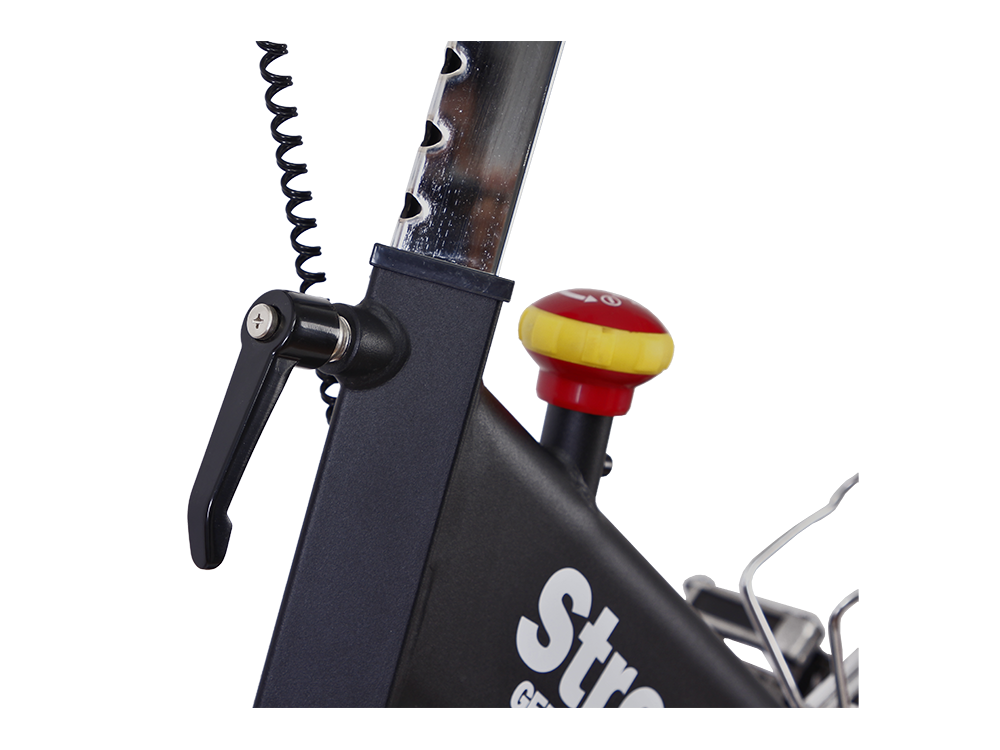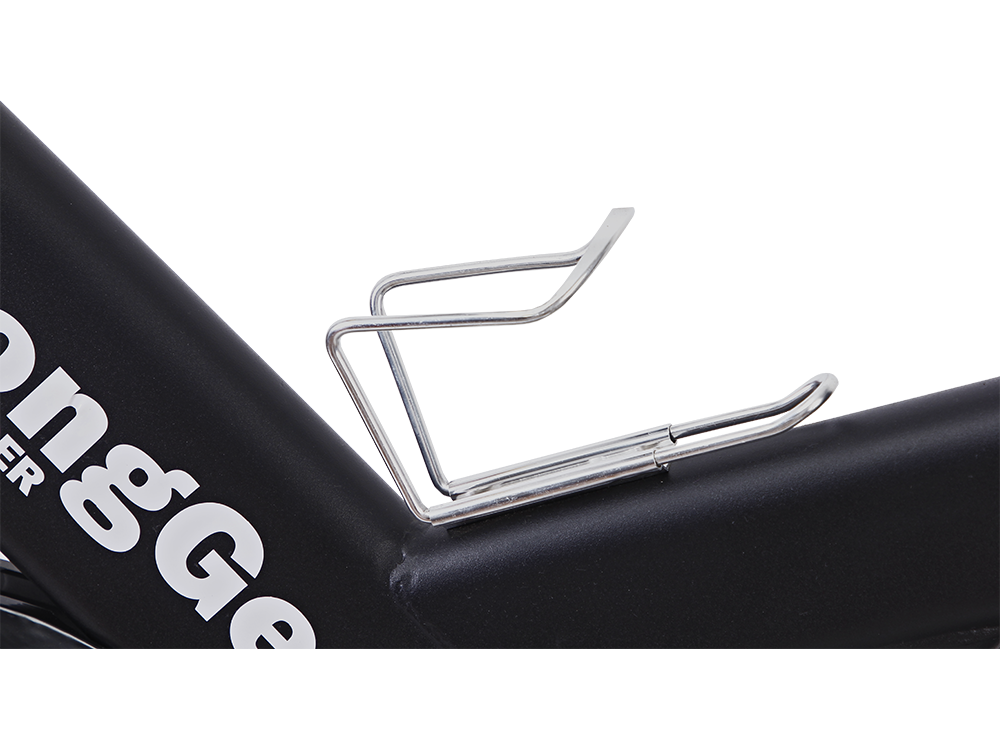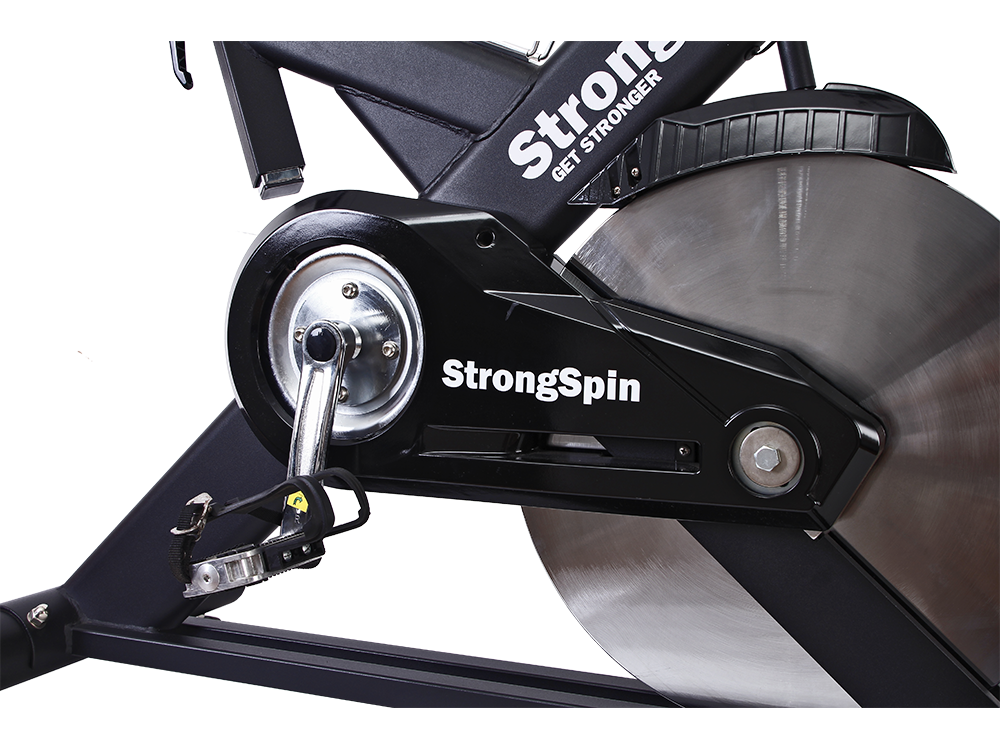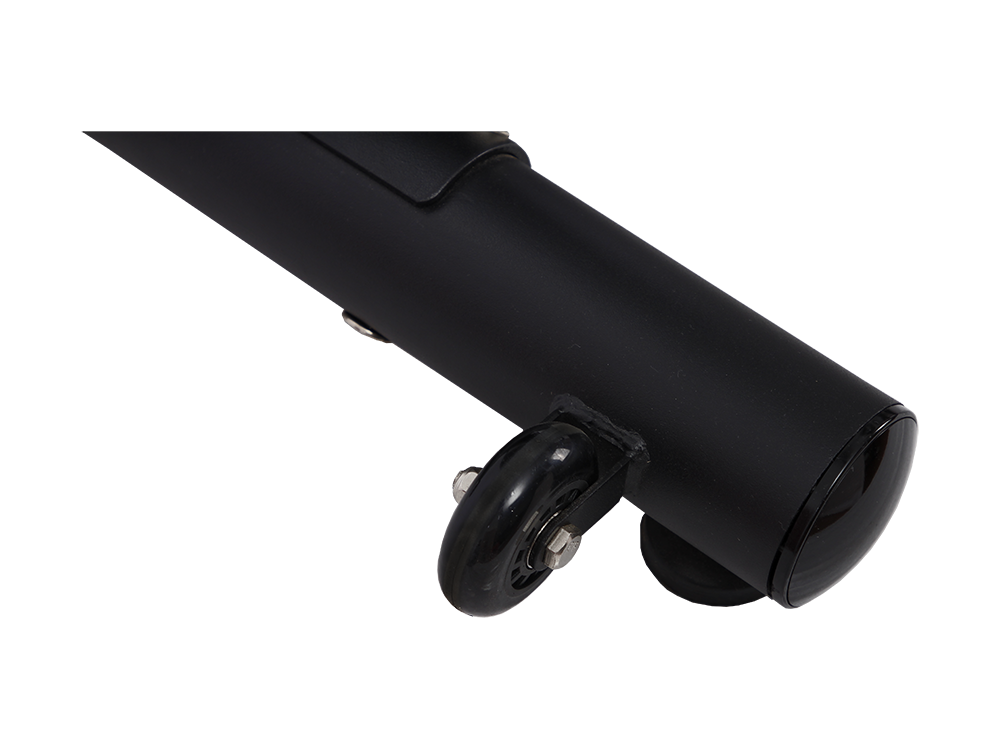 Jaw brake
Resistance is created by an elongated plate with an fixed filter, which produces resistance on the flywheel and break it.
Pedal center with bearings
You know this type of bearings from conventional bikes. The center with the cranks are put on a square, which is very quiet and extremely durable. It does not require any type of service. The pedals are made of aluminum.
The equalization system
The two legs in the front and back of the treadmill, allow the equalizing of terrain inequalities. The machine is so stable and it does not swing from side to side.
Specially designed flywheel
Our flywheels are manufactured on CNC machines and weigh 20 kg. Each flywheel is tested and accurately tune up. Rotation of the flywheel is smooth and construction never overload.
7 Reasons why is indoor cycling so good for you
Maybe it does not sound like a romance, sitting on a bike, that does not ride anywhere. Outdoor biking has something special unlike with indoor cycling. I'll show you the main benefits of indoor cycling.
Increase muscular endurance - Regular training with external resistance, will improve your muscular endurance. You will feel better in sports and daytime activities.
Suitable after injury - Doctors and physiotherapists agree with cycling, because it is good type of Rehabilitation, after the hip or knee joint injuries. There are no hard impacts, that would damage the articular cartilage.
It reduces stress - Extracted endorphins reduce stress during workout and induce a feeling of euphoria. You will feel relaxed and energized and you will do something good for your health.
Improve heart activity - Regular training activity in the form of cycling, 5 times a week for 30 to 60 minutes, reduces the risk of cardiovascular disease and improves heart capacity.
Strengthen the whole body - You can strengthen your legs by cycling, it is not joke. Try to stand up for a moment and step up. You will feel your arms, back and shoulders. It's not easy at all.
Help fat burning - It depends on the intensity, but you can burn 600 or more calories by workout on a treadmill. Combination of riding and balanced diet will help you burn fat.
Every time - It does not matter on weather, because you can train anytime.
Boost your immune system - If you always get flu or cold, it's a sign of a weakened immune system. It can be stronger, if you include endurance activity. Your body will be more resistant, because immune cells will be able to destroy infective.
100% Satisfaction Guarantee
You can return for FREE all goods untill 30 days without giving reasons. This means that goods, which you want to return, we pick from your place for free and return your money to your account in 3 days after returning the goods. You need only to write an email to info@stronggear.eu or call +420 777 670 947. The goods must be properly packed to avoid damage in transit and must not be damaged. We are not a rentalJ Guarantee is there for checking your arrival goods, not for its repeated use.
Parameters
| | |
| --- | --- |
| Resistance types | Jaw break |
| Bottle holder | Yes |
| Max. User Weight | 150 kg |
| Drive mechanism | Belt transmission system |
| Adjustable handlebars | In horizontal and vertical direction |
| Adjustable seat | Our 4-way adjustable seat allows you to adjust the seat up/down, and forward/back. |
| Pedals | Aluminium |
| Computer | Programmable Custom Interval Functions (Work, Rest programs), Speed, calories, distance, time, built in receiver |
| Handlebars | Rubberized |
| Pedal center | Pedal center with bearings and three cranks |
| Easy to storage and transport | Yes, Transportable wheels |
| Weight | 56, 5 kg |