503 points to the loyalty system
---
A quiet exercise bike is suitable for home and commercial gyms. It has comfortable and adjustable seat, heart rate sensor and pedals with adjustable straps. More
Manufacturer: StrongGear Product code: P00170 Shipping and Payment
A quiet exercise bike is suitable for home and commercial gyms. It has comfortable and adjustable seat, heart rate sensor and pedals with adjustable straps. More
Manufacturer: StrongGear Product code: P00170 Shipping and Payment
Elegant, durable, giving a feeling of bike ridin

g

Are you looking for a cardio machine, that does not overload the locomotor system, look great, require low-maintenance and is simply adjustable. In that case, we have a favorite for you: StrongGear exercise bike.

You can choose a resistance and a training program according to your possibilities on the LCD display. There are a lot of training programs, for all. It is suitable for athletes, but also for elderly people after injury. You save your joints and tendos from hard impact. It is typical for running.
Strengthen your thighs, gluteals and calf muscles
Step into the pedals and do something good for your health and body, regardless of the weather. Riding on the bicycle is recommended to everyone, because it increases the vital capacity of the lungs.It has got a positive effect on your heart, blood pressure, get rid of pain and strengthen the lower body. The main benefits of the bike are LCD display, rubberized handles with heart rate sensor, a robust construction that combines steel, plastic and many more.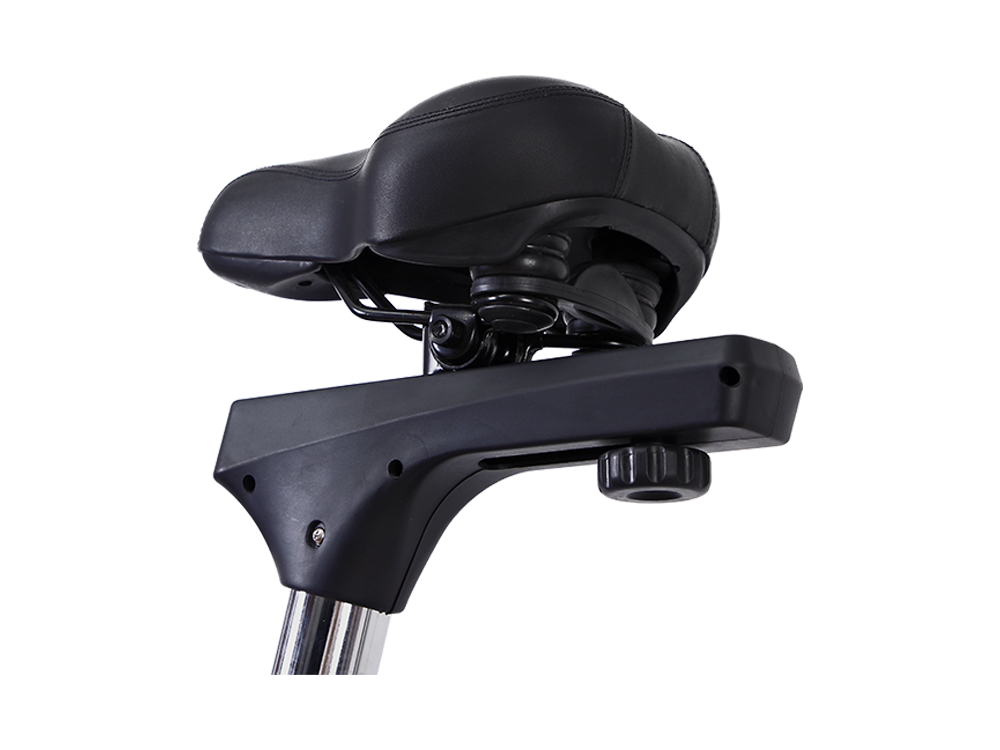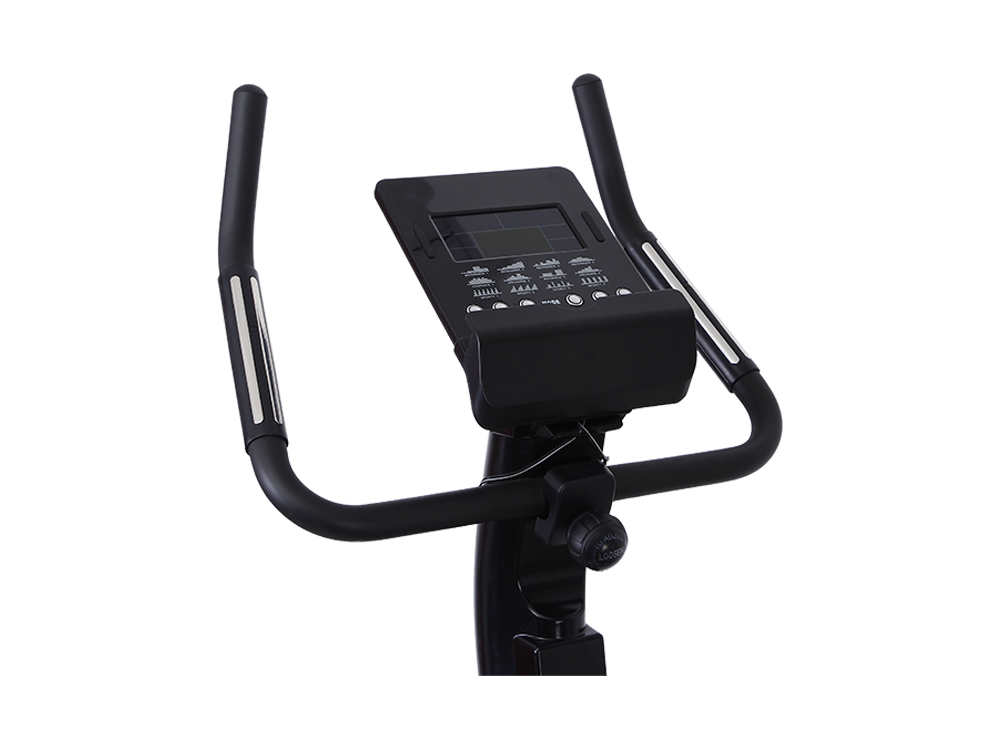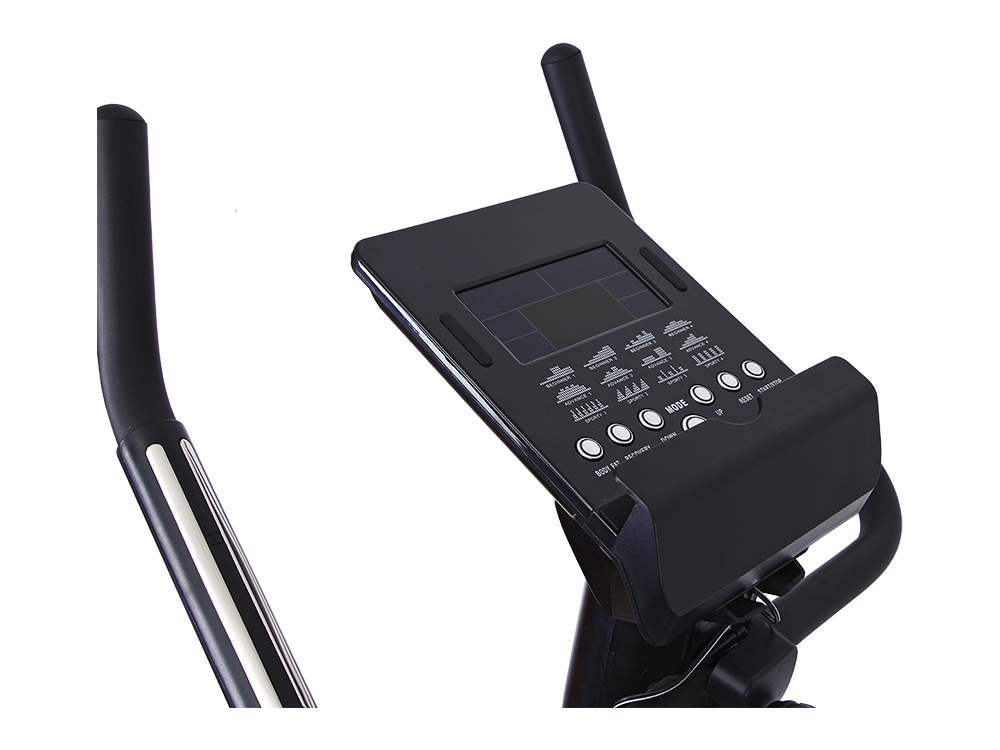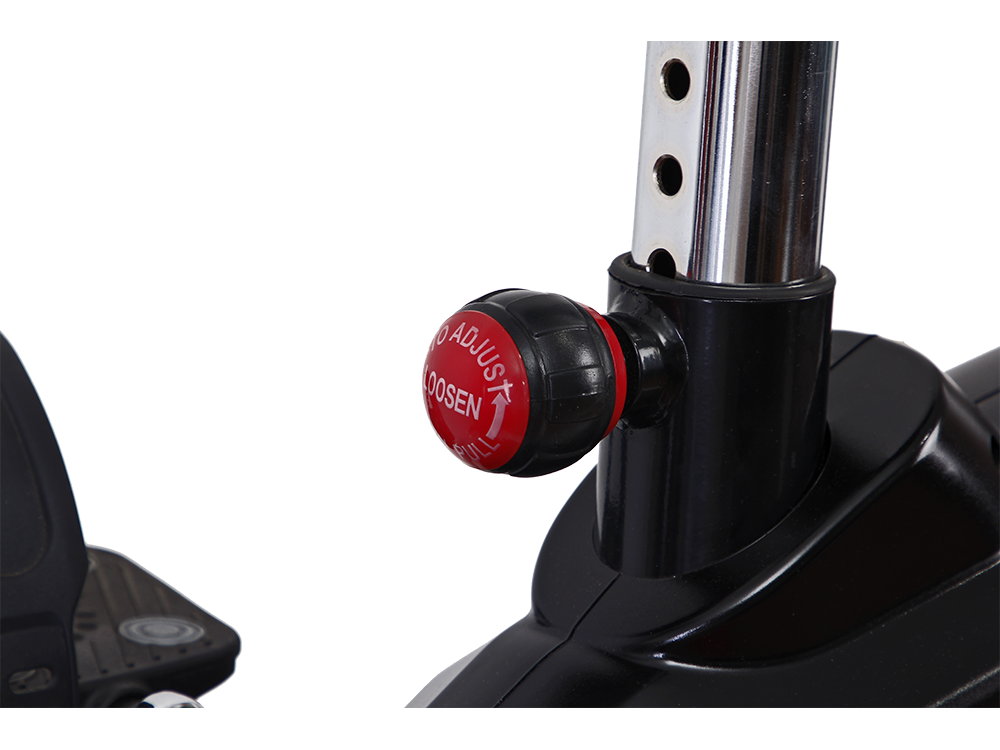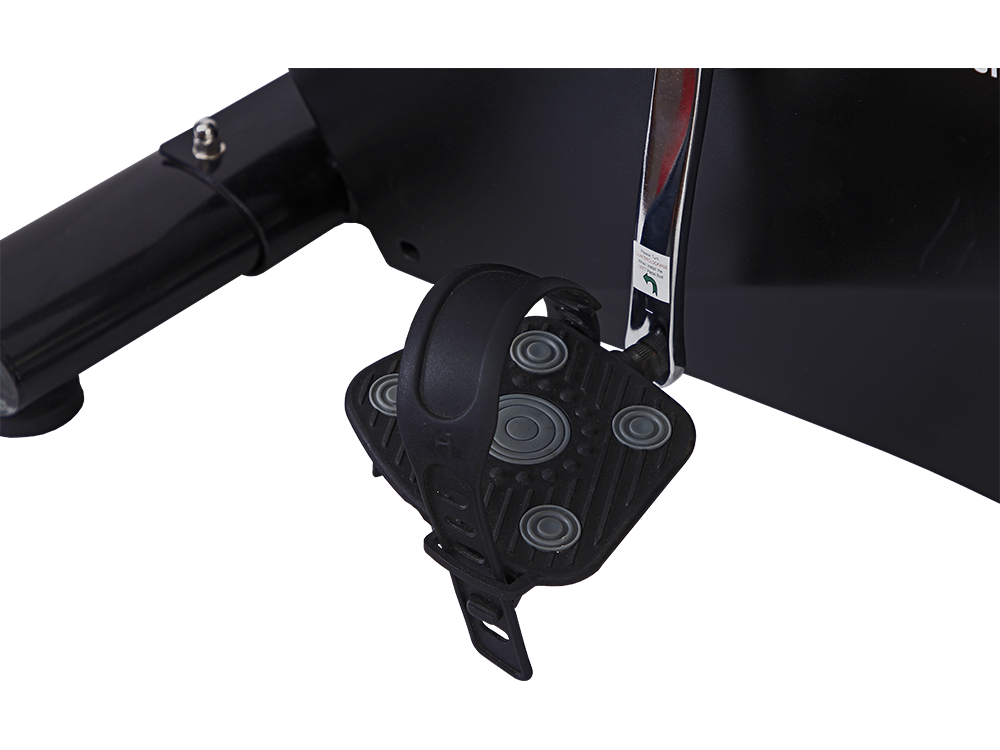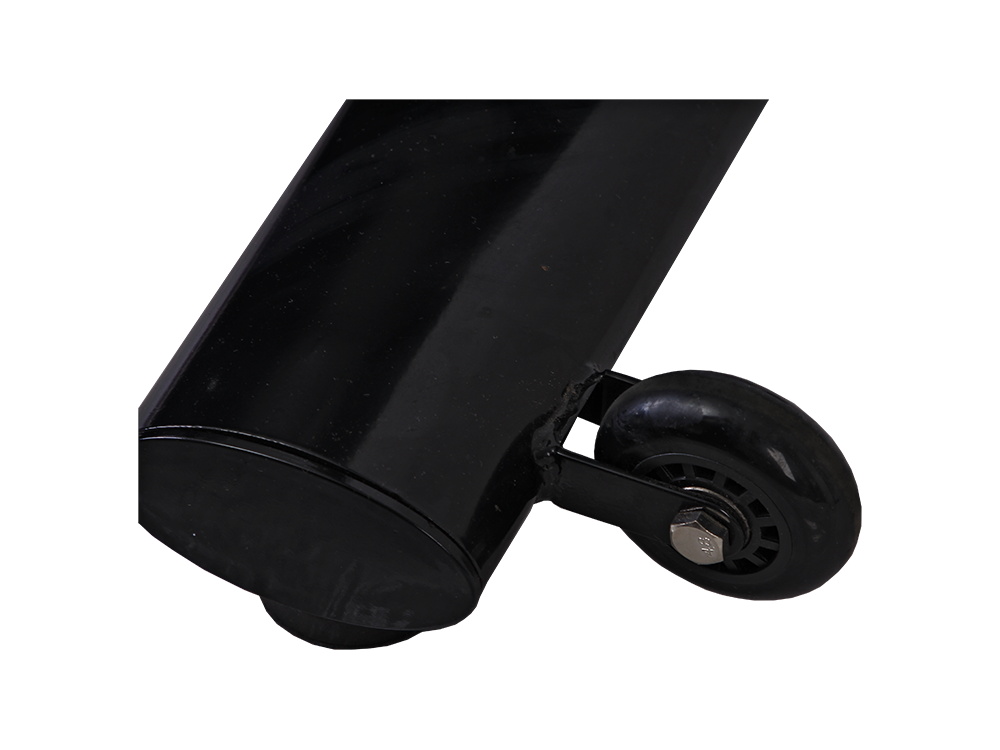 Magnetic brake
Resistance is created by magnetic break. Mechanism is based on different distance between wheel and magnet. This system is very quiet and requires low-maintenance.
Three-part cranks with bearings
The center with cranks is set on a square. Combination of square prism and ball bearings are guarantee of long lifetime.
The equalization system
The two legs in the front and back of the treadmill, allow the equalizing of terrain inequalities. The machine is so stable and it does not swing from side to side.
Flywheel without neutral
The pedals are not rigidly connected to the flywheel. If you stop pedaling, the flywheel rotates, but the pedals stand = like normal bikes.
8 Reasons why is indoor cycling so good for you
Maybe it does not sound like a romance, sitting on a bike, that does not ride anywhere. Outdoor biking has something special unlike with indoor cycling. I'll show you the main benefits of indoor cycling.
Increase muscular endurance - Regular training with external resistance, will improve your muscular endurance. You will feel better in sports and daytime activities.
Suitable after injury - Doctors and physiotherapists agree with cycling, because it is good type of Rehabilitation, after the hip or knee joint injuries. There are no hard impacts, that would damage the articular cartilage.
It reduces stress - Extracted endorphins reduce stress during workout and induce a feeling of euphoria. You will feel relaxed and energized and you will do something good for your health.
Improve heart activity - Regular training activity in the form of cycling, 5 times a week for 30 to 60 minutes, reduces the risk of cardiovascular disease and improves heart capacity.
Strengthen the whole body - You can strengthen your legs by cycling, it is not joke. Try to stand up for a moment and step up. You will feel your arms, back and shoulders. It's not easy at all.
Help fat burning - It depends on the intensity, but you can burn 600 or more calories by workout on a treadmill. Combination of riding and balanced diet will help you burn fat.
Every time - It does not matter on weather, because you can train anytime.
Boost your immune system - If you always get flu or cold, it's a sign of a weakened immune system. It can be stronger, if you include endurance activity. Your body will be more resistant, because immune cells will be able to destroy infective.
100% Satisfaction Guarantee
You can return for FREE all goods untill 30 days without giving reasons. This means that goods, which you want to return, we pick from your place for free and return your money to your account in 3 days after returning the goods. You need only to write an email to info@stronggear.eu or call +420 777 670 947. The goods must be properly packed to avoid damage in transit and must not be damaged. We are not a rentalJ Guarantee is there for checking your arrival goods, not for its repeated use.
Parameters
| | |
| --- | --- |
| Resistance types | Magnetic break |
| Bottle holder | No |
| Max. User Weight | 135 Kg |
| Drive mechanism | Belt transmission system |
| Adjustable handlebars | No |
| Adjustable seat | Our 4-way adjustable seat allows you to adjust the seat up/down, and forward/back. |
| Pedals | Plastic with adjustable straps |
| Computer | Console programs: Tracks Distance (Meter or Mile), Time, Speed (KM or MI), Calories, Watts, and HR |
| Handlebars | Rubberized |
| Heart rate sensor | Yes |
| Pedal center | Pedal center with bearings and three cranks |
| Easy to storage and transport | Yes, Transportable wheels |
| Weight | 33 kg |