Sale -26%
Sale
1 138 points to the loyalty system
---
The Strongest Power Rack is a sophisticated robust solid steel rack. Thanks to its characteristic you experience an unforgettable feeling from functional training! More
Manufacturer: StrongGear Product code: P00083 Shipping and Payment
Original price 1539 €. Save 26% (400,14 €) 1138,86 € incl. VAT
The Strongest Power Rack is a sophisticated robust solid steel rack. Thanks to its characteristic you experience an unforgettable feeling from functional training! More
Manufacturer: StrongGear Product code: P00083 Shipping and Payment
King among racks
Strongest Power Rack is a massive steel cage that excel in high stability. Sophisticated design is reflected in universal use. The universality of this rack will be appreciated by both professional athletes and beginners. Thanks to a 3 mm thick steel and a robust base you can use almost unlimited load capacity. A great advantage is a 4 cm space to attach holders to the barbell up to 2 m height. You can hook gymnastics rings, boat ropes, expanders, TRX, dipping station and other fitness equipment.
The details matter
Do you want to be ahead of the competition and do not waste your money? Try Stronger Power Rack and outperform the competition with us. Where others save, we add. A lower price sounds good but unfortunately reflects on the characteristics and quality of the whole rack construction. Poor stability, limited exercise options, low load capacity and poor service will discourage you for next time. Put your competition far away and bet on quality.
Tested in real conditions
We test all our products and only after it we offer them to our customers. This is the only way how to keep high quality.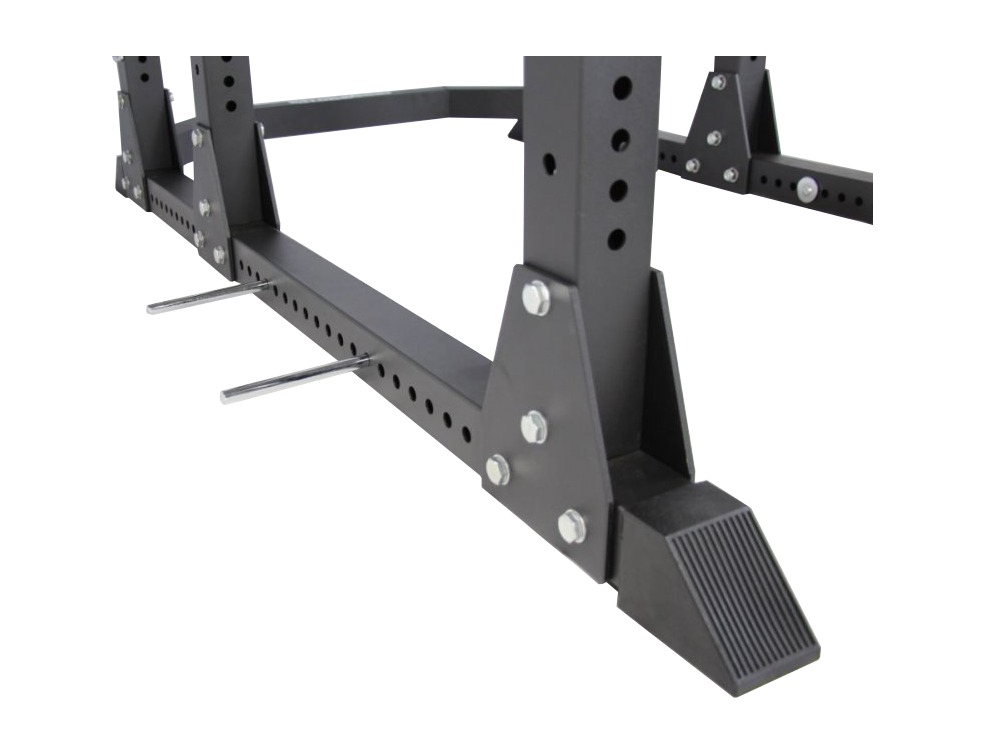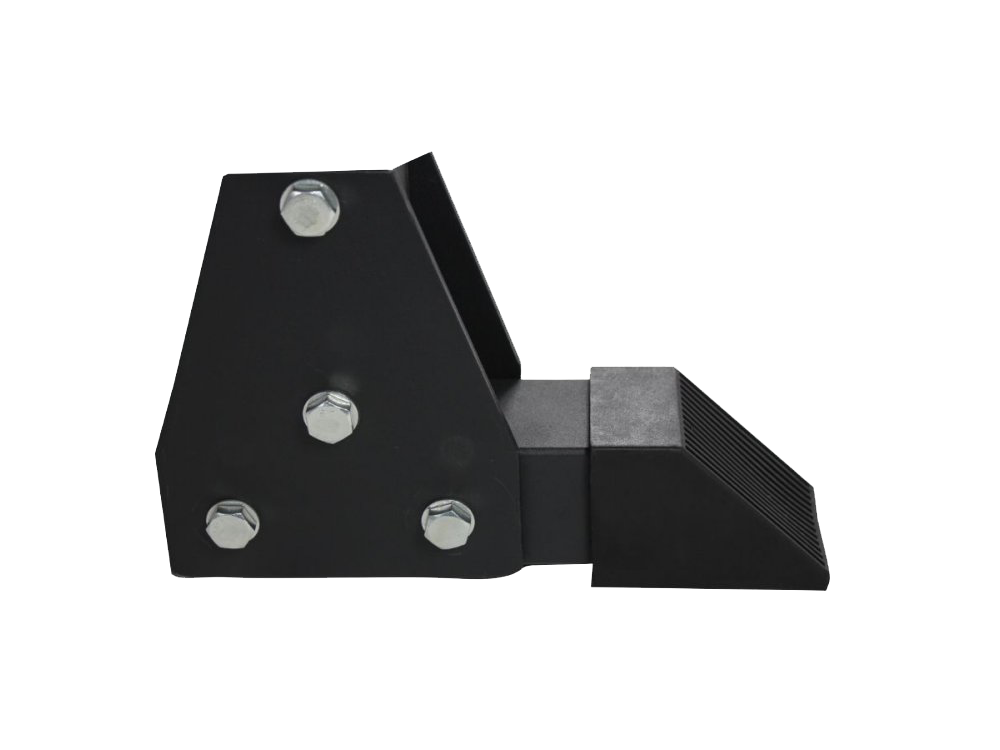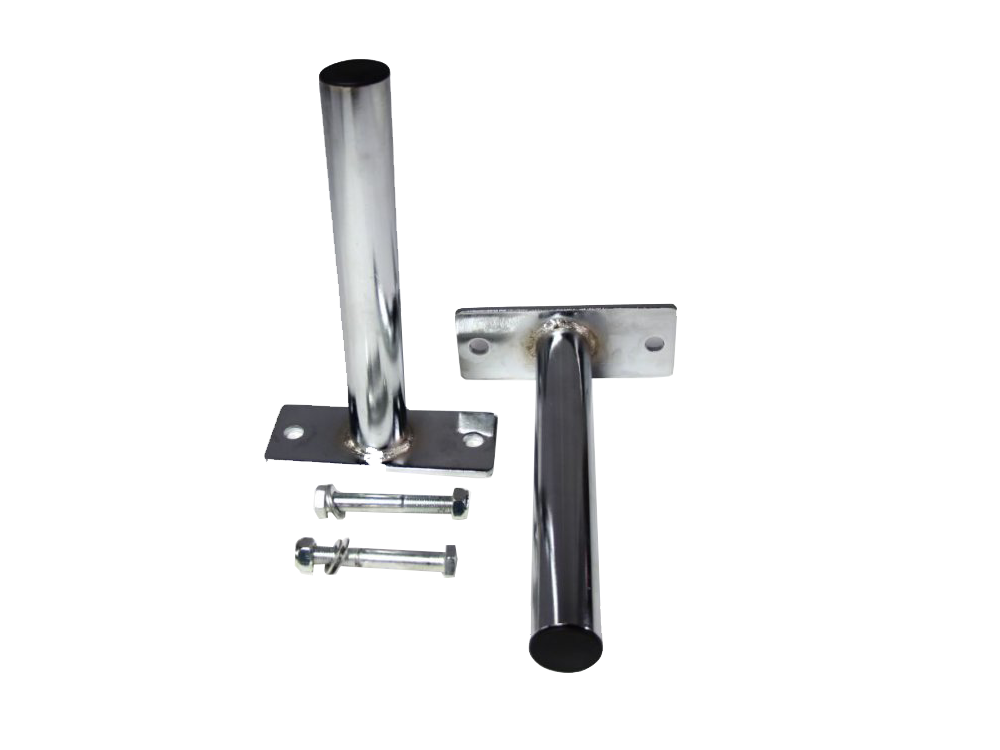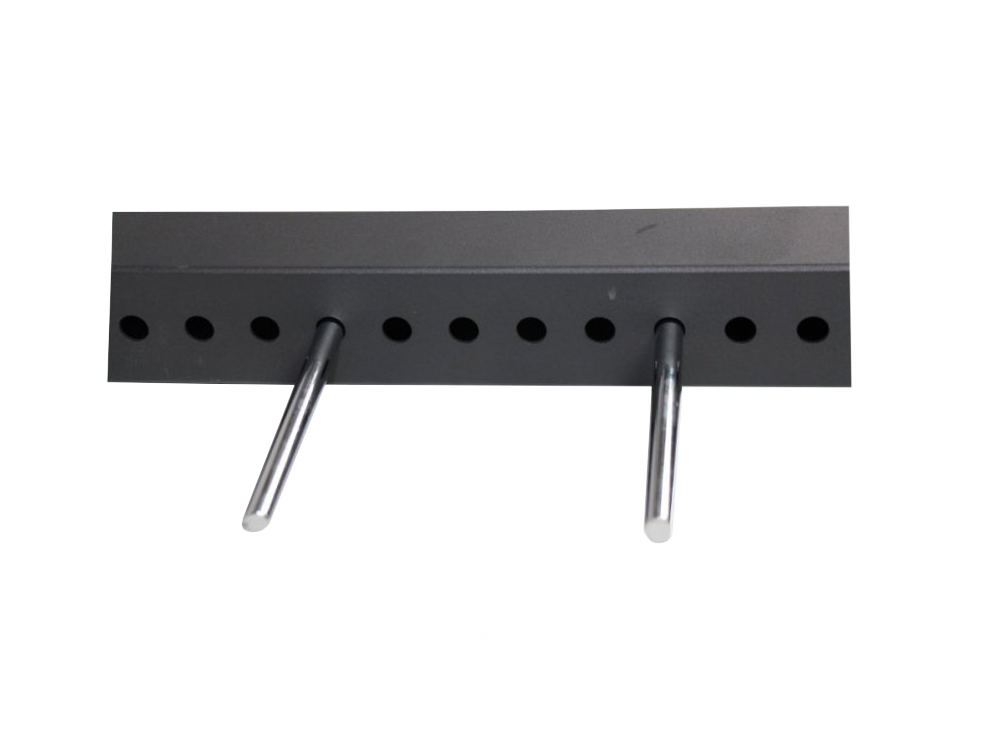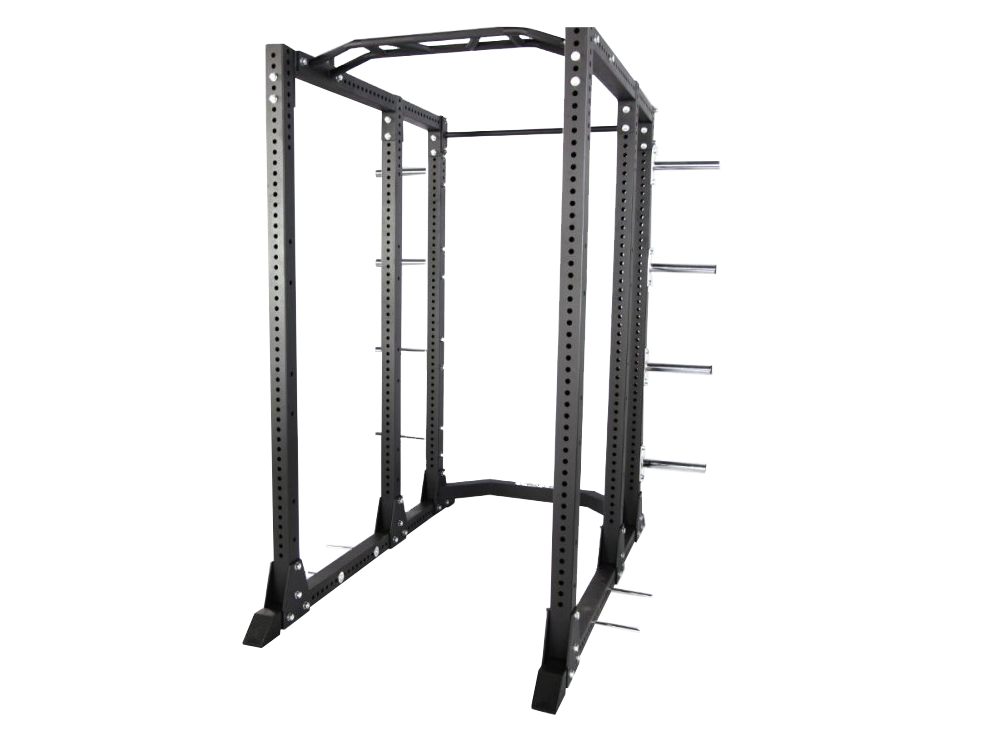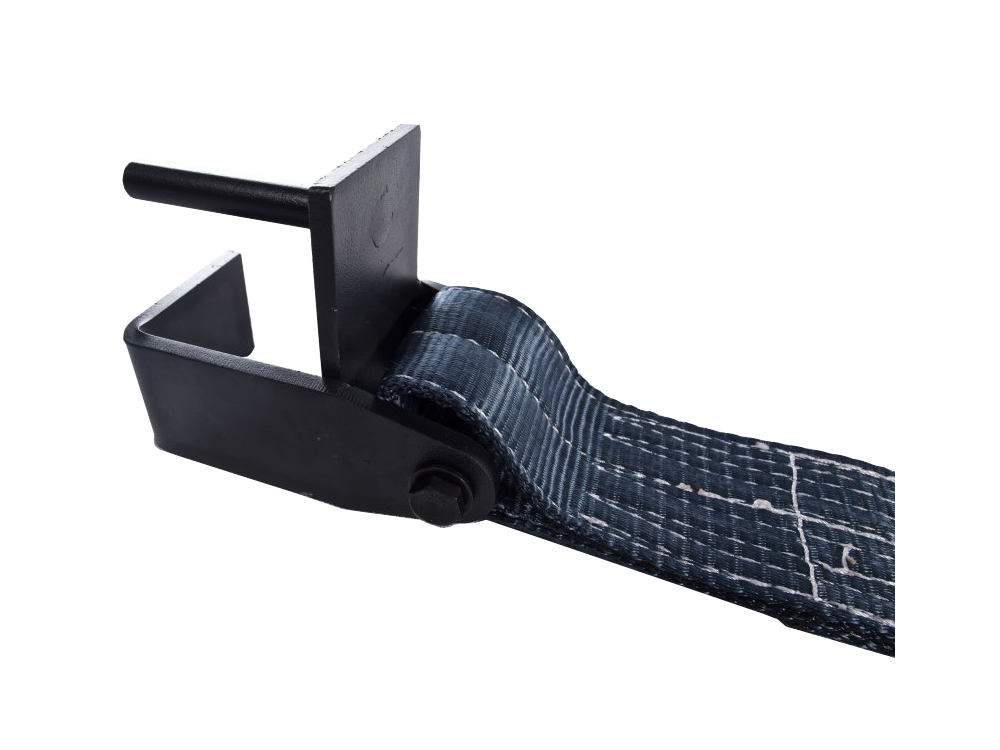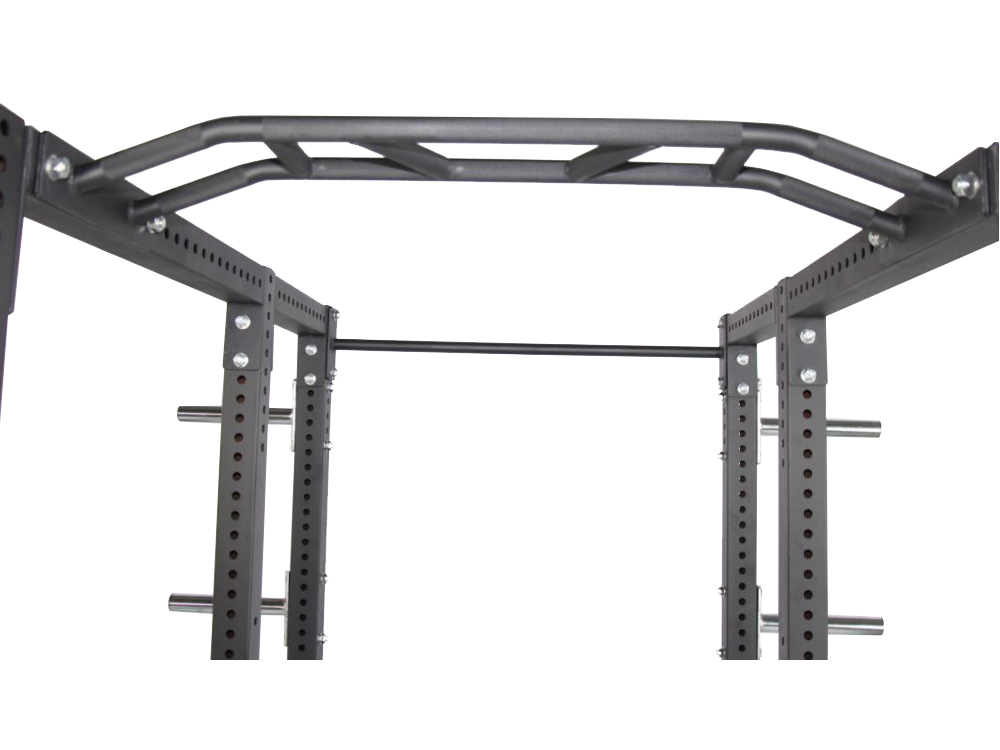 A lot of space
When we constructed our rack, we thought about everything. Enough space, the ideal height of both horizontal bars and the ability to hold barbell holders up to 2 m make it really possible for everyone to train.
Universal construction
All exercise you can imagine are possible thanks to the Strongest Power Rack. Whether you are a powerlifter or you prefer gymnastics believe that you will not want to leave this rack. There is no muscle group that could not be practiced.
Full body training
The complete development of the muscular apparatus offers complex exercise (snatch, clean and jerk, deadlift, squat). They involve all muscle groups and stimulate their mutual cooperation. With our Power rack you can train all of this exercise.
It adapts to your requirements
The Strongest Power Rack can be individually set up to your height or exercise type. For example you can set up horizontal bar from 190 to 224 cm or you can set up holders for your barbell for 4 cm from 0 cm to 2 m.
A wide range of exercise
The most common exercise that you can see in the rack is squat. However there is many other exercise you can do indoors or outdoors of the rack:
Why choose the Strongest Power Rack
Multifunctional using
Stable construction
3 mm thick steel
Resistance surface
For everyone
Security system
Rich equipment
100% satisfaction from weightlifting 
FAQ
What is included in the basic equipment?
If you buy Stronger Power Rack you will get basic equipment for free: 2 barbell holders with plastic protection, 4 chrome holders for resistance bands, 8 chromed weight plate holders.

What can I add?
To enrich the basic equipment, you can buy: safety strap system, chrome bumper holders, spotter arms, monolit, parallel bars, gymnastic rings and several other equipment. Of course, you can buy basic equipment in our e-shop such as: barbell holders with plastic protection, chrome bumper holders, chrome holders for resistance bands and other.
Will I set up the Stroger Power Rack by myself or do I need Stronggear service support?
You can assemble your Stronger Power Rack by yourself upon the received manual that you will get with your order. The time of constructing takes in one person about 90 minutes. The time of constructing for two or more people takes about 1 hour.
What is the range of the barbell holders?
The range of the barbell holders is 121 cm which means that you can use a barbell with a grip-size of 121 cm or more.
Are other colors possible?
It always depends on our customer. We are able to make for you a different color of the rack. We know that every fitness center wants to match with colors. Colors can be changed for an extra fee and upon prior agreement with Stronggear.
100% Satisfaction Guarantee
You can return for FREE all goods until 30 days without giving reason. This means that we pick up the goods that you want to return at your place for free and return the money to your account within 3 days after returning the goods. You need only to write an email to info@stronggear.eu or call +420 777 670 947. The goods must be properly packed to avoid any damage during transportation and must in the same condition. We are not a rental. The guarantee is there for trying the equipment, not for its repeated use.
Parameters
| | |
| --- | --- |
| Colour | Black |
| Safety stops | Safety strap (sold separately) |
| Length | 225 cm |
| Holders for bumpers and resist rubbers | Yes |
| Sold separately | Safety spotter arms, Monolift, Safety strap system |
| Material | Steel |
| Multifunctional and straight bar | Yes |
| Max load | 600 kg |
| Resistance surface | Yes |
| Barbell holder span | 121 cm |
| Width | 125 cm |
| Weight | 250 kg |
| Suitable for all barbell diameter | Yes |
| Height | 250 cm |
Jonas Jørgensen
PositivesSuper fedt rack, især for prisen. Det er utroligt stabilt og der er ingen chance for at det går i stykker.
NegativesSvejsningerne er gode men ikke så pæne som man ser på fx. rogue
Alternative products (3)


Not in Stock
1049 €
881,51 €
excl. VAT
Quick info
Sale -20%
Sale


Last few in Stock
479,20 €
599 €
402,69 €
excl. VAT
Quick info
Sale -20%
Sale


Last few in Stock
375,20 €
469 €
315,29 €
excl. VAT