74 points to the loyalty system
---
Straight biceps bar is a special steel barbell with a chromed surface, two ball bearings and a lower weight and dimensions than other conventional Olympic barbells. More
Manufacturer: StrongGear Product code: P00079 Shipping and Payment
Straight biceps bar is a special steel barbell with a chromed surface, two ball bearings and a lower weight and dimensions than other conventional Olympic barbells. More
Manufacturer: StrongGear Product code: P00079 Shipping and Payment
Lighter, smaller and perfectly universal barbell
A suitably chosen barbell with optimal range of motion contributes to better muscle activation. This bar was created for arms training but you can use it for many other exercises. It will be appreciated by both men and women thanks to the low weight and smaller dimensions. The 120 cm long steel chrome plated bar finds a place in men's and women's training. It has been designed to meet our strictest standards. More than half of the gripping part has fine knurling which is comfortable to touch but also provides enough roughness for a strong grip. The central part is smooth and has 28 mm grip diameter. The length of sleeves is 17,5 cm and the diameter is 50 mm which is fitting for all standard Olympic plates.. We were thinking about your safety, so we added ball bearings allowing easy and smooth rotation. Try to include Biceps bar to your workout and discover the benefits yourself.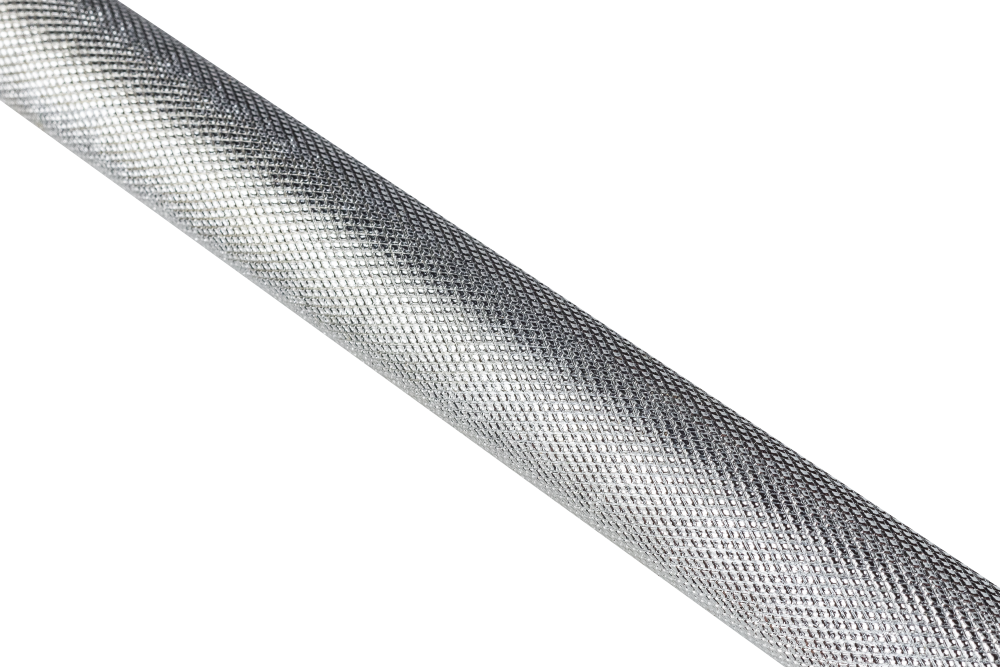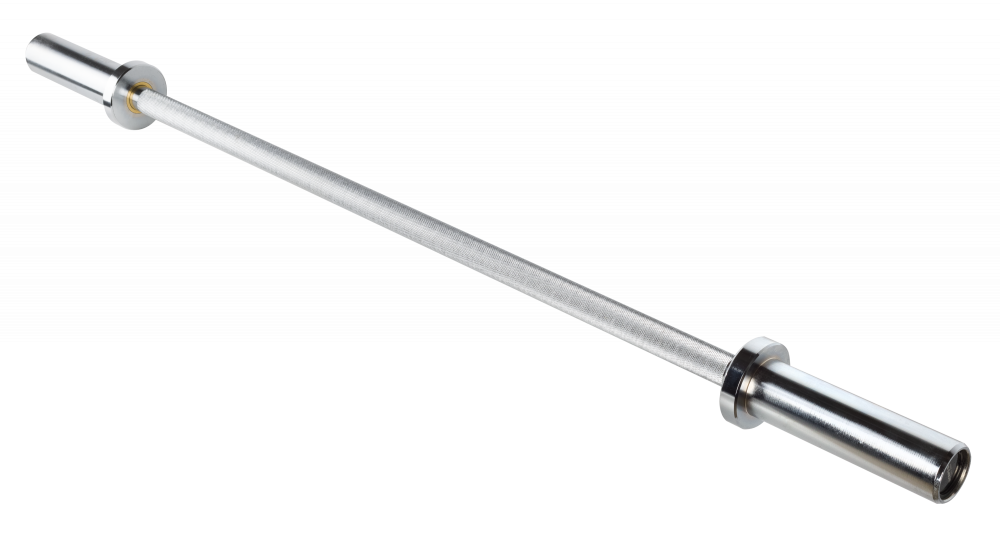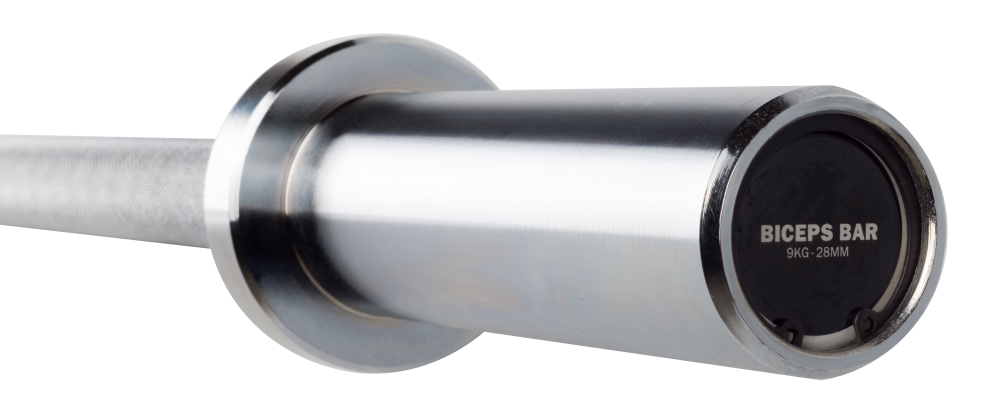 High quality steel
The bar is made of high quality steel. It has the load capacity of 200 kg making it perfect for your heavy weight training.
 Perfectly balanced
Weight balance is a guarantee of a very good manufacturing. Our product is perfectly balanced so you get the barbell with the exact weight.
 Low weight
Low weight but still high load capacity up to 200 kg. This means that you can load heavy weights on your bar with no risk of bending.
 Suitable for men and women
Just a few barbells will suit both male and female population. You can train with the Biceps bar many exercises for the upper and lower body. As universal as it gets!
100% Satisfaction Guarantee
All goods can be returned FREE of charge within 30 days after purchase without giving reason. This means that we pick up the goods that you want to return at your place for free and return the money to your account within 3 days after returning the goods. You only need to write an email to info@stronggear.eu or call +420 777 670 947. The goods must be properly packed to avoid any damage during transportation and must be in the same condition as they were during packaging at our warehouse. We are not a rental. The guarantee is there for trying the equipment, not for its repeated use.
Parameters
| | |
| --- | --- |
| Length | 120 cm |
| Sleeves length | 17,5 cm |
| Length of grip | 82 cm |
| Bearings/bushings | 2 ball bearings |
| Max load capacity | 200 kg |
| Bar use | Multipurpose, Additional exercises, Technique rehearsal |
| Surface finish of sleeves | Polished chrome |
| Surface finish of grip part | Polished chrome |
| Sleeves diameter | 50 mm |
| Grip diameter | 28 mm |
| Center knurling | Without knurling |
| Bar type | Special |
| Weight | 9 kg |
| Knurling at the grip part | Yes - deep knurling |
Alternative products (3)


Last few in Stock
from
1298 €
from
1090,76 €
excl. VAT


In stock
from
40 €
from
33,61 €
excl. VAT


In stock
from
50,90 €
from
42,77 €
excl. VAT