204 points to the loyalty system
---
The steel Squat bar has 32 mm grip diameter with chrome surface and deep knurling to meet the demands of the strongest powerlifters. More
Manufacturer: StrongGearProduct code: P00076Shipping and Payment
The steel Squat bar has 32 mm grip diameter with chrome surface and deep knurling to meet the demands of the strongest powerlifters. More
Manufacturer: StrongGearProduct code: P00076Shipping and Payment
Holy grail of strength exercise
The squat is known as a king of all exercise. If you do not have a strong squat it is time to focus on it. In the American West Side Barbell Club, there are three powerlifters who lift more than 500 kg and another twelve who do squats with 450 kg. These numbers awake respect of all athletes. The father of the Squat Bar is Buddy Capps, a Texas powerlifter who came with this type of barbell more than 30 years ago.
Original design meets the strictest criteria
You always get to know the squat bar thanks to the center knurling. It prevents the barbell against slipping from your back. In addition to the center knurling Squat bars are thicker and less flexible. Thanks to this combination the barbell is stable on your back. Our Squat bar has a 32 mm diameter and together with aggressive knurling your grip will be very strong. A total length of sleeves is 76 cm (2 x 38 cm), it allows to you put a lot of plates on barbell and train on maximum. If we compare Squat bar with standard Olympic bar this one is heavier. The weight of the barbell is 25 kg and length is 2,2 m. If you want to be stronger and lift more weight use the Squat bar. It is the best way how to be better.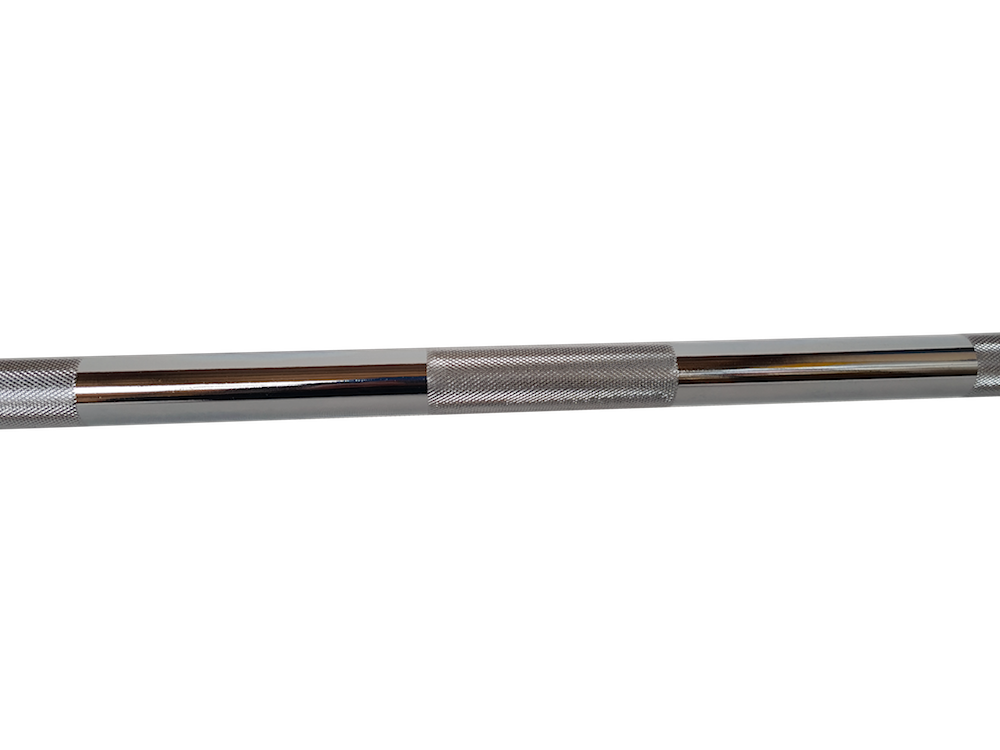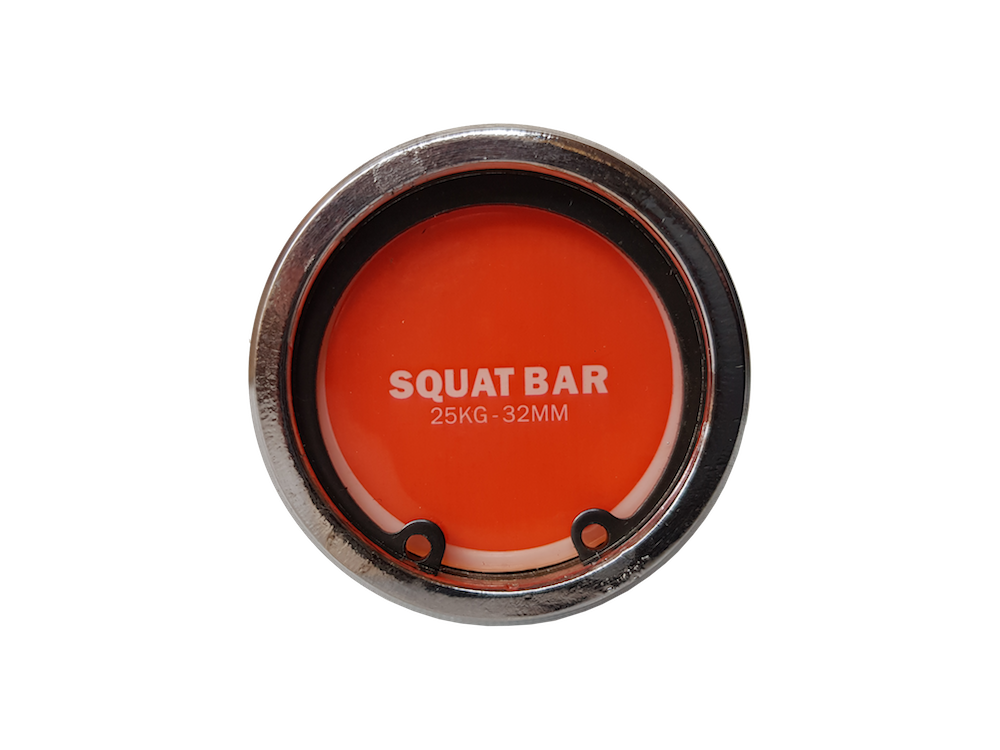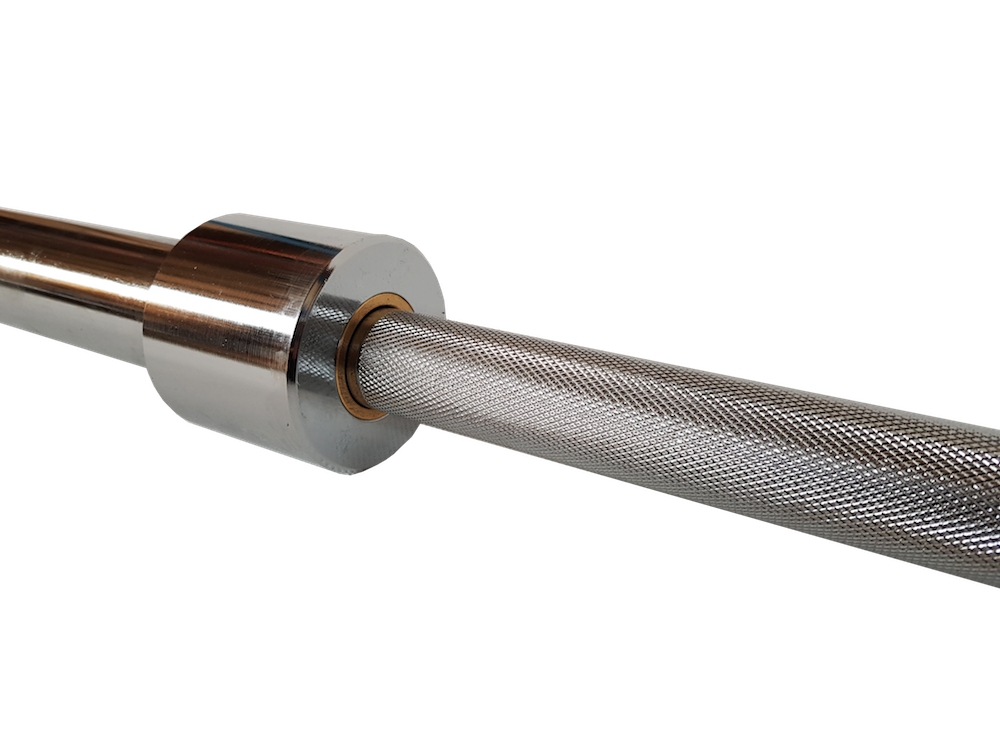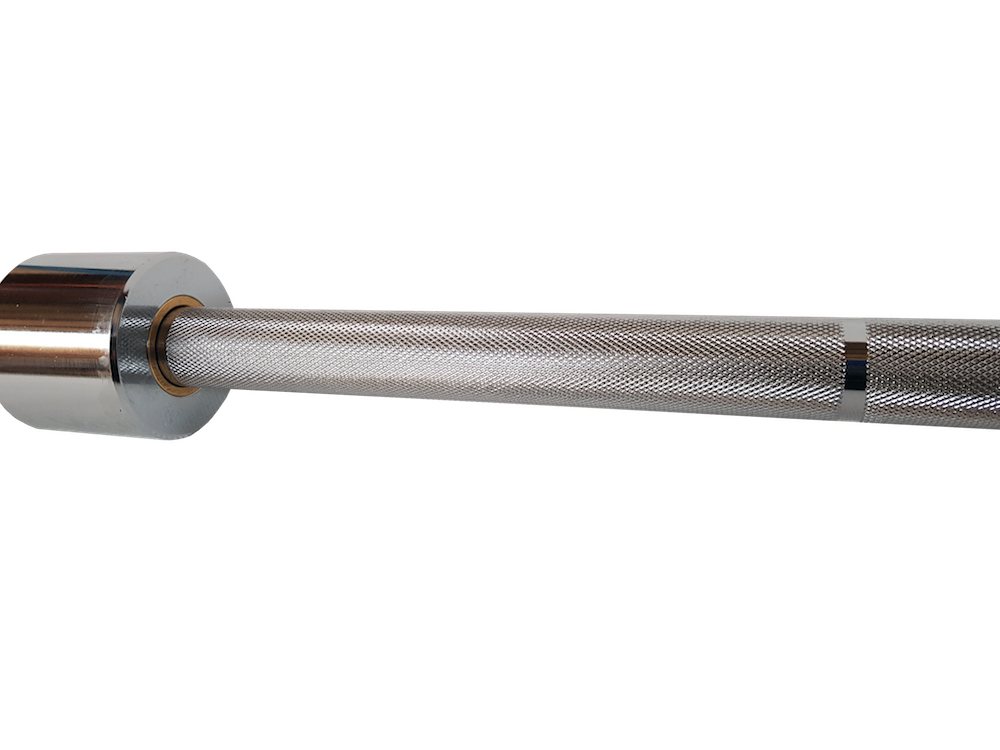 Our strongest steel
The bar is made of high quality steel. The bar also springs only a little so it will not swing while you do heavy squats. Also, you do not need to worry about bending the bar.
Extreme load capacity
We properly tested all our barbells so you do not have to worry about anything. You can lift to 700 kg!
Perfectly balanced
Weight balance is a guarantee of a very good manufacture. Our product is perfectly balanced, so you get the barbell with exact weight.
Center knurling
Thanks to the deep center knurling the barbell will be stable on your back and never slide off. There is no chance to loose control during the deep squats.
100% Satisfaction Guarantee
You can return for FREE all goods until 30 days without giving reason. This means that we pick up the goods that you want to return at your place for free and return the money to your account within 3 days after returning the goods. You need only to write an email to info@stronggear.eu or call +420 777 670 947. The goods must be properly packed to avoid any damage during transportation and must in the same condition. We are not a rental. The guarantee is there for trying the equipment, not for its repeated use.
Parameters
| | |
| --- | --- |
| Length | 220 cm |
| Sleeves length | 38 cm |
| Length of grip | 131 cm |
| Bearings/bushings | Bronze bushing |
| Max load | 700 kg |
| Bar use | Technique rehearsal, Squat |
| Surface finish of sleeves | Polished chrome |
| Surface finish of grip part | Polished chrome |
| Sleeves diameter | 50 mm |
| Grip diameter | 32 mm |
| Center knurling | Deep |
| Bar type | Special |
| Weight | 25 kg |
| Knurling at gripping part | Yes - depp knurling |