Safety strap system
- Dimensions of the steel rod holder: 75 x 75 mm
Safety strap system
- Dimensions of the steel rod holder: 75 x 75 mm
119 points to the loyalty system
---
The Strongest Safety Strap system is a 7.5 cm wide, durable nylon strap with a loading capacity up to 800 kg, with J-Cup-style pin system for strong and safety mounting.
More
Manufacturer: StrongGear Product code: P00087-2 Shipping and Payment
The Strongest Safety Strap system is a 7.5 cm wide, durable nylon strap with a loading capacity up to 800 kg, with J-Cup-style pin system for strong and safety mounting.
More
Manufacturer: StrongGear Product code: P00087-2 Shipping and Payment
Train on maximum with our straps!
The Stronggear Safety Strap system is a 7,5 cm wide reinforced nylon strap. You do not have to worry about dropping the heaviest barbell on the strap. The maximum loading capacity of the straps is 800 kg. It is suitable for home and commercial fitness centers. The characteristic feature of the nylon material is that it can withstand impact from a greater height than its steel alternative. Each strap is connected by two solid steel holders that are easily mounted to your cage by J-cup-style. The Stroggear Safety Strap does not contain any parts that could be broken. At the same time, it gives you a high sense of safety even with maximum weight. Each of the steel holders can be mounted at different height so it won't happen to you that the barbell falls on you.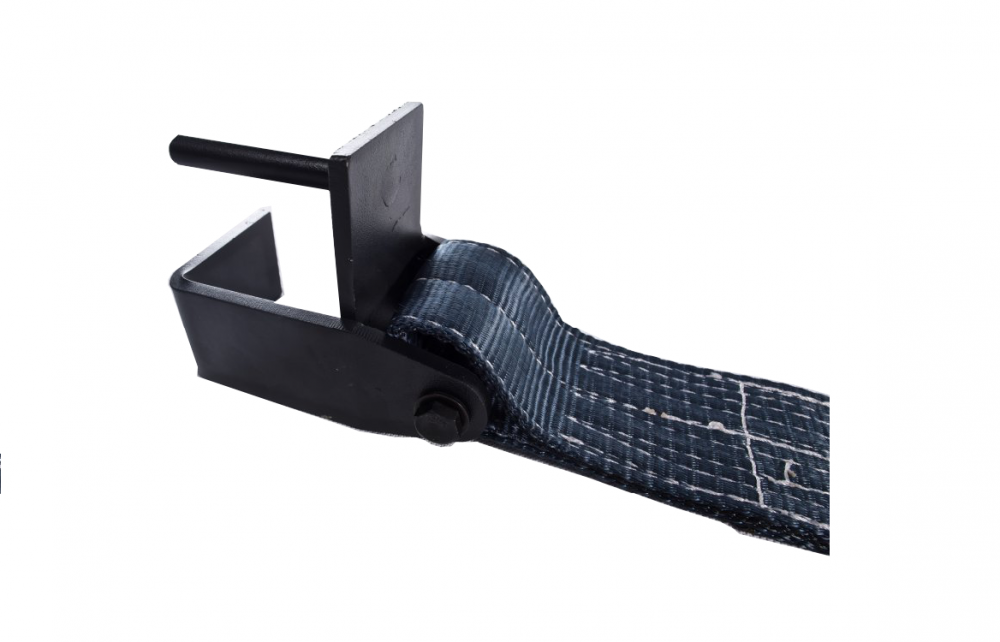 Steel J-cup-style holder
The Stronggear Safety Strap is easily and quickly mounted to your squat stand or rack with a cleverly designed J-cup-style holder. Suitable for all types of cages with 60 x 60 mm, 75 x 75 mm or 80 x 80 mm square tubes with a 17 mm mounting hole.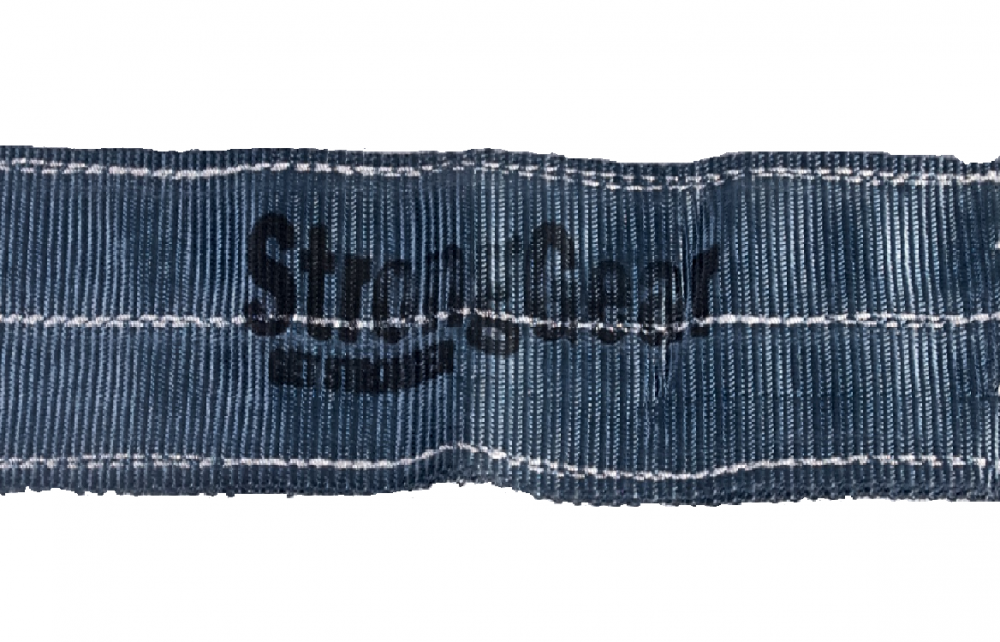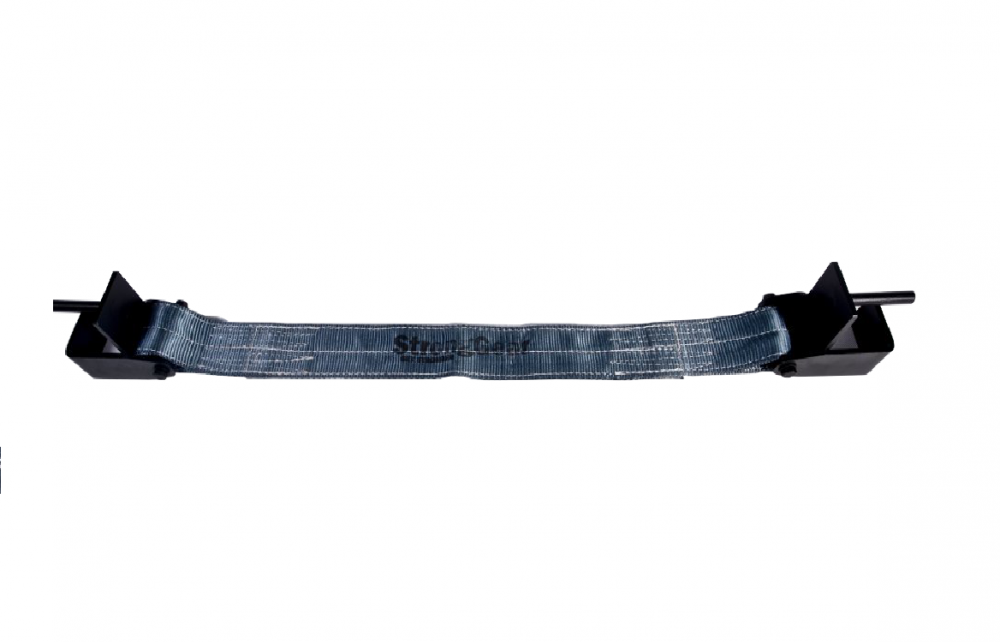 The holders are available in three different sizes.
Why are safety straps important in strength sports?
Provided assistance is one of the most important factors in increasing your sport performance. It is generally known that to have a sparring partner or safety arms and belts contribute to a greater sense of safety and reduce mental pressure. Athletes who often practice alone are at much higher risk than those who use this help. The safety arms and straps serve as a preventive measure against injuries. The purpose of all sports is the constant improvement provided by optimal technique. 
Increases safety
Has a psychological effect
Allows you to break personal limits
Supports the right technique
100% Satisfaction Guarantee
All goods can be returned FREE of charge within 30 days after purchase without giving reason. This means that we pick up the goods that you want to return at your place for free and return the money to your account within 3 days after returning the goods. You only need to write an email to info@stronggear.eu or call +420 777 670 947. The goods must be properly packed to avoid any damage during transportation and must be in the same condition as they were during packaging at our warehouse. We are not a rental. The guarantee is there for trying the equipment, not for its repeated use.
Parameters
| | |
| --- | --- |
| Length | 100 cm |
| Material | Steel holder - nylon strap |
| Max load capacity | 800 kg |
| The contents of the package | 1 pair of safety strap system |
| Durable finish | Yes |
| Width | 7,5 cm |
| J-cup-style holder | Yes |
| Weight | 8 kg |
| Suitable for all types of our Power racks and Squat stands | Yes |
| Suitable for all barbell diameters | Yes |
Tomas Ribeiro
PositivesAwsome Quality and fast Delivery to Portugal
NegativesNone everything was Perfect