Safety Squat bar
- Variant: Handle angle 0°
Safety Squat bar
- Variant: Handle angle 0°
199 points to the loyalty system
---
The Safety Squat bar is perfect for those looking to maximize power and strength. Our Safety Squat bar has maximal load capacity of 320 kg and rotates on 2 needle bearings. More
Manufacturer: StrongGear Product code: P00010-1 Shipping and Payment
The Safety Squat bar is perfect for those looking to maximize power and strength. Our Safety Squat bar has maximal load capacity of 320 kg and rotates on 2 needle bearings. More
Manufacturer: StrongGear Product code: P00010-1 Shipping and Payment
I remember it like it was yesterday...
I walk to the power rack with a barbell, I grip the bar firmly and set-up into the right position. I inhale deeply. I stabilize my posture and lift the barbell from hooks. One step back, another and one more to get ready, exhale and inhale deeply to stabilize again. I tighten every muscle of my body and get deeper and deeper to squat. I push my knees out and focus on sitting back. With the perfect technique I slowly get lower. But something is wrong. The barbell is too heavy for me and I'm leaning forward. I try to do my best but my knees fly from side to side. I bend the upper back and i am affraid because I do not even have the safety pins. I cannot throw the barbell away so I try even more and with a rustle, I finally get to the upright position. Ufff.
I return the barbell to the hooks and I'm glad I'm still alive.
This was the first testing of safety squat bar. Until then I had just read about it. Then I bought it to my home-gym and tried it. I was so pleased to have the bar that I totally forgot that squats with SSB are much harder than with the classic bar. I warmed up with an empty bar. Then I loaded two 20 kg plates on the bar. Then two more and it almost crushed me me.
Squats with SSB are for "weaklings"?
This can be said only by those who do not know how the SSB works and who never tried to work out with it. However, the Safety Squat Bar was originally used by the most powerful lifters of the Westside Barbell club notorious for their strength achievements. The women from this club lift more than 99% of average men are capable of and one of the reasons why is that they are using the Safety Squat Bar in training.
Improve your personal records and technique
SSB will strengthen your upper back and possibly enable you to fix the squat technique. Stagnant trainees will add a new incentive into training to regain strength of muscles. It is great to use SSB while learning the squat technique. Individuals who have problems holding the straight bar while performing squats will not have it with SSB. SSB suits well to rigid trainees and also to trainees after shoulder/arm injuries.
Be careful! To make the Safety Squat Bar work as it should it must be properly curved at the ends and have the right angle of the backrest. This activates and strengthens the upper back and additionally it forces the lifter to perform the squat with the correct technique, otherwise he would fall.
StrongGear Safety Squat Bar in details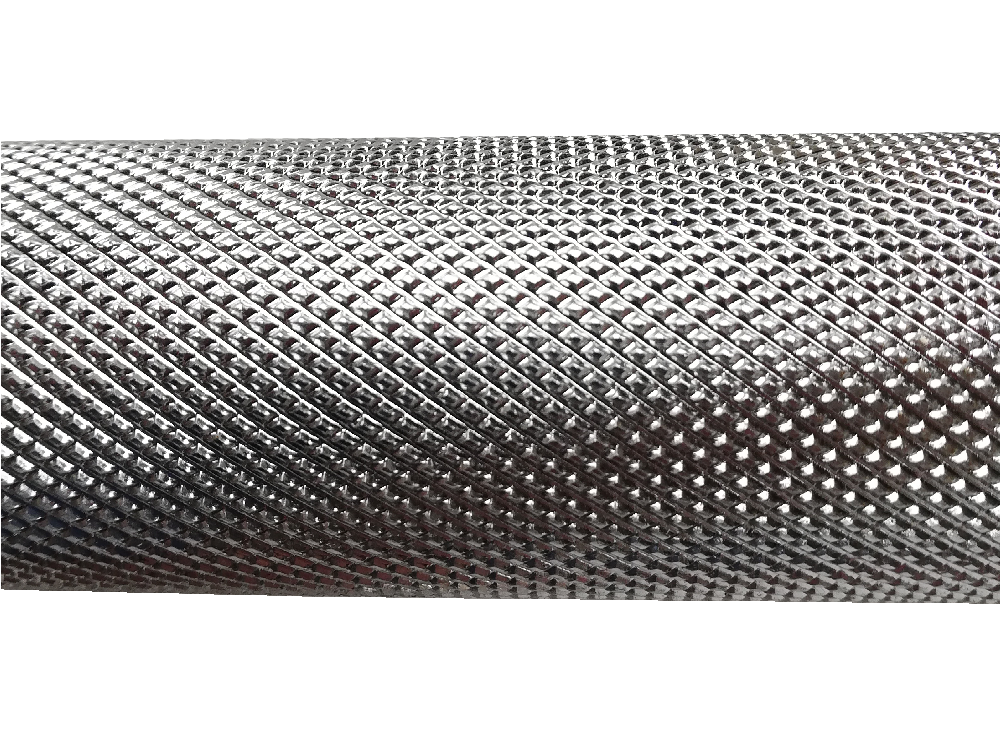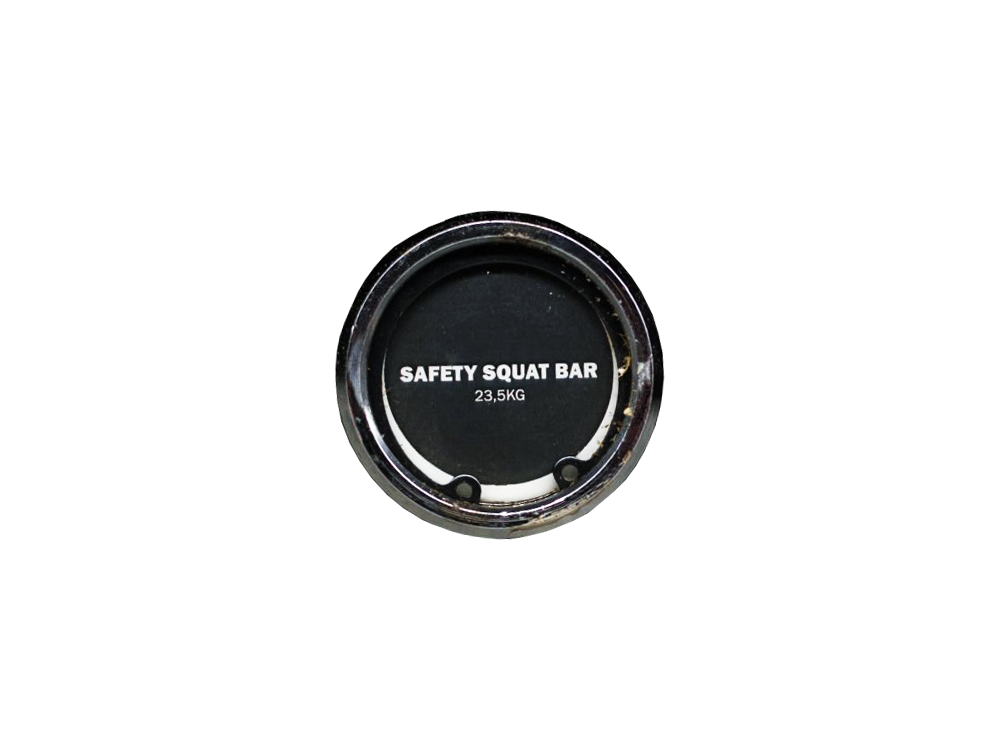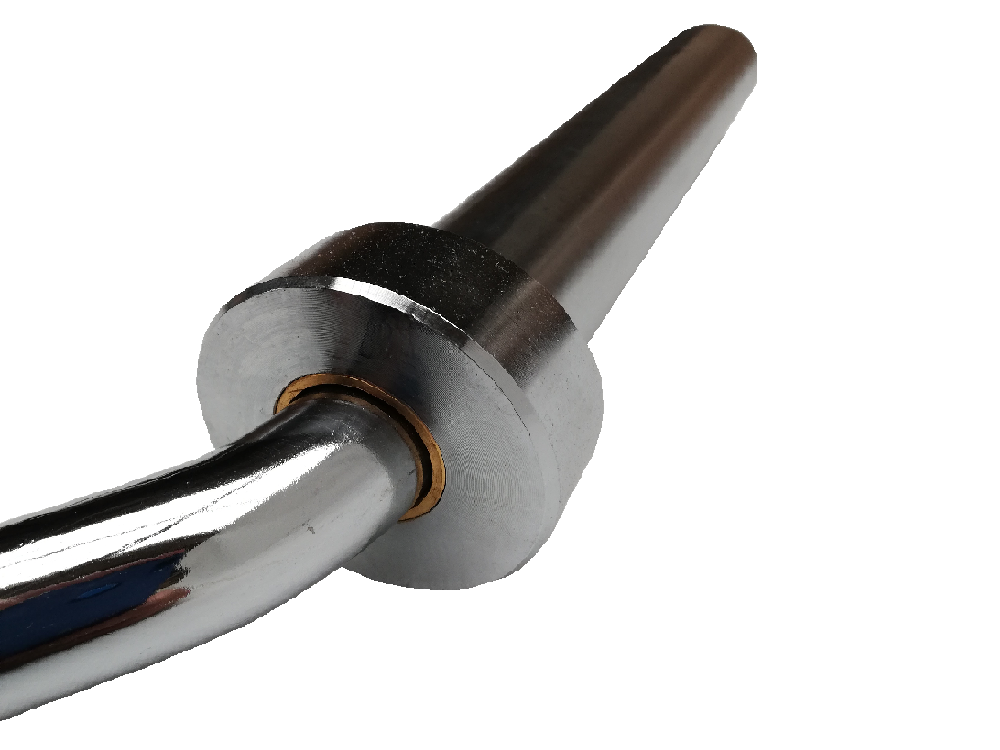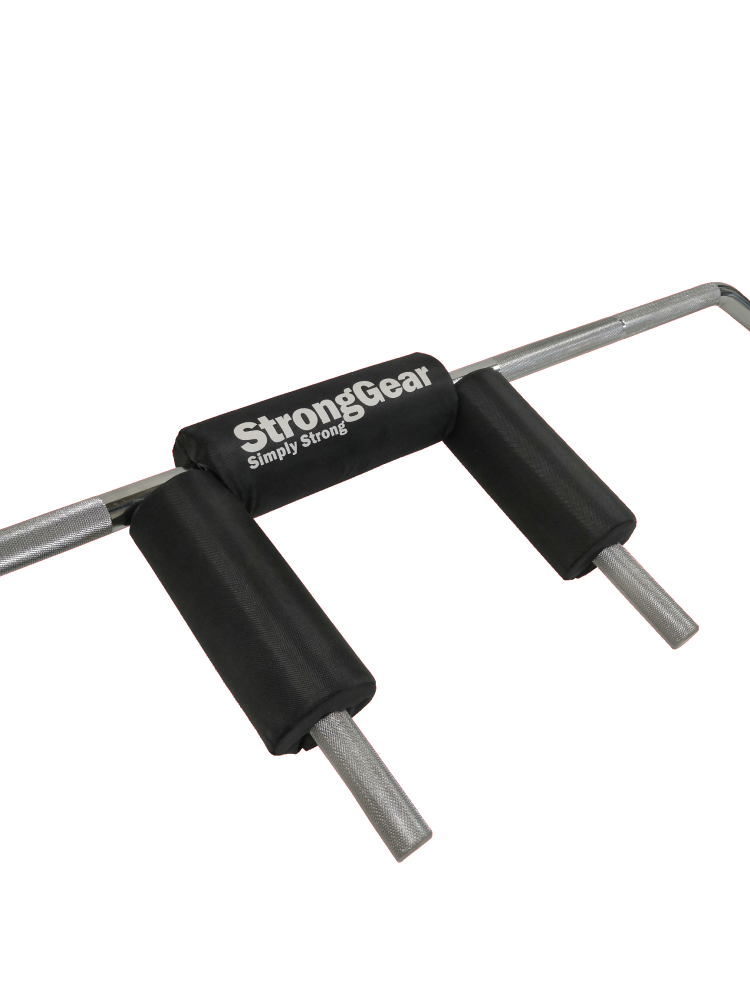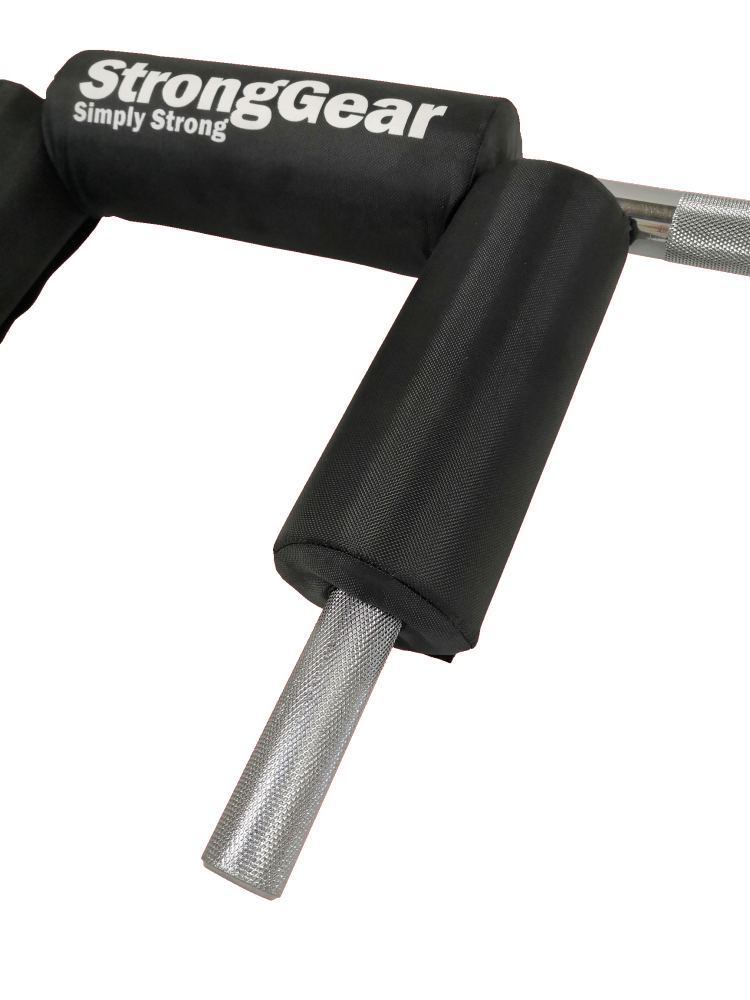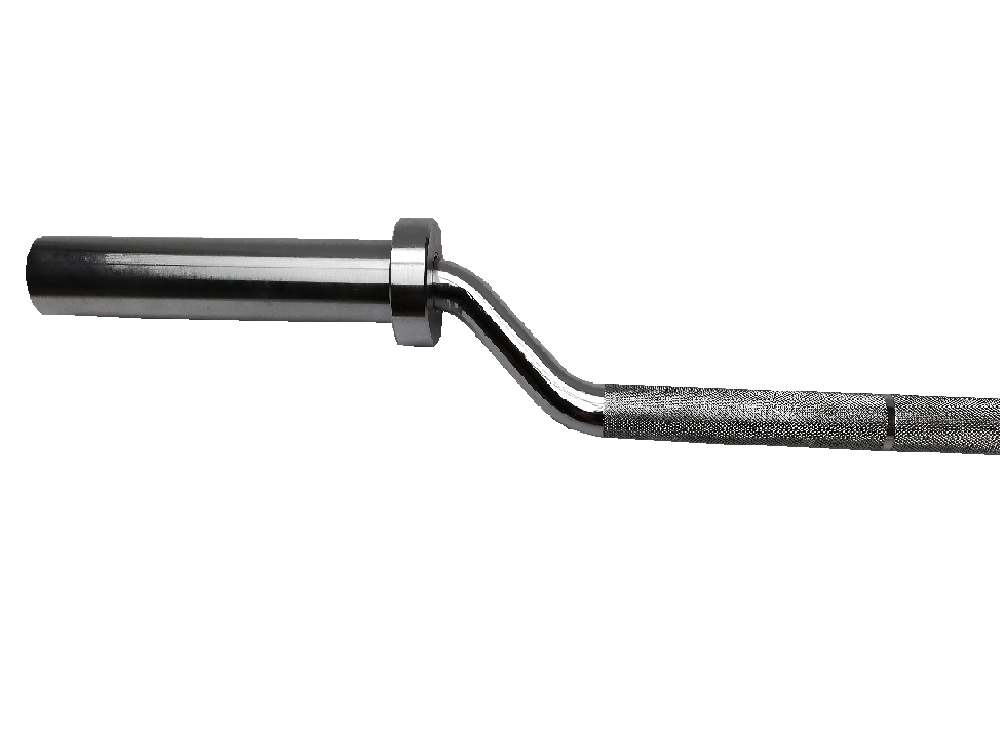 Exact weight and measurements
These standards are determined for a good reason – to lift safely the heaviest possible weight.
Exact diameter of grip 30 mm
It allows the grip to remain stable and safe even in the hardest training.
Olympic diameter of sleeves
With 50 mm diameter you can load all standard Olympic plates. You do not have to buy any new or special plates for this type of diameter.
The capacity is 320 kg
Thanks to our quality materials the loading capacity of the SSB is 320 kg.
Five reasons why to buy Safety squat bar
If you hesitate to buy SSB there are five good arguments that will make your decision easier. This is a very universal barbell used by all types of athletes (powerlifters, strongmen, bodybuilders, etc.). It brings enormous benefits: increase strength, gain muscles, injury prevention, improve technique and more.
Universal training equipment
Strengthen the whole body
Safe and comfortable training
Improve your strengths in other sport disciplines
Improve your technique
100% Satisfaction Guarantee
All goods can be returned FREE of charge within 30 days after purchase without giving reason. This means that we pick up the goods that you want to return at your place for free and return the money to your account within 3 days after returning the goods. You only need to write an email to info@stronggear.eu or call +420 777 670 947. The goods must be properly packed to avoid any damage during transportation and must be in the same condition as they were during packaging at our warehouse. We are not a rental. The guarantee is there for trying the equipment, not for its repeated use.
Parameters
| | |
| --- | --- |
| Length | 220 cm |
| Sleeves length | 34 cm |
| Length of grip | 123 cm |
| Bearings/bushings | 2 ball bearings |
| Max load | 320 kg |
| Bar use | Additional exercises |
| Surface finish of sleeves | Light zinc |
| Surface finish of grip part | Light zinc |
| Sleeves diameter | 50 mm |
| Grip diameter | 30 mm |
| Center knurling | Without knurling |
| Bar type | Special |
| Weight | 20 kg/45 lbs |
| Bar markings | - |