Two-layer rubber fitness gym flooring
- Thickness of flooring: 485x485x20 mm, EPDM 5%, colour: red
Two-layer rubber fitness gym flooring
- Thickness of flooring: 485x485x20 mm, EPDM 5%, colour: red
10 points to the loyalty system
---
Protect the floor and dumbbells from damage
Right floor is a very important part of every gym, sport centres and so on. It might not seem like it but flooring plays a significant role. Investing smartly into the right one and saving a lot of money could allow you buying another piece of equipment which you would otherwise not be able to purchase. Our floor is one of the most durable on the fitness market. We do not save money when selecting materials and we improve quality by additives. This ensures that the floor is durable and meets all requirements that you expect.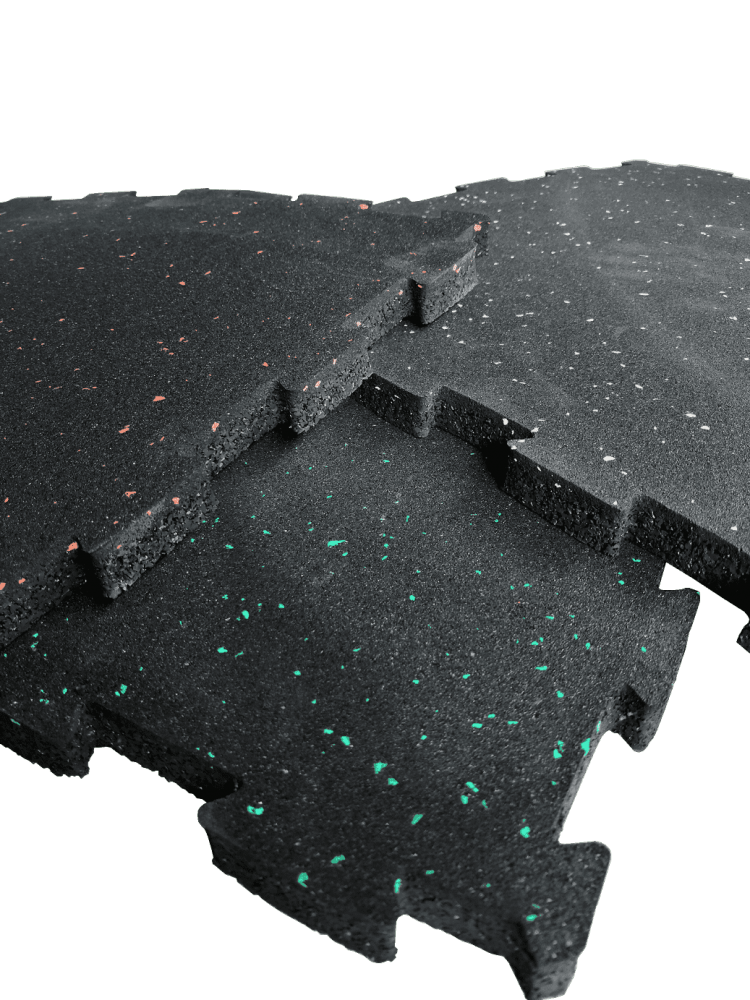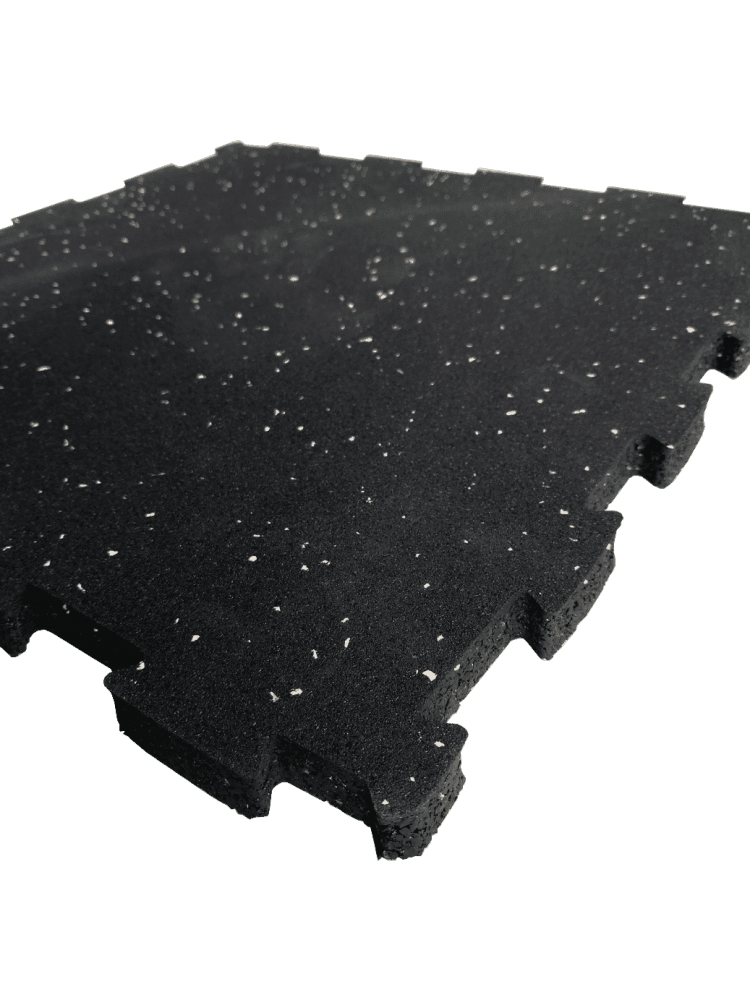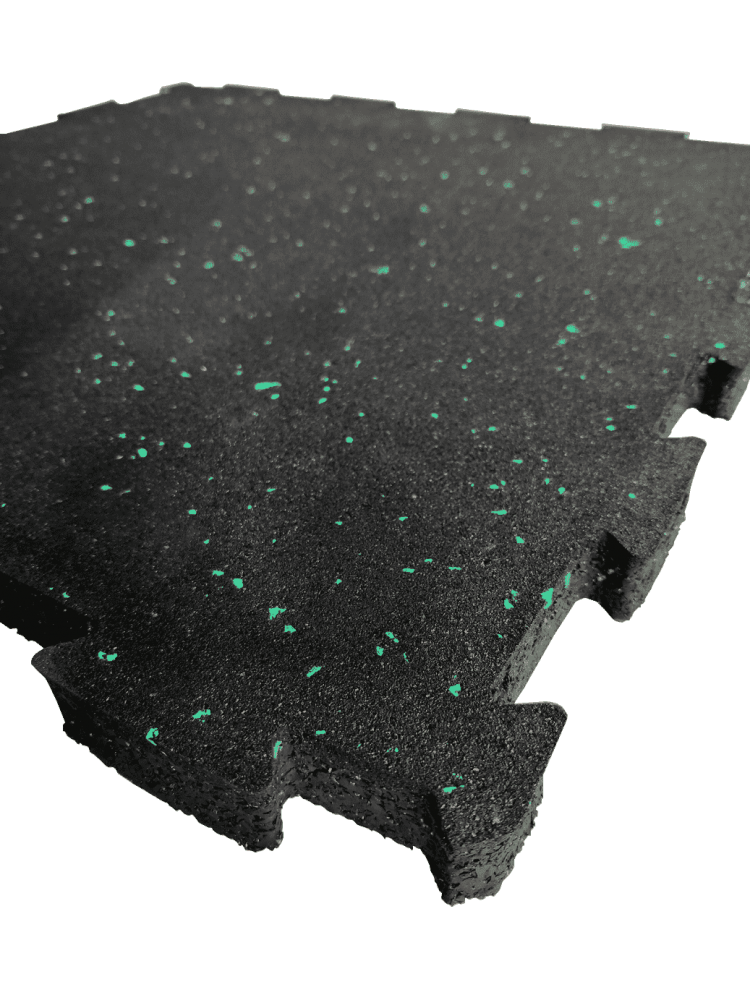 Extremely tough puzzles
The quality of the rubber floor does not change even under extreme conditions. It holds well against air humidity, heat, cold temperature and deformation. Puzzles dampen impacts, vibrations, serve like a heat insulant and make your gym nicer. Puzzles also save you time, nerves and money.
No glue needed!
Puzzles have a great advantage in comparison with other floor types. They do not have to be glued down. It means thousands saved for glue and assemblers who put the floor together. It never happens with the puzzle floor. Folding or changing each puzzle is easy and really quick.
Simple manipulation
If you are putting together ordinary rubber floor you need practice. One rubber board can weigh more than 5 kg and has 1 x 1 m or 2 x 1m. You can expect that making of a new floor could be very exhausting. Our puzzles are great and practical for all commercial and home gyms. You will not have to cut and shorten them because they have ideal dimensions.
Crushed rubber granulate
The puzzle consists of crushed rubber granulate of the highest quality which comes from tires. The tires are thoroughly cleaned and all the other material is removed. For example: nails, etc. which often remain in rubber floors. Those nails can injure the sportsman. We mix the rubber granulate with EPDM. At the end we compress the whole material and combine it with polyurethane adhesive.
Where we recommend having a rubber puzzle
If we compare rubber floor with other materials, we find a lot of differences. Rubber floor looks great, is easy to maintain, is pleasant to touch, protects against damage of the original floor, reduces noise and vibration and is very flexible. Thanks to these and other benefits it is great for all training spaces.
Under heavy machinery to the gym
Under the dumbbell stands
To throw dumbbells
To reduce noise
As a heat insulator
Bodyweight training
To all fitness centers
To Crossfit gyms
100% Satisfaction Guarantee
All goods can be returned FREE of charge within 30 days after purchase without giving reason. This means that we pick up the goods that you want to return at your place for free and return the money to your account within 3 days after returning the goods. You only need to write an email to info@stronggear.eu or call +420 777 670 947. The goods must be properly packed to avoid any damage during transportation and must be in the same condition as they were during packaging at our warehouse. We are not a rental. The guarantee is there for trying the equipment, not for its repeated use.
Parameters
| | |
| --- | --- |
| Colour | Black-Green, Black-White, Black - red, Black |
| Material | Granulate rubber + EPDM |
| Non-slip surface | Yes |
| Density | 950-1050 kg/m3 |
| Dimensions | 500 x 500 x 10/15/20 mm |