488 points to the loyalty system
---
Massive Pro Squat Rack 4000 made of high-quality steel. Load capacity 600 kg. 4 holders for resistance bands. Suitable for home gyms. 100% exercise satisfaction.
More
Manufacturer: StrongGear Product code: P00346 Shipping and Payment
Massive Pro Squat Rack 4000 made of high-quality steel. Load capacity 600 kg. 4 holders for resistance bands. Suitable for home gyms. 100% exercise satisfaction.
More
Manufacturer: StrongGear Product code: P00346 Shipping and Payment
Maximum versatility for maximum muscle building.
A massive fitness tower with superior equipment that offers everything you need for an effective workout. During production, emphasis was placed on precise processing, which allows versatile use for both beginners and advanced athletes. The cage is made of high-quality steel frames with dimensions of 60 x 60 x 2 mm, which are resistant to damage. The width of 123 cm and depth of 144.5 cm ensure maximum stability of the structure. Thanks to high-quality materials, it is impossible for the cage to move, even under heavy loads. Thanks to the high load capacity of 600 kg, the cage is suitable even for the strongest athletes, who will be guaranteed 100% satisfaction from the exercise.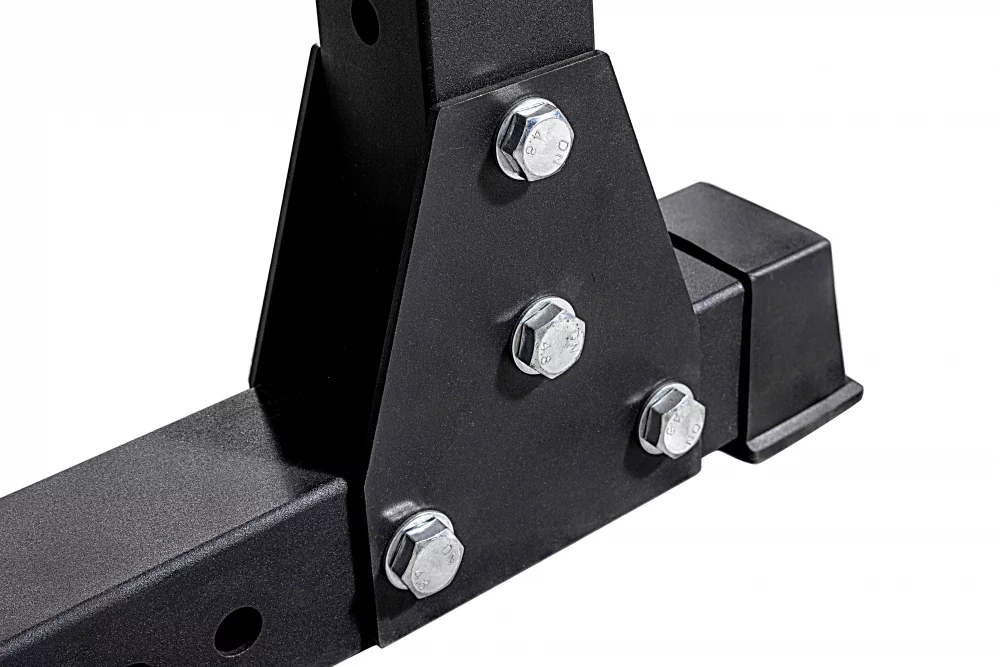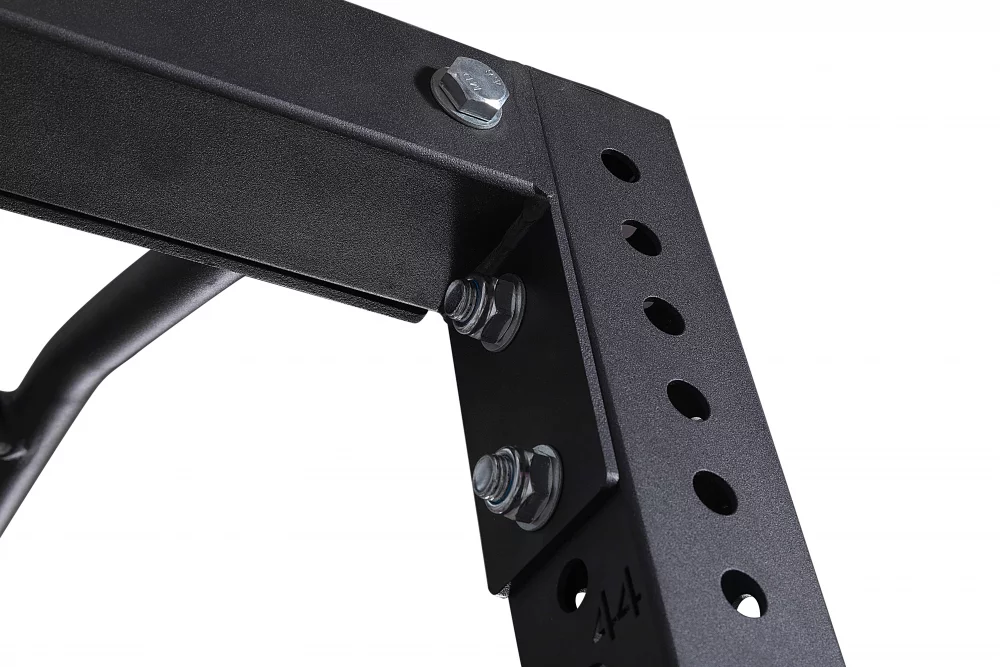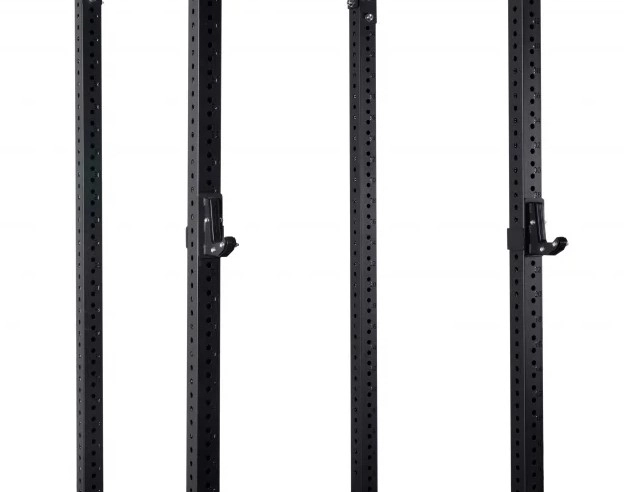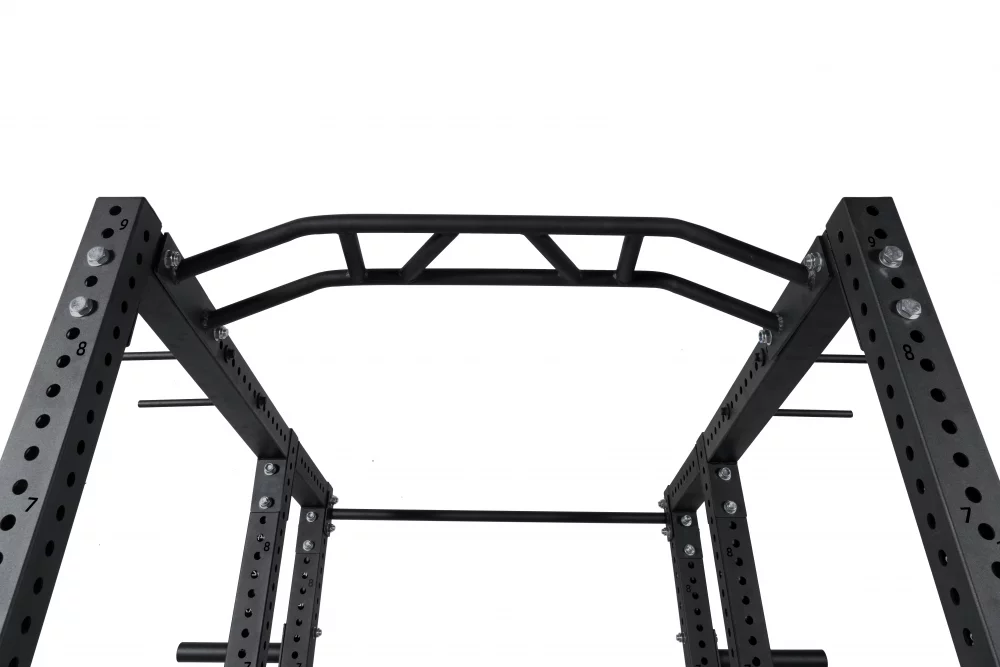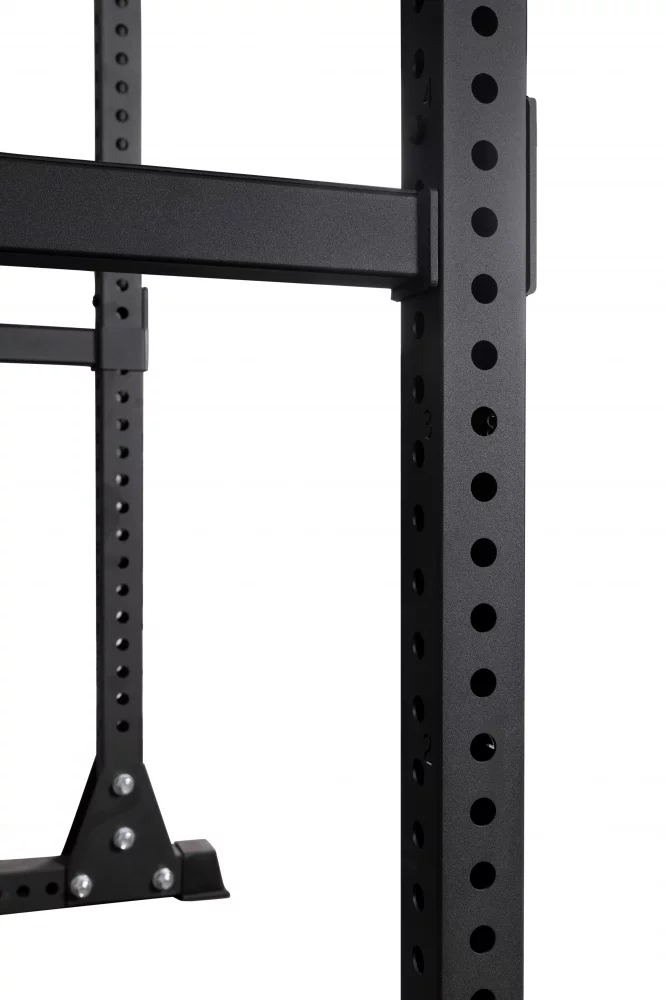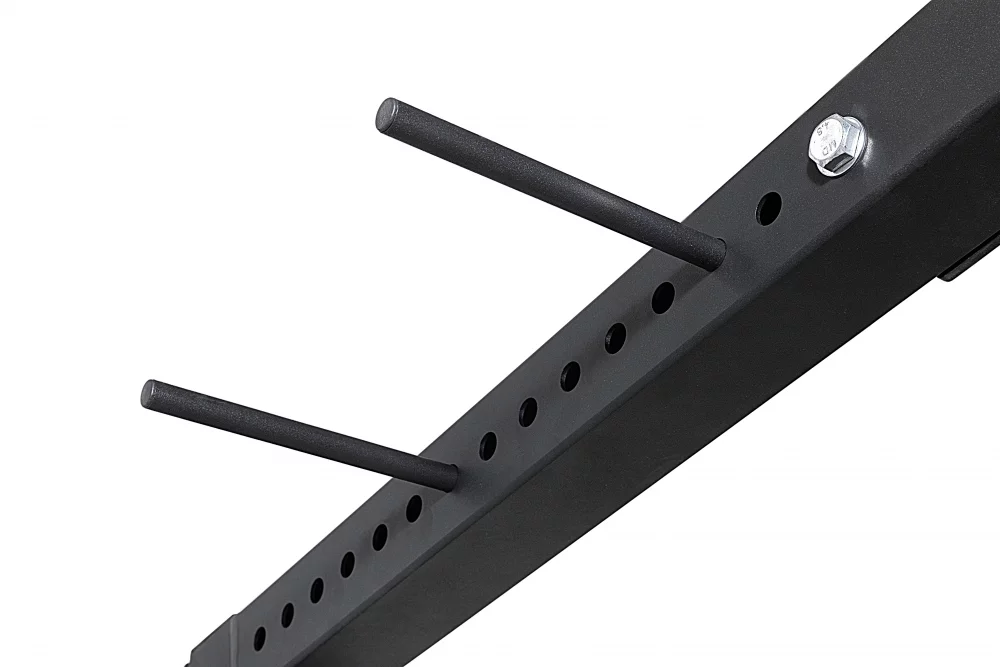 40 mm space between perforations
The cage offers many height positions. For more precise height adjustment, the space between perforations is 40 mm. You can thus set the bar to the height you need.
Suitable for home gyms
Compact dimensions offer space saving. Use the cage even in rooms with lower ceiling. Height of the tower is 205 cm.
Laser height marking
Premium height marking allows you to place the bar exactly at the height you need. With the height marking, you will no longer forget at which height you had your previous training session. You don't have to count the holes. You simply write down at what height you had the bar and save more time for your workout.
Plenty of space
For maximum comfort, the cage is designed so that movement during exercise is really convenient for everyone. Dimensions inside the cage are 110 x 94 cm, allowing effective exercise without restriction of movement.
Perfect training of all muscle parts

The most common exercises that you can practice with the tower are squats, pull-ups and bench presses. You can also hook gymnastic rings onto the structure. The weight tower offers space to do many more exercises. Let's name some of them. 
Main advantages of the barbell stand Pro squat Rack 4000:
load capacity up to 600 kg
construction made of extremely resistant steel
integrated pull-up bar
multifunctional bar with 4 grip variations
laser-burned height markings
for individuals of all height and weight categories
compact size for home gyms
4 plate holders
A durable pair of plastic-coated holders
100% Satisfaction Guarantee
You can return for FREE all goods until 30 days without giving reason. This means that we pick up the goods that you want to return at your place for free and return the money to your account within 3 days after returning the goods. You need only to write an email to info@stronggear.eu or call +420 777 670 947. The goods must be properly packed to avoid any damage during transportation and must in the same condition. We are not a rental. The guarantee is there for trying the equipment, not for its repeated use.
Parameters
| | |
| --- | --- |
| Length | 144,5 cm |
| Massive pair of barbell holder with plastic protection | Yes |
| Sold separately | Safety spotter arms, Monolift, Safety strap system |
| Material | Steel |
| Max load | 600 kg |
| Resistance surface | Yes |
| Antislip pads | Yes |
| Barbell holder span | 110 cm |
| Width | 123 cm |
| Weight | 80 kg |
| Height | 205 cm |
Alternative products (3)
Quick info
Sale -26%
Sale


3 or less in Stock
1138,86 €
1539 €
957,03 €
excl. VAT
Quick info
Sale -20%
Sale


3 or less in Stock
479,20 €
599 €
402,69 €
excl. VAT
Quick info
Sale -20%
Sale


Last few in Stock
375,20 €
469 €
315,29 €
excl. VAT