SALE
Clearance!
18 points to the loyalty system
---
Metal kettlebell with colored marks, wide flat base and optimal grip thickness for strengthening of the whole body. More
Manufacturer: StrongGear Product code: P00018 Shipping and Payment
from 117,90 € incl. VAT
Metal kettlebell with colored marks, wide flat base and optimal grip thickness for strengthening of the whole body. More
Manufacturer: StrongGear Product code: P00018 Shipping and Payment
The easiest and most effective way how to build a body of your dream at home
Kettlebell is a special dumbbell shaped as a ball with handle. Metal kettlebell, thanks to its shape, enables you to perform a lot of exercises which you cannot do with other dumbbells.
Kettlebell swing
Turkish Get up
Squats and deadlifts: 
Clean, press and snatch: 
Cheaply and comfortably from your home
Can't go to the gym? Is the nearest gym far and getting there costs a lot of money and time? And then the entrance fee. So expensive. Have you ever counted how much it is for a year, 10 years?
Then, when you are at the gym, finally, you warm up and now you want to train your own training. But you realize that the only bar is being used by someone else. You have to wait. It means not only another time-loss but also cooling down again. Your proper warm up lost its meaning.
Finally, you get to the tool you needed but... The collars are not functioning. The load is not graded properly which can be a problem. 
After hard training you are looking forward to washing your body but there is another problem. You would prefer bathing at your cosy home but instead you must wash yourself in not so clean showers together with other gym goers.
There is a way how to build your dream body at home
With exercising at home, there is no time and money wasted unnecessarily to get to a gym. You also save huge amount of money for entrance fee. You do not need to wait until another athlete ends with his or her workout. At home there are no unpleasant stares of others, so you can exercise without feeling shy - exercise hard. Your training becomes more effective and more pleasant for you. You can even train without your shirt of if you want which is forbidden in gyms because of hygiene. The load is exactly how you need it. The main advantage, if you exercise at home can be a shower in your clean bathroom.
Discover the StronGear Kettlebell - Kettlebell born for hard training
"Only with the best tool you can reach the best results. For this reason, I created the StrongGear Kettlebell. The kettlebell is made to handle even the most intensive trainings which leads to visible results. Measurements, material and surface are chosen to fit safely in your hands. Also, perfect balance of our kettlebells decreases the tendency to slip from your hands.
For me, the grip was the limiting factor while I was exercising with kettlebells. Not my legs, not my back muscles, but the grip went out first."  - Ondřej Bašus, CEO StrongGear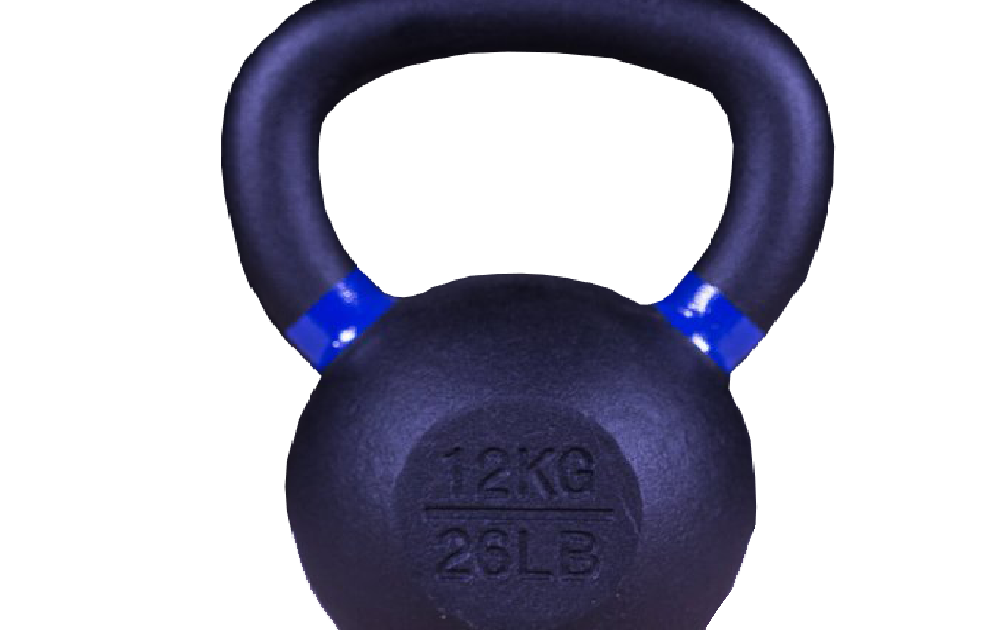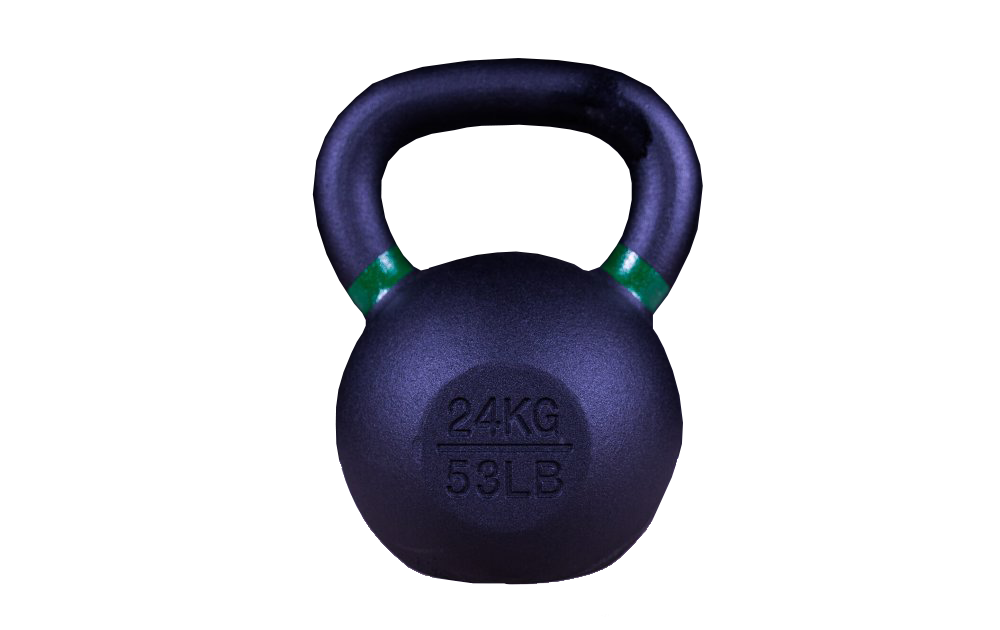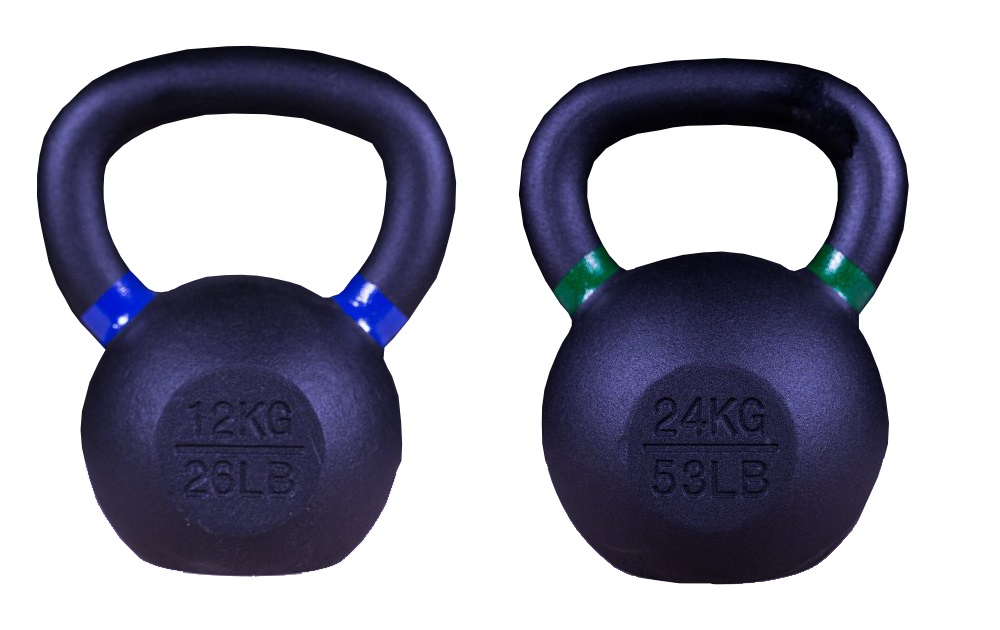 Top-quality material
Our KBs are made of quality metal without cheap admixtures. You do not find cement, any plastic covers and such which always mean worse quality of KB.
Grip and surface
You will feel the biggest difference here compared to other kettlebells. Our grip is fine and KB just fits into your hands. It has gentle structure which fits perfectly with chalk or magnesium even if you sweat.
Perfectly balanced
Our products are perfectly weighed so you get a kettlebell with a correct weight.
Optimal thickness of the handle
Cheap and low-quality kettlebells have a very thick handle which holds really bad. There is a high risk of slipping out of hand during workout. Our KBs have an optimal grip diameter suitable for both genders.
7 reasons why to include kettlebell into your training
Main promoter and father of Kettlebell Pavel Tsatsouline (instructor of the Russian Special Forces and founder of Strong First) said: "Kettlebell training is hard. It is hard for the heart, muscles, everything. So exercise, move and do not sit at home and watch TV, otherwise you will be still tired.".
Functional training based on natural motion
With one KB you can do strength training, but also cardio
With KB, you strengthen the whole body and burn fat
Reduces the risk of injury and increases joint mobility
Exercise with KB is fun, it's never boring
It saves your time and gives results
You can train anytime, anywhere, you do not need any special equipment
100% Satisfaction Guarantee
All goods can be returned FREE of charge within 30 days after purchase without giving reason. This means that we pick up the goods that you want to return at your place for free and return the money to your account within 3 days after returning the goods. You only need to write an email to info@stronggear.eu or call +420 777 670 947. The goods must be properly packed to avoid any damage during transportation and must be in the same condition as they were during packaging at our warehouse. We are not a rental. The guarantee is there for trying the equipment, not for its repeated use.
Parameters
| | |
| --- | --- |
| Price information | The priece includes one piece of kettlebell (no pair). |
| Grip diameter | 32 mm (12kg kettlebell) |
| Handle width | Inside - 12 cm, outside 18,5 cm (12kg kettlebell) |
| Weight | 4 kg, 6 kg, 8 kg, 10 kg, 12 kg, 14 kg, 16 kg, 18 kg, 20 kg, 24 kg, 28 kg, 32 kg, 36 kg |
Alternative products (3)
In stock
from
38,90 €
from
32,69 €
excl. VAT
In stock
from
224,90 €
from
188,99 €
excl. VAT
In stock
from
16,80 €
from
14,12 €
excl. VAT