Hexagon Dumbbells - rubber grip - 40-50 kg
- Weight: 45 kg
Hexagon Dumbbells - rubber grip - 40-50 kg
- Weight: 45 kg
Sale -18%
Sale
107 points to the loyalty system
---
The basis of success and profit of your gym is a lot of satisfied clients. We will help you to get those satisfied customers. More
Manufacturer: StrongGear Product code: P00125-3 Shipping and Payment
Original price 131,90 €. Save 18% (24 €) 107,90 € incl. VAT
The basis of success and profit of your gym is a lot of satisfied clients. We will help you to get those satisfied customers. More
Manufacturer: StrongGear Product code: P00125-3 Shipping and Payment
The basis of success and profit of your gym is a lot of satisfied clients. We will help you to get those satisfied customers.
Dumbbells are (with Olympic bars) one of the most frequently used tools in the gym. Dumbbells are used for squatting, bench press, overhead press, dumbbell rows and lateral raises, biceps curls... Powerlifters, crossfiters, weightlifters, strongmen, hockey players, football players, basketball players they all exercise with dumbbells. There is no athlete who does not use this tool.
Unfortunately, there are dumbbells in horrible conditions in many gyms.There is no worse thing than having dumbbells with corroded grip, inaccurate weight or tragic knurling in your gym. With such dumbbells you cannot exercise properly.
Imagine that your gym is full of luxury, high-functioning dumbbells which you cannot find in another gym.
Discover StrongGear Hexagon Dumbbells - with rubber grip
Ordinary dumbbells have chromed grip
We can offer you something better and unique. Hexagon dumbbells with rubber grip
Rubber grip is not slippery and remains stable even if you sweat. This type of grip is also more comfortable, it does not scratch as the chromed grip. Clients will absolutely appreciate this
Rubber grip does not corrode
Not only better function but also luxury design thanks to the black color.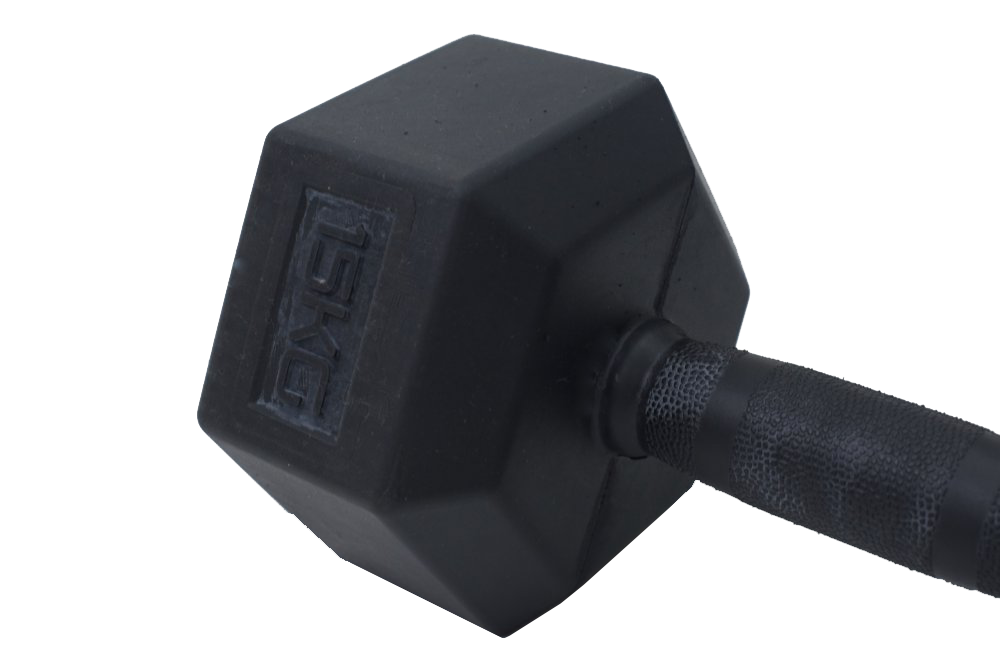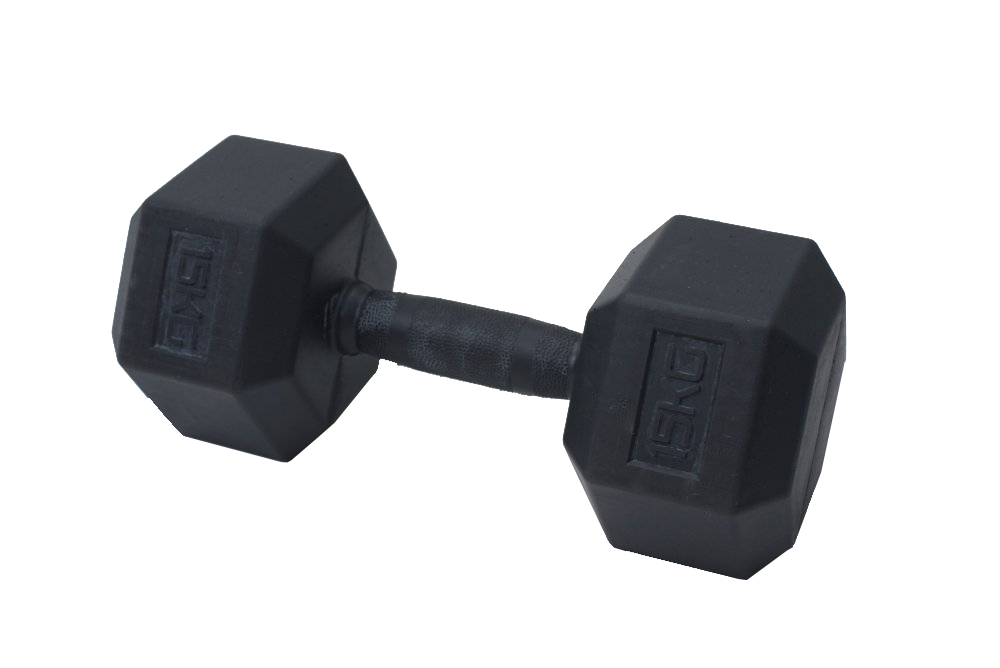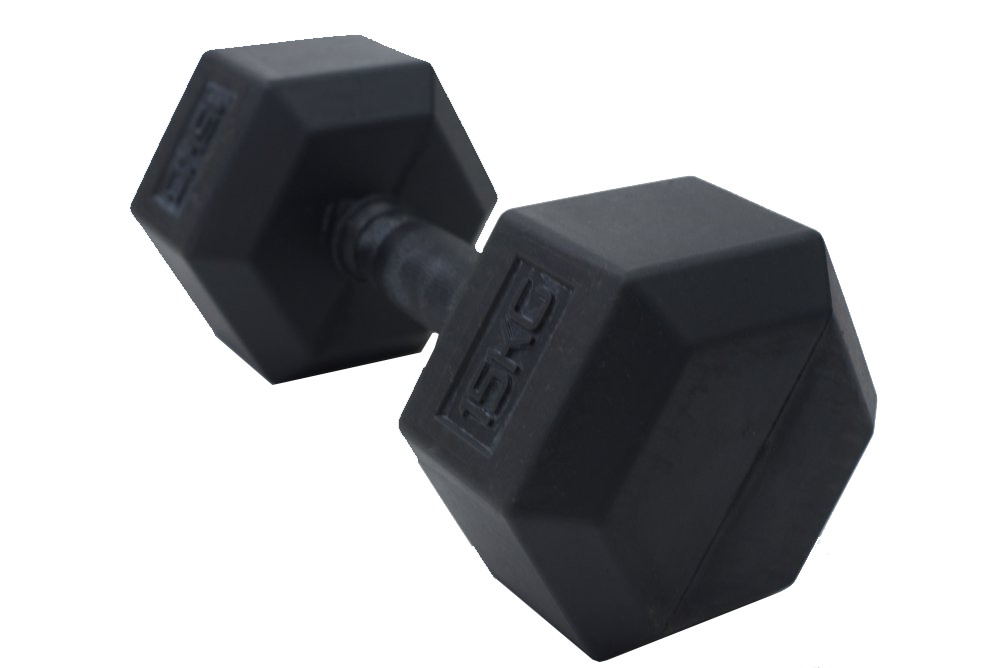 Not all dumbells are created equal
Several factors influence the quality of the dumbbells. There is really important quality of the basic materials (steel, rubber) and technology of the production. The hexagon dumbbell can be manufactured by 3 types of technology:
The knurled grip is manually welded to heavy hexagons
The knurled grip is frictionally welded to heavy hexagons
The knurled grip is put through the hexagon
(1) The knurled grip is manually welded to heavy hexagons - This is the cheapest way how to make a dumbbell. It is also very inaccurate and not really resistant. The knurled grip always burst and hexagon gets broken. The grip part differs among individual dumbbells. This is the most used method of production.
(2) The knurled grip is frictionally welded to heavy hexagons - Friction welding is a more expensive way but very accurate and more durable than manual welding. But this method is not good for heavy dumbbells.
(3) The knurled grip is put through the hexagon - The most durable method is to put the hand grip through the hexagon and weld it after it. There is no chance to damage dumbbells. You do not have to worry after intense using of falling of handgrip on the floor. This is the most complex and expensive method.
Our StrongGear dumbbells are frictionally welded to the 17.5 kg weight and from 20 kg all the handgrips are putted through the hexagon. Only this type of production ensures maximal precision and robustness of the dumbbells. We want the best quality for best price.
                                                                                          100% Satisfaction Guarantee
All goods can be returned FREE of charge within 30 days after purchase without giving reason. This means that we pick up the goods that you want to return at your place for free and return the money to your account within 3 days after returning the goods. You only need to write an email to info@stronggear.eu or call +420 777 670 947. The goods must be properly packed to avoid any damage during transportation and must be in the same condition as they were during packaging at our warehouse. We are not a rental. The guarantee is there for trying the equipment, not for its repeated use.
Parameters
| | |
| --- | --- |
| Colour | Black |
| The price information | The priece includes one piece of dumbbell. |
| Material | Surface - rubber, Inside - high quality metal |
| Non-slip surface | Yes |
Alternative products (3)


In stock
from
6,40 €
from
5,38 €
excl. VAT


Last few in Stock
from
101,90 €
124,90 €
from
85,63 €
excl. VAT


For Order
from
529 €
from
444,54 €
excl. VAT