SALE -30%
138 points to the loyalty system
---
Strongmen around the world use this equipment to gain strength in their whole body. More
Manufacturer: StrongGear Product code: P00013 Shipping and Payment
Original price 199 €. Save 30% (60,19 €) 138,81 € incl. VAT
Best tool for getting stronger and gaining muscles
Not so long ago my friend Mirek asked me about one interesting thing. If I had to choose only ONE equipment from all that are available, just ONE of them, what would I choose? And why? I did not think about the answer. I told him immediately: "Definitely the Farmers walk handles." If you are curious about why, I can tell you...
Farmers walk is one of those exercises that train almost every muscle in your body in a complex and useful manner. Is it possible to have strong arms, legs, back and abs thanks to only one exercise? Yes, thanks to training with the Farmers walk handles, it is possible! 
There were many people in the gym who saw me train with the Farmers walk handles and they didnt know what I was doing. Getting stronger and building muscles – thats what I was doing. 
Farmers walk handles are ideal for core training as you have to stand straight all the time while carrying the handles and therefore you train your abs, deep muscles for stabilization and many more. There are a lot of exercises that you can do with our FWH: simply just walk, duck walk, you can carry them over your head, in one arm,... But remember you must have the right technique because in every exercice the wrong technique sometimes brings injuries.
We introduce the StrongGear Farmers Walk Handles with unlimited loading capacity
Most of the FWH on the market are made only from tubes and therefore have reduced load capacity and resistance. Our FWH is made of the finest steel rods. Thanks to that they can hold everything. The knurled handle provides you comfort while holding and carrying both empty and loaded FWH. Chromium on the surface makes our Farmers walk handles the most luxurious FWH on the market.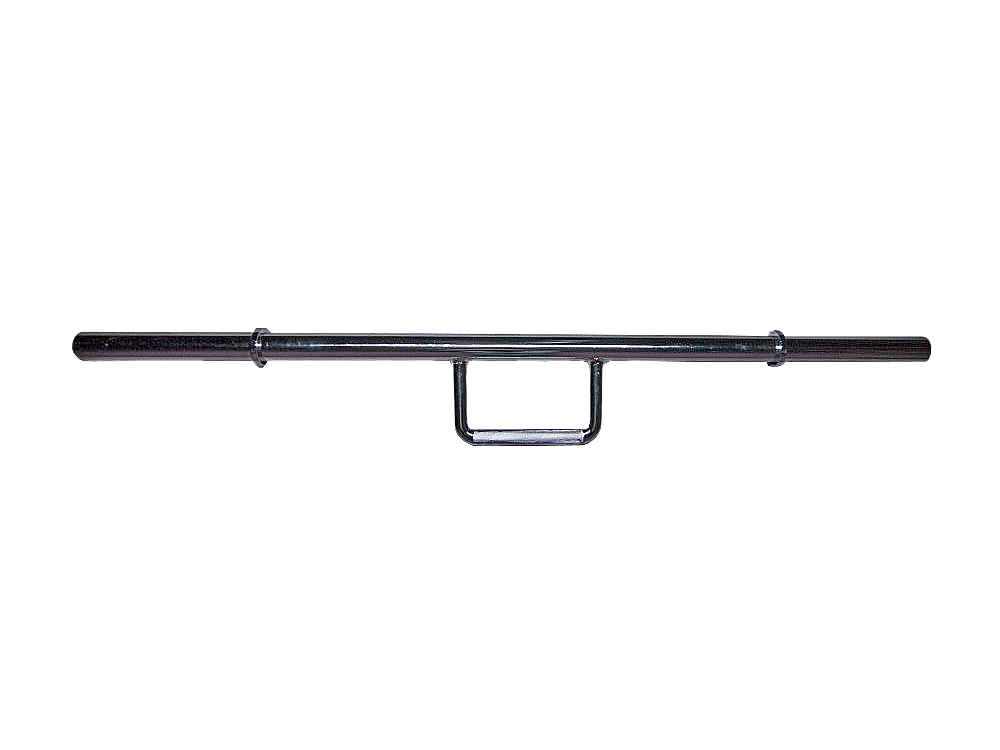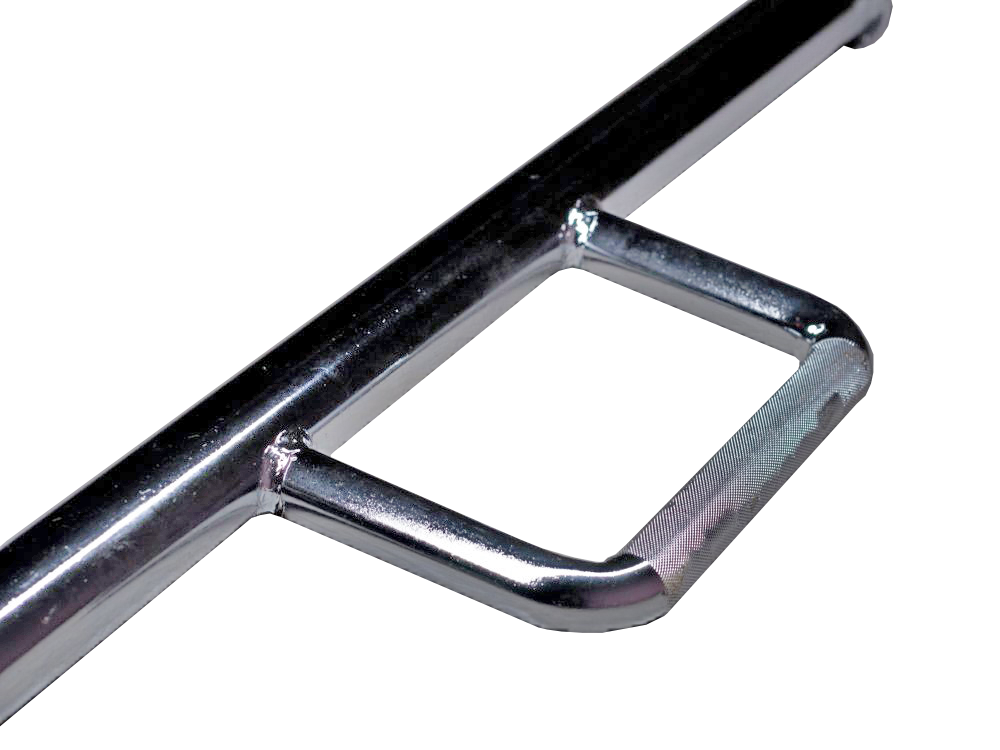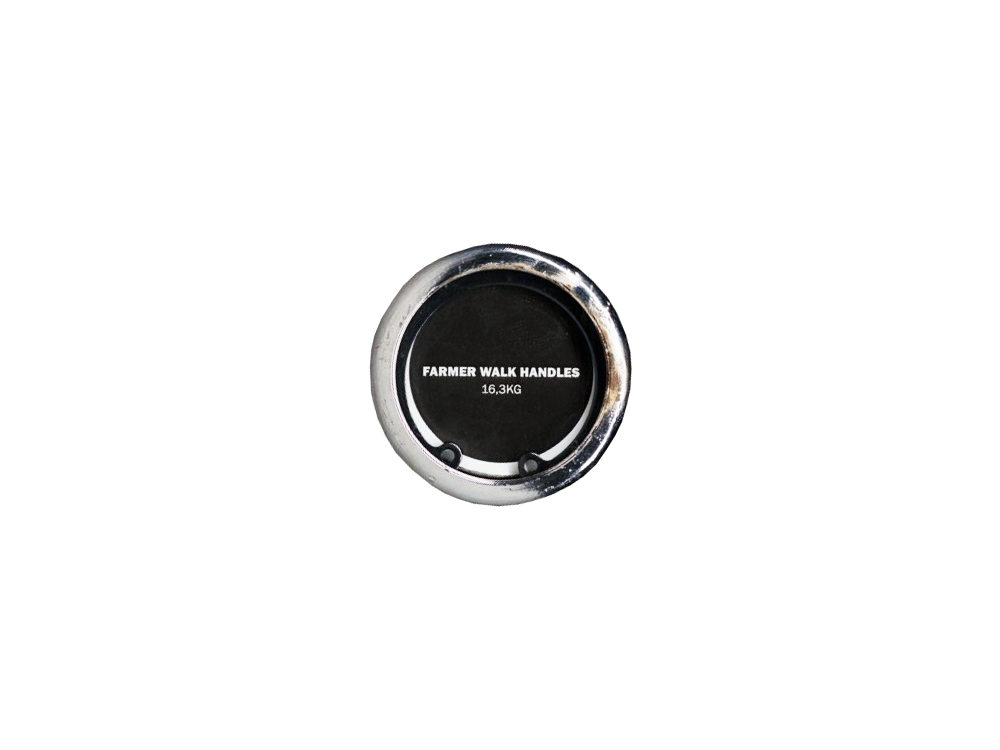 High quality steel
Thanks to the highest quality steel our FWH has the load capacity of 400 kg. Due to the width of the grip it is almost unreachable weight!
Grip-diameter 30 mm
The thickness of the grip is 30 mm so your grip is very strong, FWH never slips from your hands and you lift more weights.
Olympic diameter of sleeves
With 50 mm diameter you can load all standard Olympic plates. You do not have to buy any new or special plates for this type of diameter.
Set of TWO pieces
You do not need to be scared that we would send you only one piece. Our Farmers walk handles are sold IN PAIRS.
With our Farmers walk handles, you strengthen and activate all muscle groups
Benefits of Farmers walk handles: They are perfect training equipment for full-body training. Upper back, core, traps, strong grip, legs and more. Everything gets targetted. You have to keep your spine stabilized and upright. Therefore, you use the abdominal muscles and lower back in a way they are intended to be used.
Arms: if your muscles could speak, they would scream under the weight of FWH during your training!
Forearms: Your grip is very intense and therefore gets stronger.
Back and shoulders: All these muscles have to work together to keep your body in the right position and to stabilize the joints.
Abdomen (core): Farmers walk is an exercise which strengthens your abs without doing a specific abs exercises. Your core helps you to stabilize your position while walking. Contraction of your abs is necessary during the Farmers walk because it saves your lower back.
Legs: Because you are walking while training you easily train quadriceps, hamstrings, calves and pelvic muscles.
100% Satisfaction Guarantee
All goods can be returned FREE of charge within 30 days after purchase without giving reason. This means that we pick up the goods that you want to return at your place for free and return the money to your account within 3 days after returning the goods. You only need to write an email to info@stronggear.eu or call +420 777 670 947. The goods must be properly packed to avoid any damage during transportation and must be in the same condition as they were during packaging at our warehouse. We are not a rental. The guarantee is there for trying the equipment, not for its repeated use.
Parameters
| | |
| --- | --- |
| Length | 153 cm |
| Sleeves length | 39 cm |
| Length of grip | 9,14 cm |
| Bearings/bushings | Without bearing |
| Max load capacity | 400 kg |
| Bar use | Additional exercises, Strongman |
| Surface finish of sleeves | Polished chrome |
| Surface finish of grip part | Polished chrome |
| Sleeves diameter | 50 mm |
| Grip diameter | 30 mm |
| Center knurling | Without knurling |
| Bar type | Special |
| Weight | 16,3 kg - one piece FWH |
| Bar markings | - |