Competitive steel plates: 50 kg
Competitive steel plates: 50 kg
New
248 points to the loyalty system
---
Competitive steel plates 5, 10, 15, 20, 25, 50 kg are made of steel, mechanically calibrated with brass plugs, 50 mm sleeve hole and color coded. It is a perfect variation for powerlifting and other strength disciplines. More
Manufacturer: StrongGear Product code: P00166 Shipping and Payment
Competitive steel plates 5, 10, 15, 20, 25, 50 kg are made of steel, mechanically calibrated with brass plugs, 50 mm sleeve hole and color coded. It is a perfect variation for powerlifting and other strength disciplines. More
Manufacturer: StrongGear Product code: P00166 Shipping and Payment
Competitive powerlifting plates
Professional powerlifting plates are perfect for strength training. It has IPF (International Powerlifting Federation) diameters. You can prepare in your gym with them for competitions. The individual plates have been created for the most demanding training. They are resistant against hard impact and they are characterized by long life time.
Exact weight
The main advantage of our plates is exact calibration of the weight. Maximum possible variation is about + 0.1 % and - 0.05%. Each of our plates are strictly calibrated. We do not sell plates with greater deviation than ± 20g. You can be sure that you lift calibrated plates. On the smooth back side, we found calibration plugs. These plugs are made of brass and balance the whole plate.
Your gym, your kingdom
The steel surface is coated by powder paint. Each variant has its own color according to IPF a IWF. You will always know the weight of the plates. The diameter of central hole is 50 mm, so these plates are suitable for Olympic barbells. All our competitive plates are very thin. You put a lot of plates on barbell sleeves, so you do not have to worry about lifting heavy weight. On the front side is StrongGear logo enhancing the design of the plates.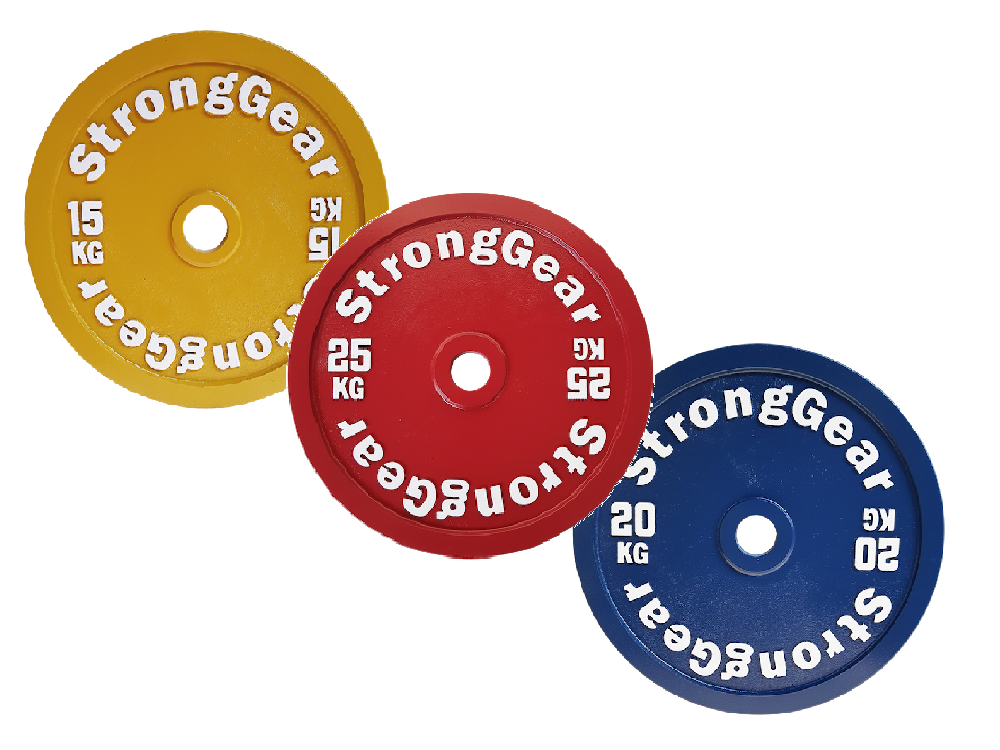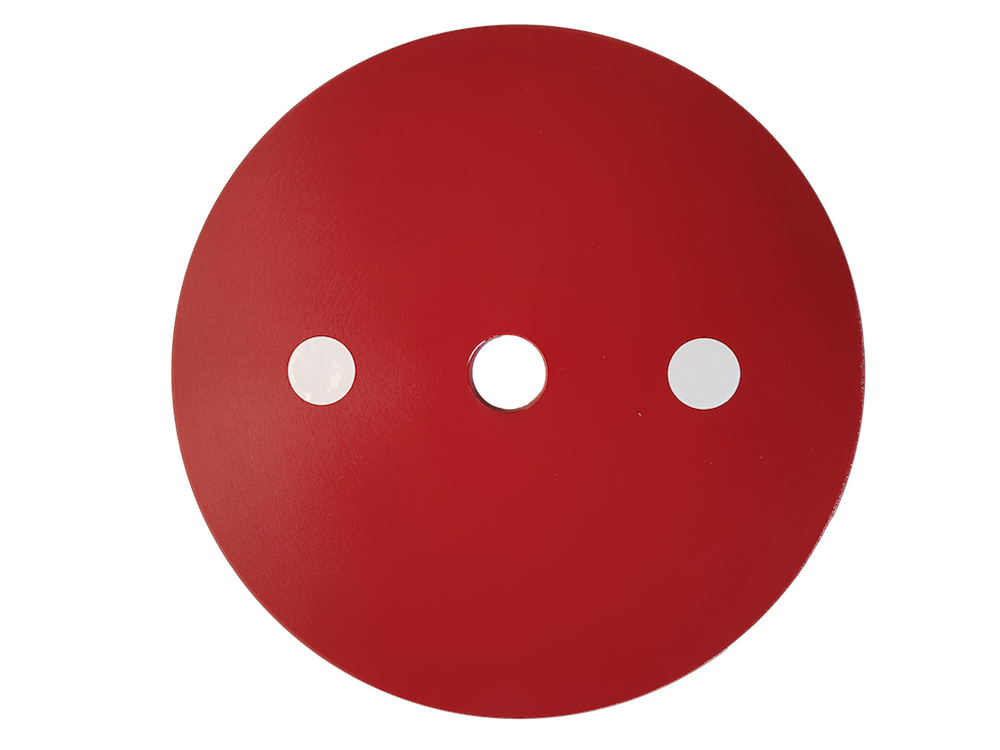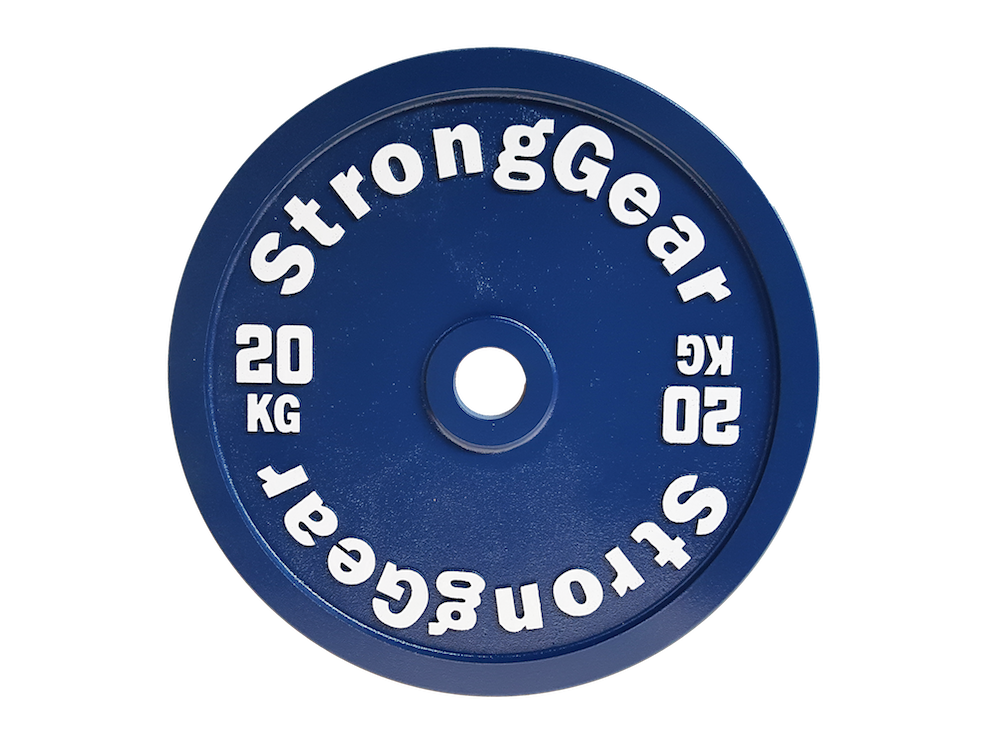 Mechanically calibrated
All our competition plates are mechanically calibrated to meet the strictest standards. You will get product of the highest quality.
Long life time
Every gym owner wants the best quality product which can stand hard handling. It was one of our conditions before producing. Are you ready for the biggest challenge?
Slim profile
The steel plates are made of one piece of metal. They are extremely durable with thin design.
Powerlifting plates
Our powerlifting plates are suitable for all competitors who need perfectly calibrated plates that meet IPF federation standards.
100% Satisfaction Guarantee
You can return for FREE all goods until 30 days without giving reasons. This means that goods, which you want to return, we pick from your place for free and return your money to your account in 3 days after returning the goods. You need only to write an email to info@stronggear.eu or call +420 777 670 947. The goods must be properly packed to avoid damage in transit and must not be damaged. We are not a rental. Guarantee is there for checking your arrival goods, not for its repeated use.
Parameters
| | |
| --- | --- |
| Colour | Black |
| The price information | The price includes one piece of plate. |
| Material | Steel |
| Mechanically calibrated | Yes |
| Resistance surface | Yes |
| Plate diameter | 50 kg - 45 cm |
| Hole diameter | Olympic 50 mm (50,4 mm) |
| Plate Width | 50 kg - 43 mm |
| Plate type | To compete, Powerlifting |
| Weight | 50 kg |