Bumper Ball 2.0
- Weight: 4 kg
Bumper Ball 2.0
- Weight: 4 kg
64 points to the loyalty system
---
The Bumper Ball 2.0 is a unique and durable rubber ball with the diameter of 35 cm. One ball, unmatched variety of exercises. More
Manufacturer: StrongGear Product code: P00061-2 Shipping and Payment
The Bumper Ball 2.0 is a unique and durable rubber ball with the diameter of 35 cm. One ball, unmatched variety of exercises. More
Manufacturer: StrongGear Product code: P00061-2 Shipping and Payment
Popular ball in a new coat with better parameters than others
What do you remember from primary school? Is it a leather medecine ball? Of course, everybody hates it because we had to do push ups, squats and throws. Since that time it has changed a lot. The leather medicine balls have been changed for rubber ones. They look great and they are also virtually indestructible. This material is pleasant to touch and more practical. The medicine balls have become very popular among sportsmen, physiotherapists, coaches and teachers.
Introducing the StrongGear Bumper ball
Bumper ball - as its name suggests is a ball that was made for extreme workouts at the gym. It is fully made of rubber and has no filling. It means the rubber cover is much thicker to meet the required weight and also it makes it extra durable as well! Ordinary medicine balls have a cover made of rubber or leather and are filled with sand or sand wool. Sooner or later the cover will be damaged and the sand will start to fall out of the ball. You end up with trying to repair the ball over and over again until you give up because the sand will be all over the place.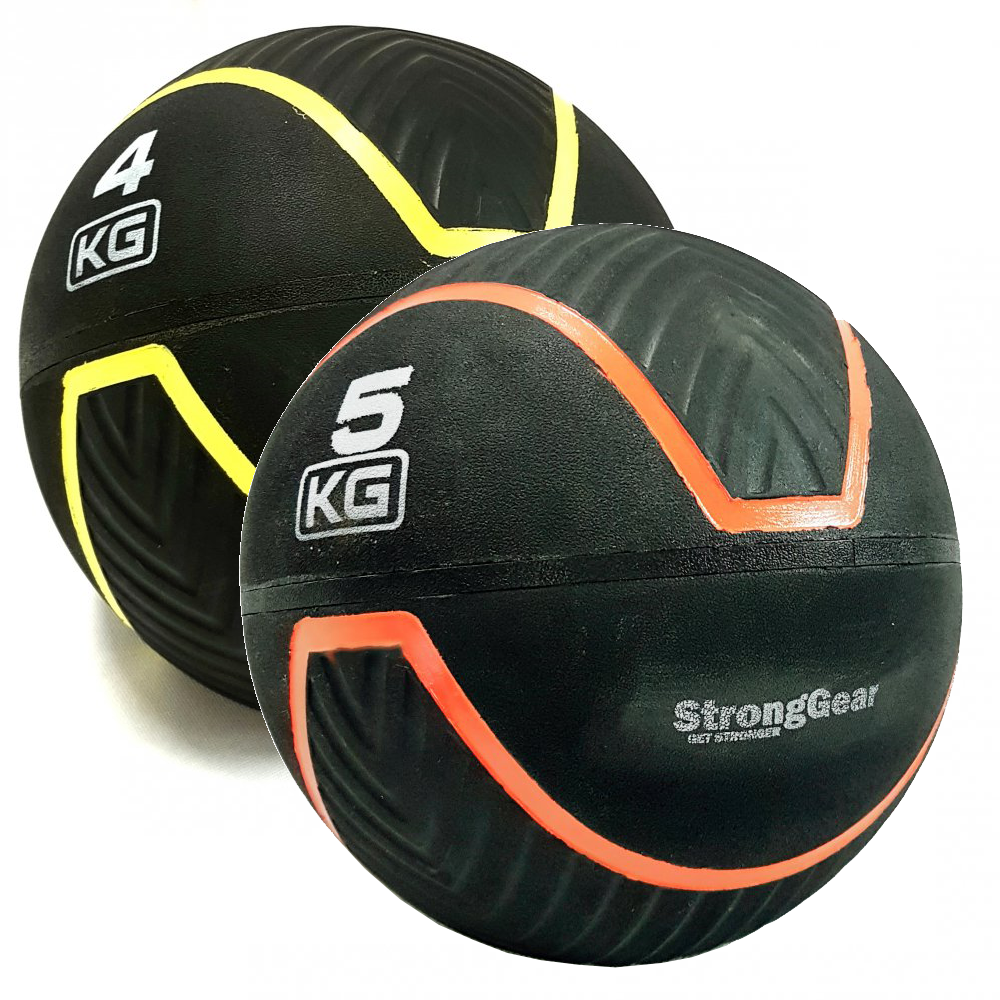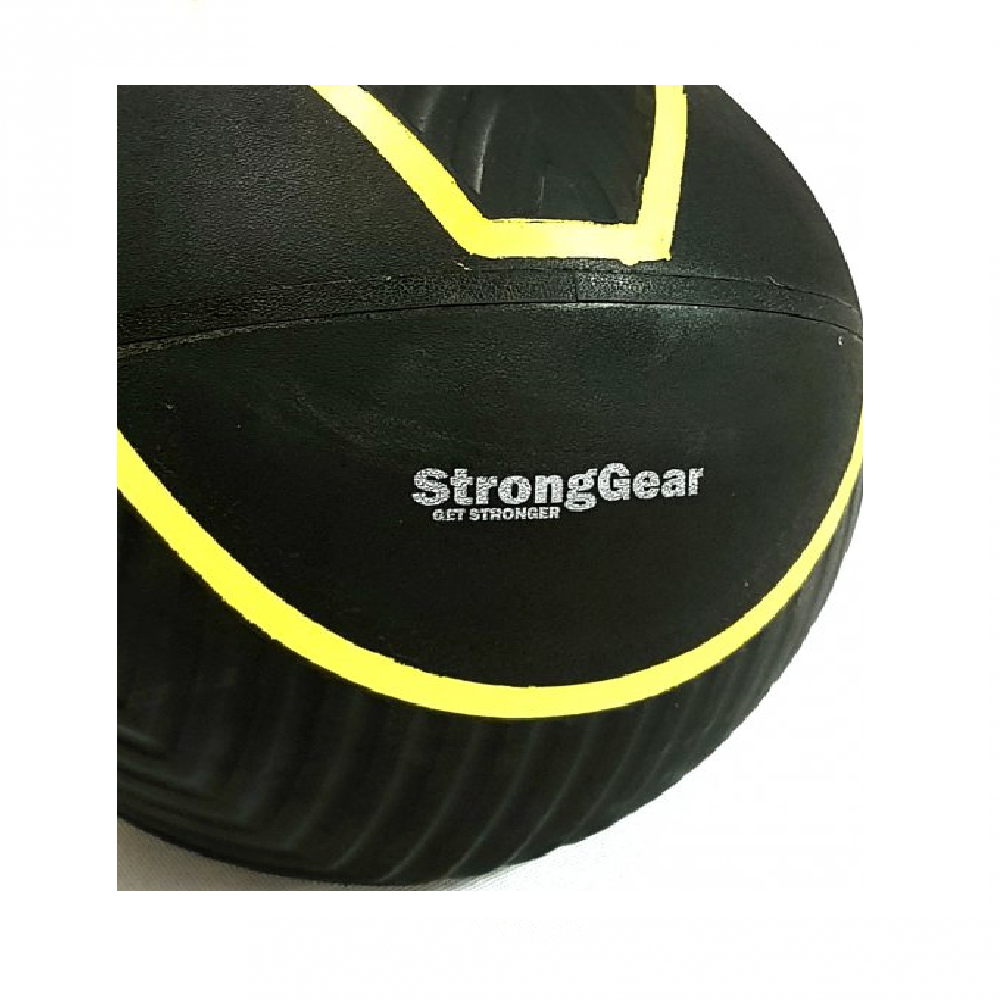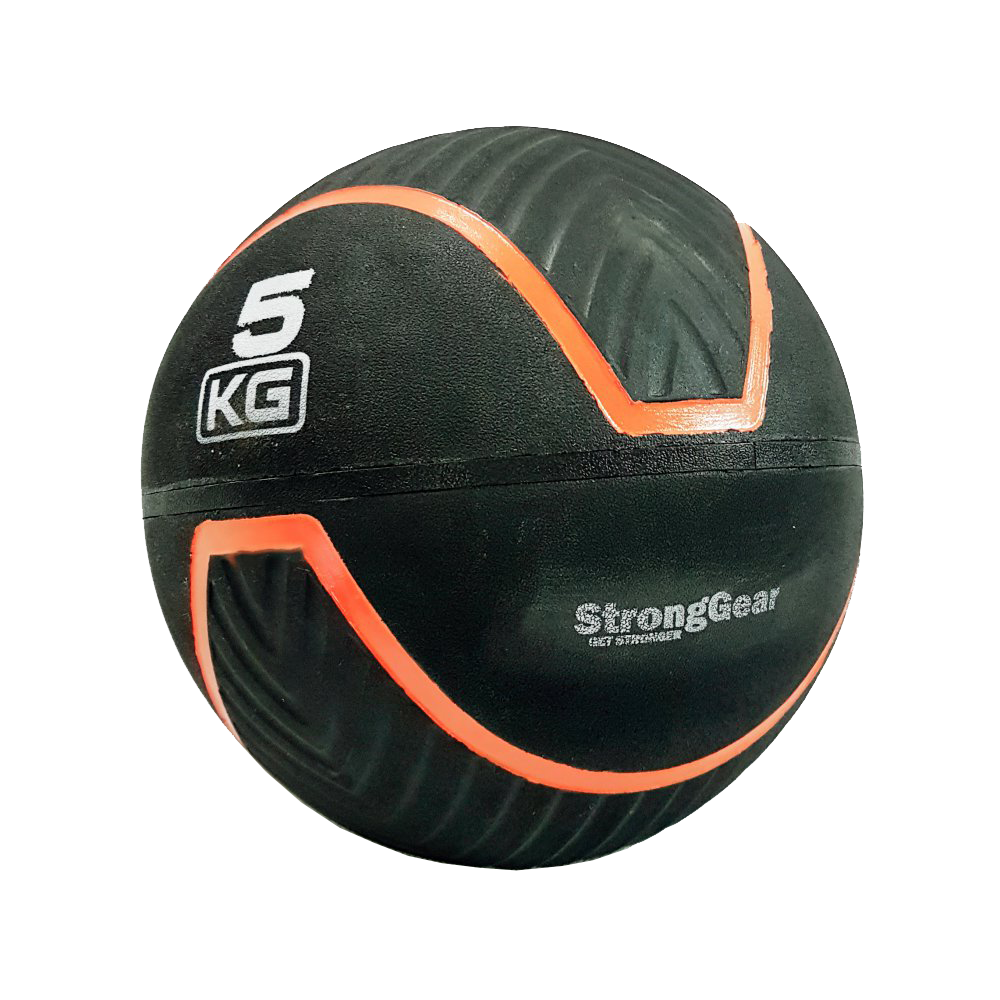 Benefits of using the Bumper ball
Try to forget about school training and train with one of the most popular fitness tools that will help you strengthen the whole body. You can train anytime and anywhere, at home, in the gym or outside. It is suitable for functional, athletic and strength training. You can improve your speed, strength, endurance, flexibility and mobility. There are many variants of exercises that you can do.
Wide range of usage
It is great for dynamic throws against the wall or with a partner. It can be used as a slam ball, wallball or as any universal medicine ball. And it is also suitable for extreme throws.
It bounces back
Bumper balls are great for fast wall or target shots. Because they slightly bounce from the wall/target back to you, your throws will become faster. If you need to gain time during your WoDs, bumper balls are an ideal choice.
Better dynamics of the flight
Technique is slightly different as bumper balls are faster than wall balls. So just as you had to learn the technique with wall balls you will have to get used to bumber balls.
The same dimensions of all balls
Each Bumper ball has the diameter of 35 cm. The lightest one as well as the heaviest one. So, none of them is too big or too small.
100% Satisfaction Guarantee
All goods can be returned FREE of charge within 30 days after purchase without giving reason. This means that we pick up the goods that you want to return at your place for free and return the money to your account within 3 days after returning the goods. You only need to write an email to info@stronggear.eu or call +420 777 670 947. The goods must be properly packed to avoid any damage during transportation and must be in the same condition as they were during packaging at our warehouse. We are not a rental. The guarantee is there for trying the equipment, not for its repeated use.
Parameters
| | |
| --- | --- |
| Colour | 3 kg - pink, 4 kg - yellow, 5 kg - orange, 9 kg - purple, 12 kg - blue, 15 kg - green |
| Material | Special rubber |
| Non-slip surface | Yes |
| Diameter | 35 cm |
| Weight | 3 kg, 4 kg, 5 kg, 6 kg, 9 kg, 12 kg, 15 kg |
Alternative products (3)
In stock
from
12,50 €
from
10,50 €
excl. VAT
In stock
from
27,90 €
from
23,45 €
excl. VAT
In stock
from
109 €
from
91,60 €
excl. VAT