Aluminium speed rope - ergonomic handle
- Colour: Red
Aluminium speed rope - ergonomic handle
- Colour: Red
SALE -41%
9 points to the loyalty system
---
High quality aluminium rope with ball bearings and adjustable cable will become an essential part of your training. More
Manufacturer: StrongGear Product code: P00174-1 Shipping and Payment
Original price 15,90 €. Save 41% (6,50 €) 9,40 € incl. VAT
High quality aluminium rope with ball bearings and adjustable cable will become an essential part of your training. More
Manufacturer: StrongGear Product code: P00174-1 Shipping and Payment
For your maximal effective aerobic workout
Are you looking for an exercise tool helping to burn hundreds of calories in a short time? Or you want to improve your HIIT training? You can find it on the ground of the gym, it's a speed rope!
But we came up with a new, improved, rope. If you have trouble with double-unders or criss cross, you probably have a wrong rope. Quality ball bearings and steel thin cable make your goals realistic. In addition, aluminium handles are more durable than plastic ones and in combination with fine knurling you have a solid and comfortable grip. Our new speed rope can help you get perfectly shaped figure without fat and your muscles, bones and tendons will be stronger.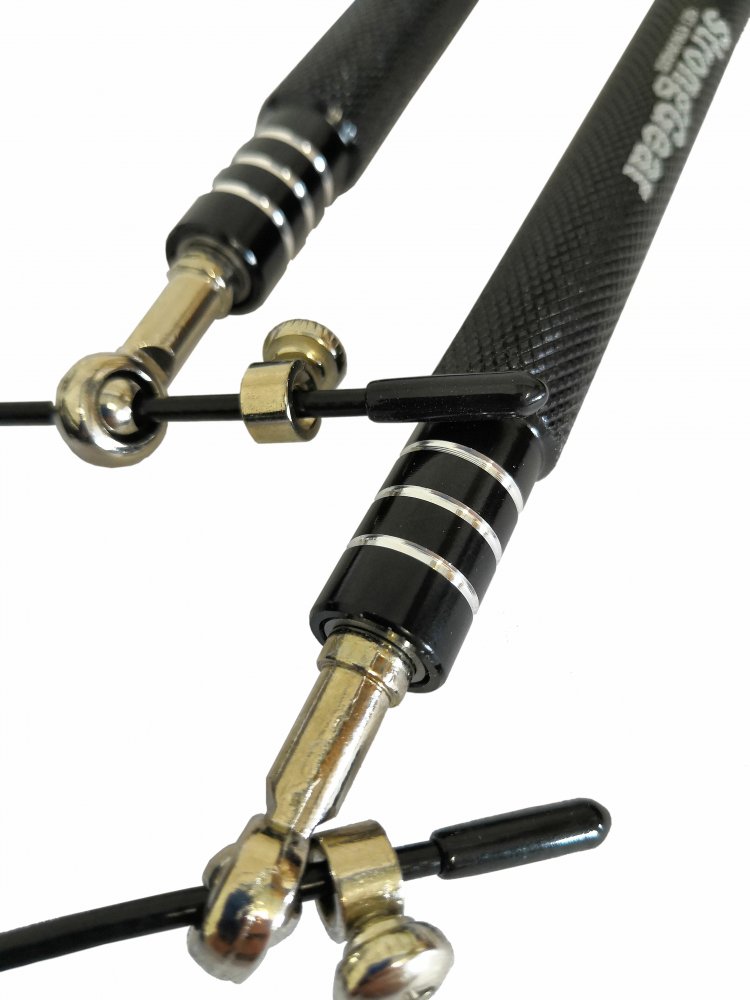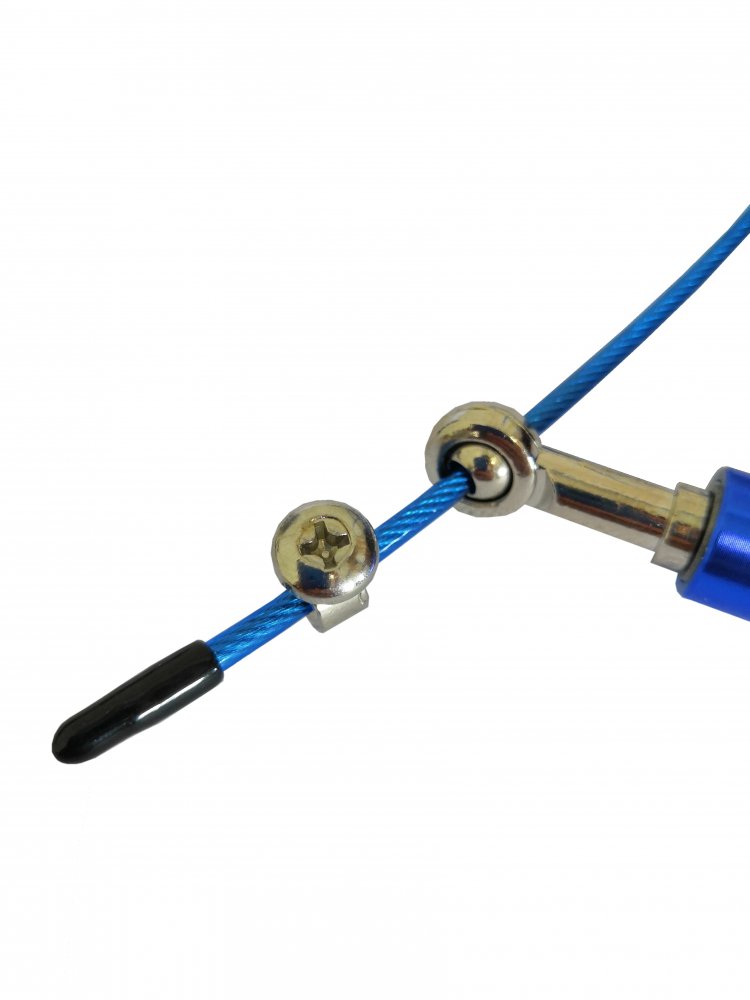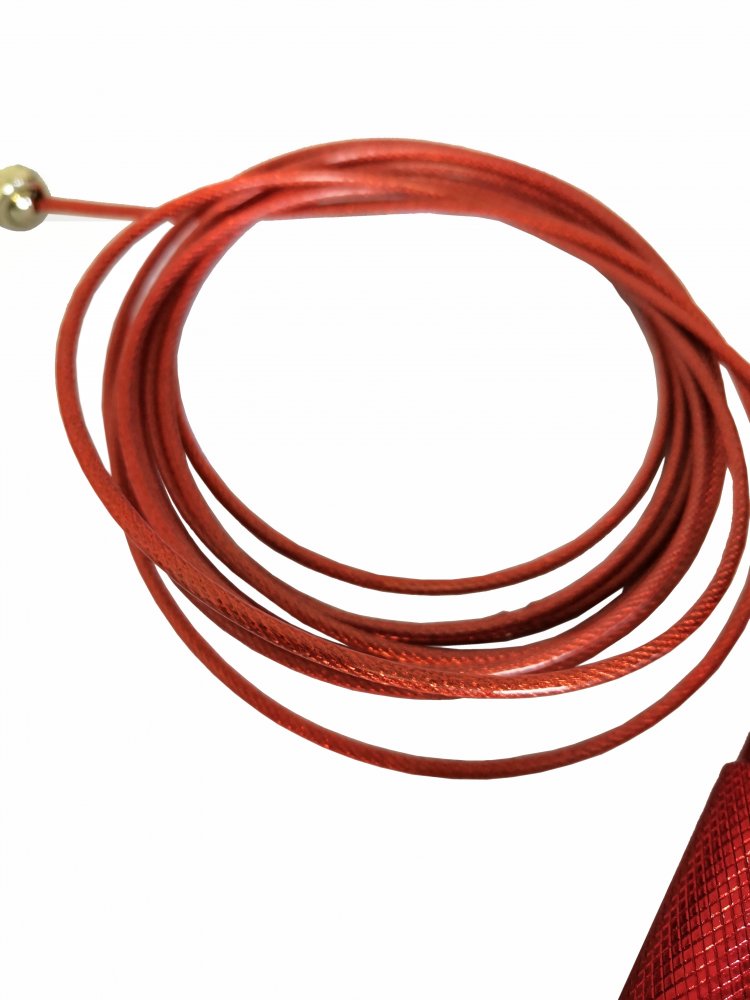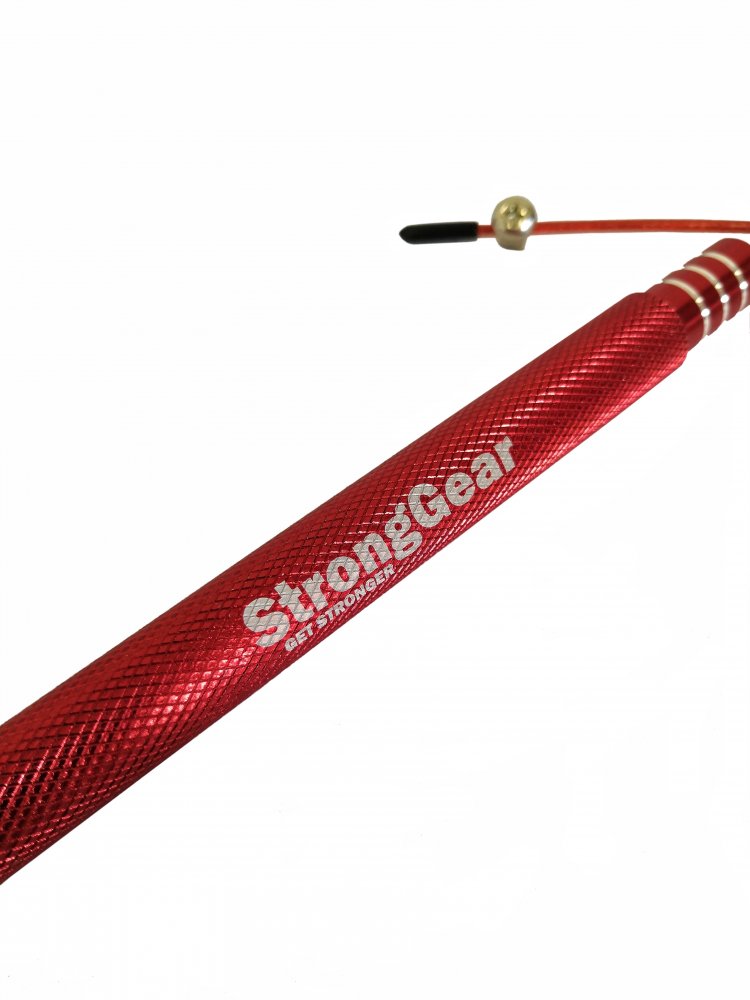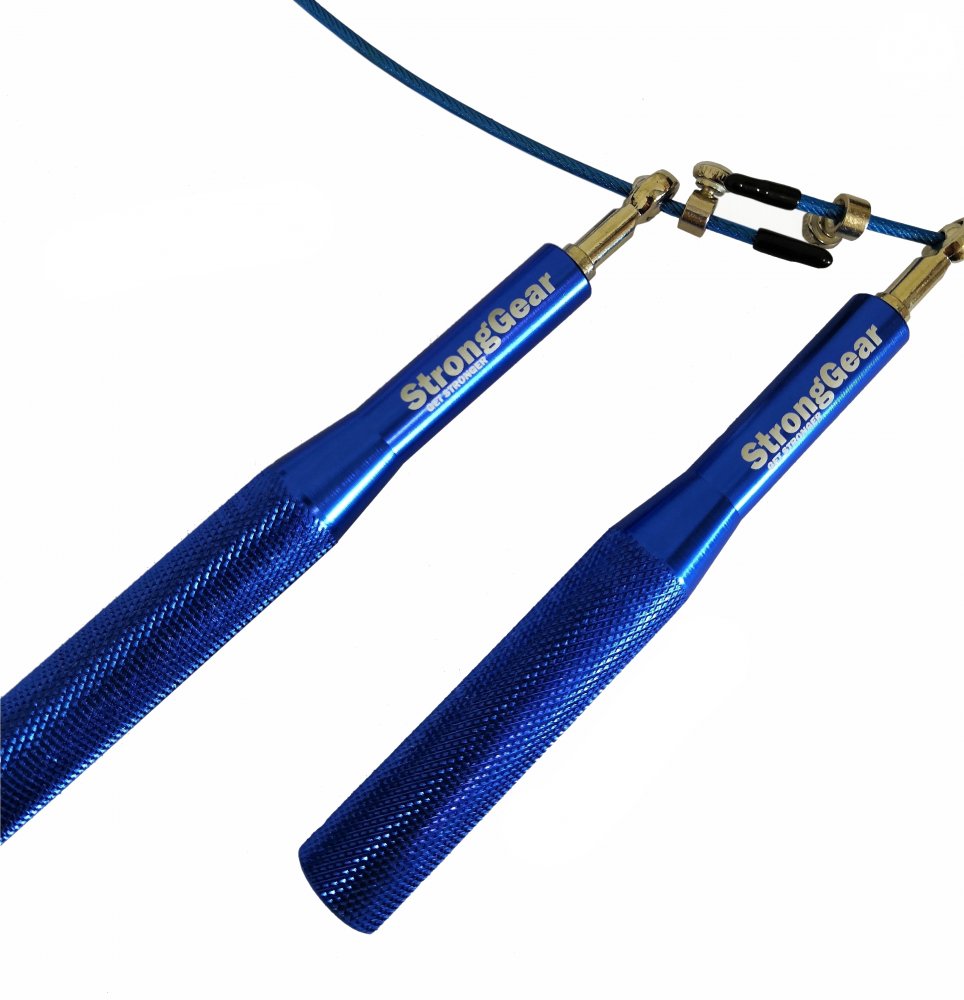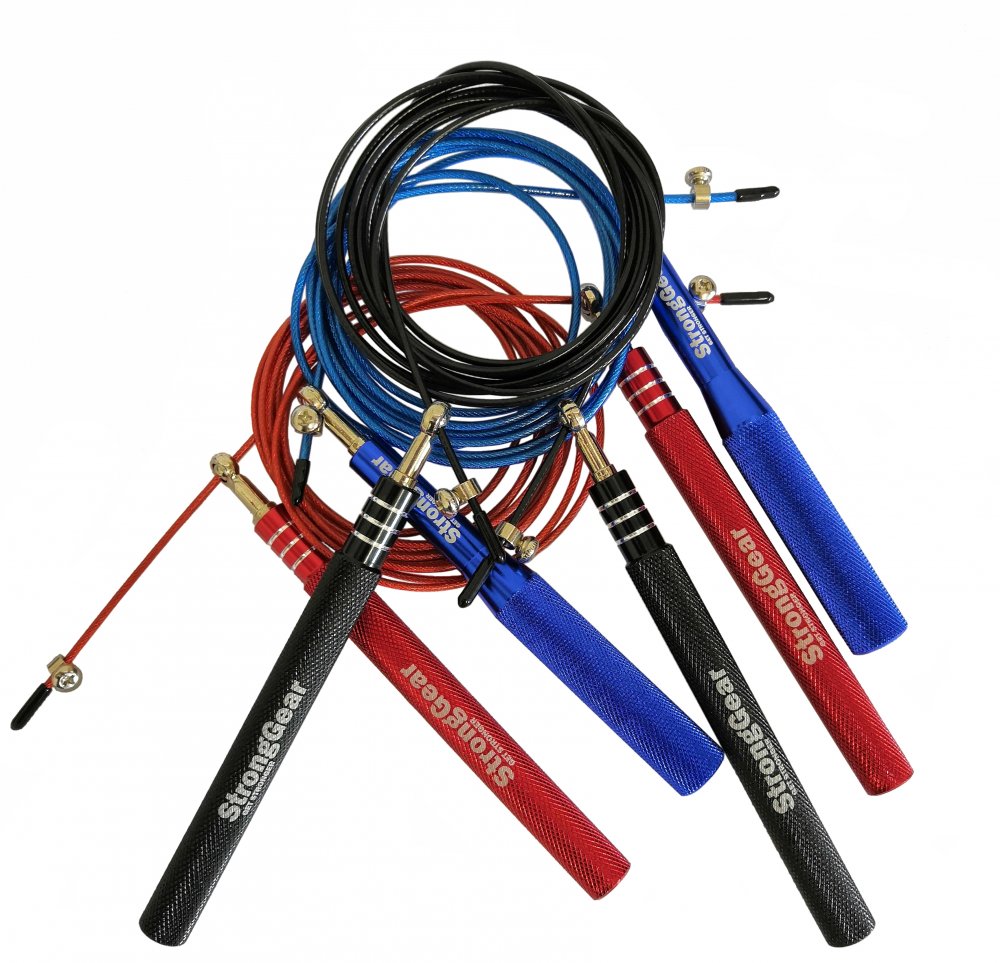 The benefits of rope jumping
It is scientifically proven that jump rope training is extremly effective in burning kilocalories (kcal). You burn more kcal than doing another sport activity for the same amount of time, for example: swimming, running, skating or playing tennis or football. 10 min HIIT training with rope is equal to 30 min of running, and moreover it's much more fun!
Equal strains whole body
Incerases physical fitness
Helps shape body and burn fat
Train everywhere and everytime
Improves stability
Awsome price
Great durability
Easy to storage
100% Satisfaction Guarantee
All goods can be returned FREE of charge within 30 days after purchase without giving reason. This means that we pick up the goods that you want to return at your place for free and return the money to your account within 3 days after returning the goods. You only need to write an email to info@stronggear.eu or call +420 777 670 947. The goods must be properly packed to avoid any damage during transportation and must be in the same condition as they were during packaging at our warehouse. We are not a rental. The guarantee is there for trying the equipment, not for its repeated use.
Parameters
| | |
| --- | --- |
| Colour | Red, Blue |
| Handle lenght | 14 cm |
| Length of steel rope | 3 m |
| Length of grip | 9 cm |
| Cable diameter | 3 mm |
| Grip diameter | 18 mm |
Alternative products (3)
In stock
9,99 €
15,90 €
8,39 €
excl. VAT
3 or less in Stock
from
528 €
738 €
from
443,70 €
excl. VAT