Ausverkauf -23%
169 Punkte für das Treusystem
---
The special 20 kg steel barbell. Thicker bar is designed for bench-press. It is truly unique and unbeatable. With load capacity of 550 kg, bronze cases, optimal knurling depth and a 30 mm diameter will bring a new impulse to your workout. Mehr
Hersteller: StrongGear Produktkode: P00077 Versand und Zahlung
Ursprünglicher Preis 219 €. Bezahlen 23% (50 €) 169 € mit MwSt.
The special 20 kg steel barbell. Thicker bar is designed for bench-press. It is truly unique and unbeatable. With load capacity of 550 kg, bronze cases, optimal knurling depth and a 30 mm diameter will bring a new impulse to your workout. Mehr
Hersteller: StrongGear Produktkode: P00077 Versand und Zahlung
Build muscular chest!
Probably the most popular exercise in all gyms and fitness centers is bench-press. It is a basic exercise for the strengthening of chest and arm muscles. There is a lot of variants and alternatives but the best one is on the flat bench. It is well-known and very effective exercise. For this reason, it became a part of powerlifting competitions. Powerlifting consist of three strength exercise: bench-press, squat, deadlift. Some powerlifters even compete only in bench press. For the best training results, you need to choose the right barbell. Try our StrongGear Thicker Bar and be the best lifter in your gym.
A perfect barbell for better performance!
The Thicker Bar, sometimes called as the benchpress bar, is characterized by perfect straight and minimal bending. It has slightly bigger diameter of grips than conventional olympic barbell approved for competitions in the IPF and IWF federation. The minimal bending in connection with optimal grip diameter creates an ideal condition for strong grip so you lift heavy weights. Our special barbell Thicker bar has come with unrivalled grip pattern and comfort in every repetition. The top craftmanship is reflected not only in choice of materials, process, but also in the production process. The StrongGear Thicker bar is made of high-quality steel. The surface of the barbell is coated by chromium for a good reason. The recommended maximum load capacity is 550 kg. Deep and aggressive knurling allows to you strong but comfortable grip. The sleeves are made of one piece of steel and contain bronze cases. The main advantage of sleeves is their extra length. You can put on it a lot of plates.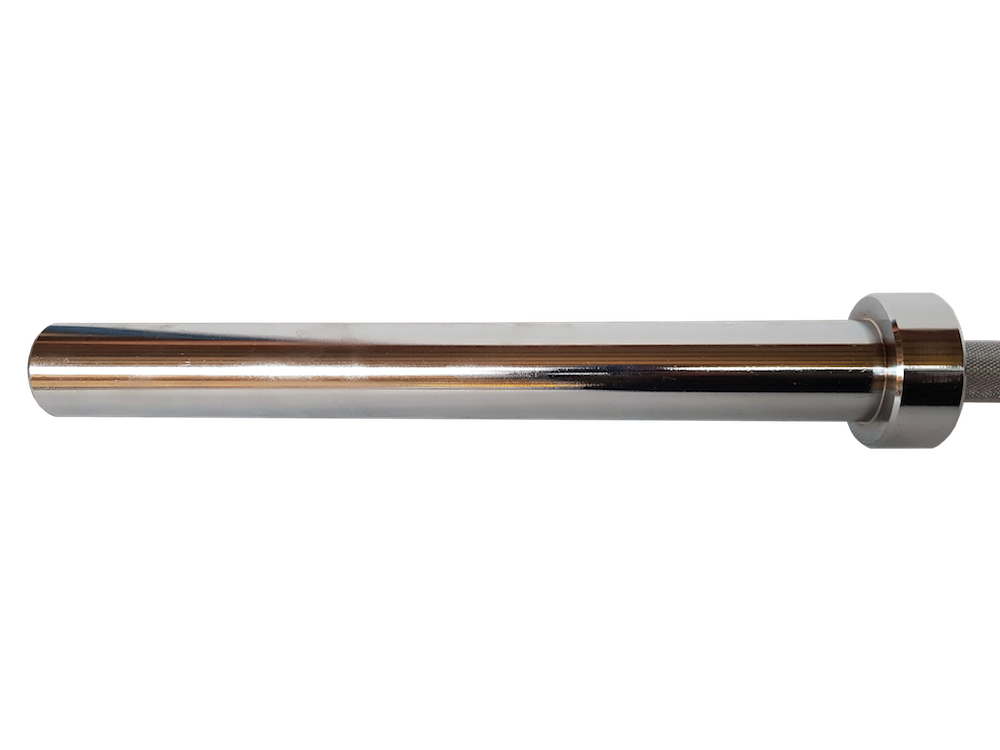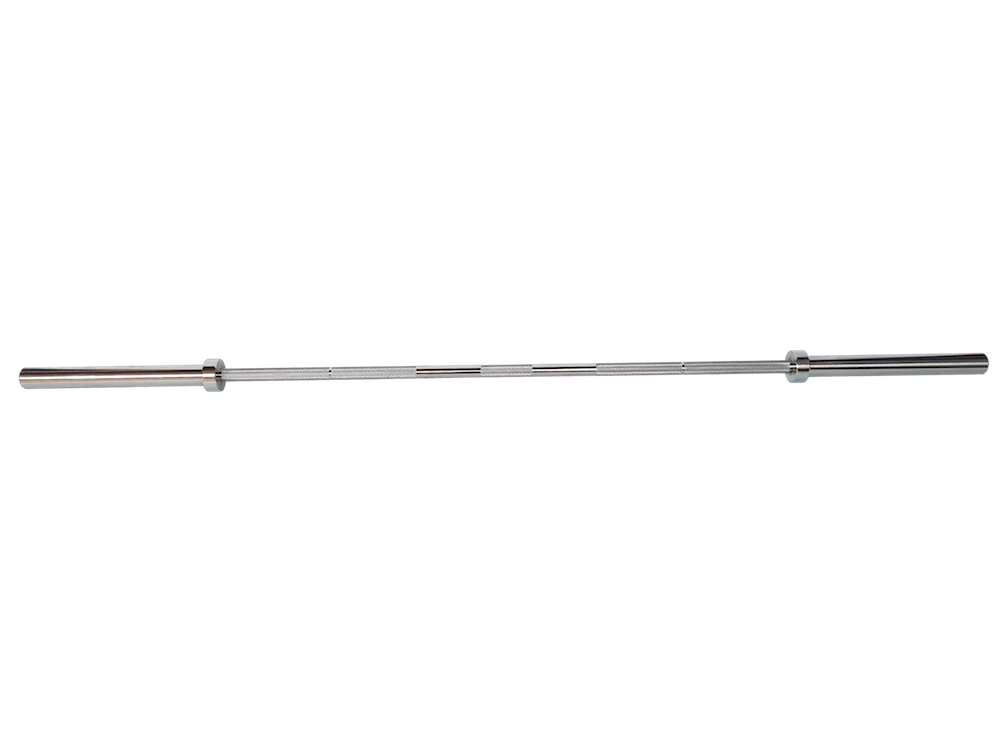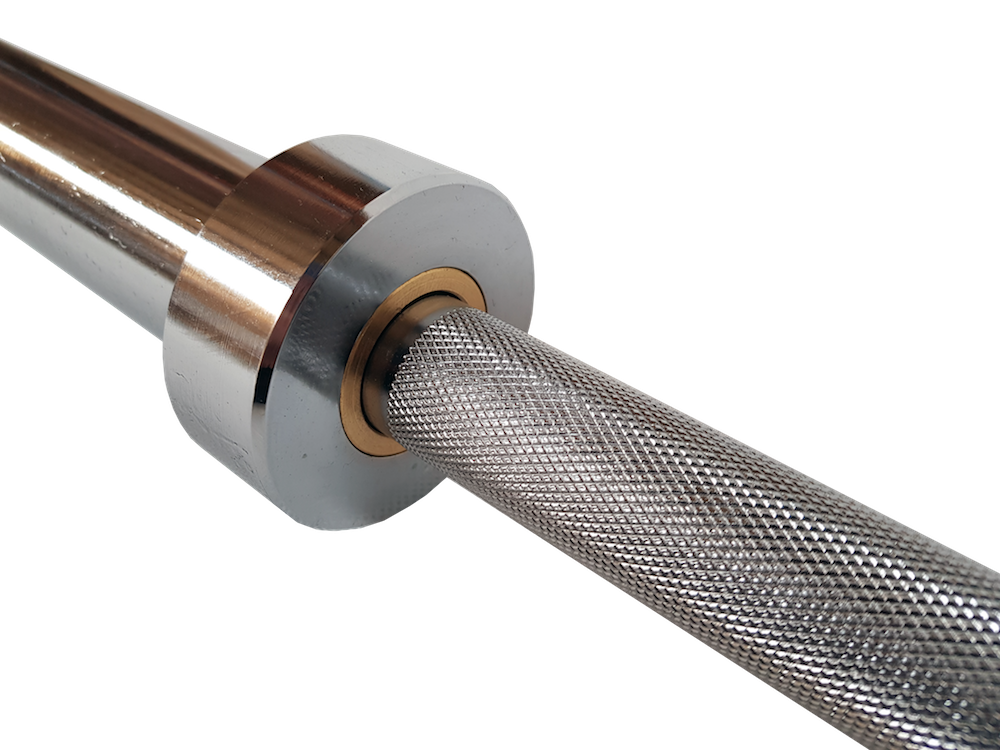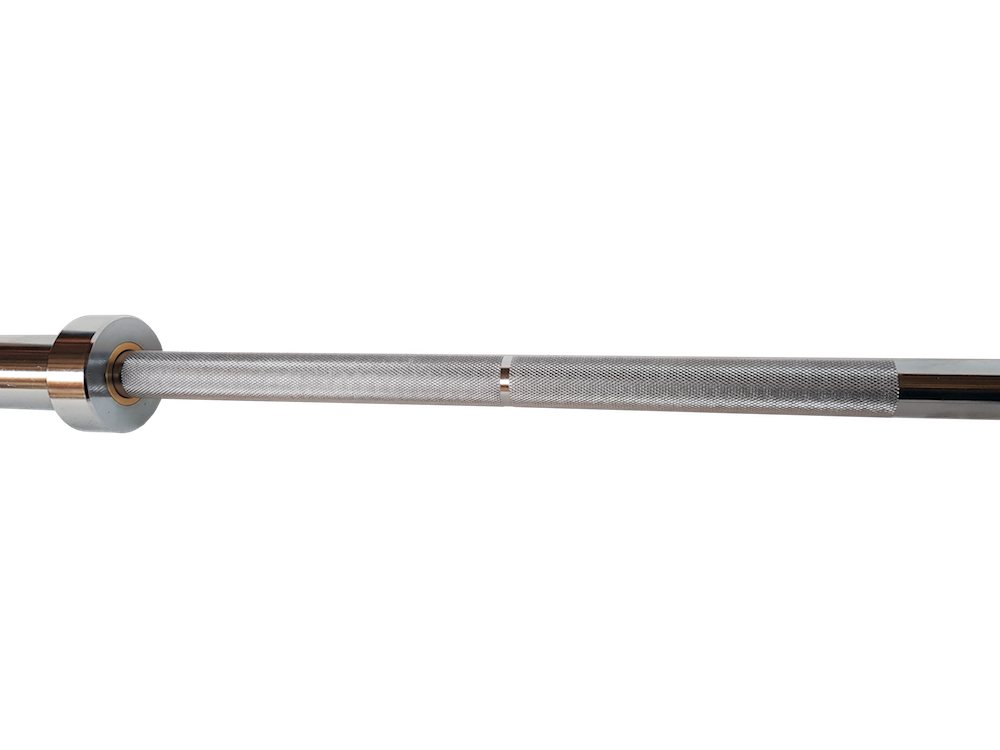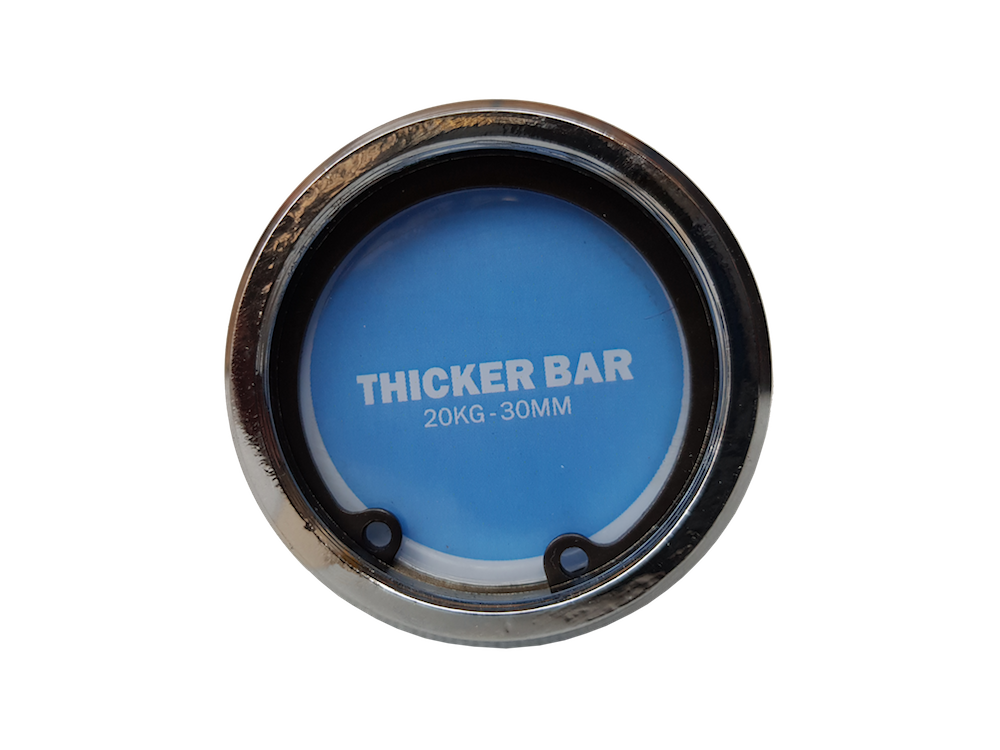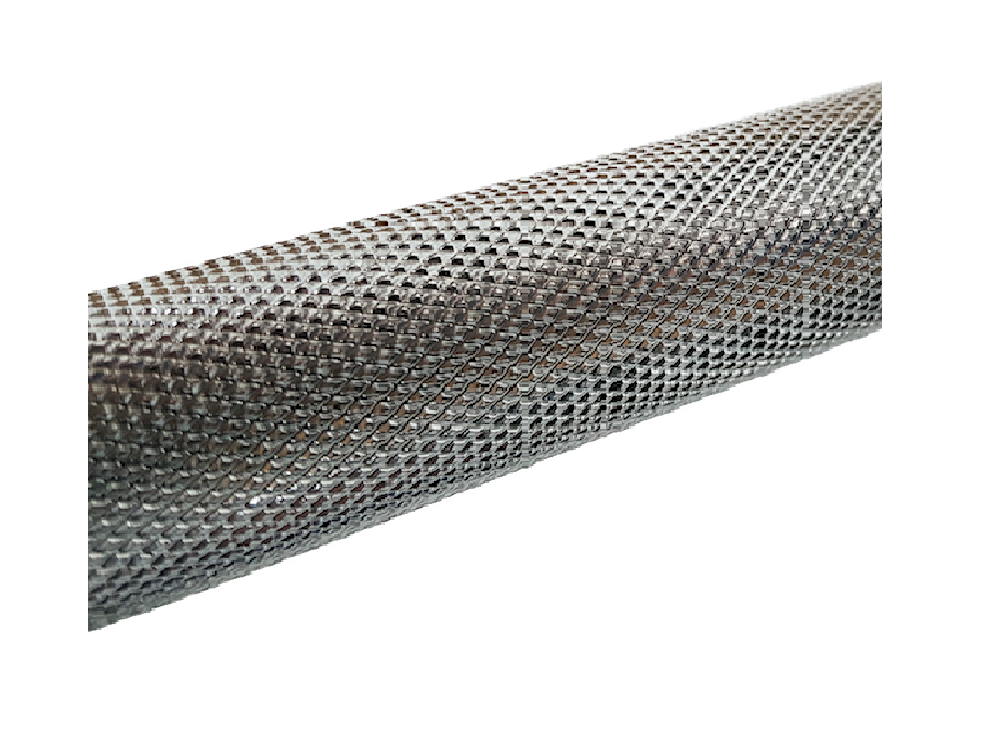 Our strongest steel
The bar is made of high quality steel. The bar also springs only a little so it will not swing while you do heavy squats. Also, you do not need to worry about bending the bar.
Extreme load capacity
We properly tested all of our barbells so you do not have to worry about anything. You can lift up to 550 kg!
Perfectly balanced
Weight balance is a guarantee of a very good manufacture. Our product is perfectly balanced so you get the barbell with exact weight.
Center knurling
Center knurling will always make orientation easier on the barbell. You simply know where the center is.
100% Satisfaction Guarantee
You can return for FREE all goods until 30 days without giving reason. This means that we pick up the goods that you want to return at your place for free and return the money to your account within 3 days after returning the goods. You need only to write an email to info@stronggear.eu or call +420 777 670 947. The goods must be properly packed to avoid any damage during transportation and must in the same condition. We are not a rental. The guarantee is there for trying the equipment, not for its repeated use.
Parameter
| | |
| --- | --- |
| Länge | 220 cm |
| Sleevelänge | 41,5 cm |
| Grifflänge | 131 cm |
| Lagern | Bronzebuchsen |
| Max Tragkraft | 550 kg |
| Anwendung | Technik-Einübung, Bench press |
| Sleeveoberflächenfinish | Hartchrom |
| Griffoberflächenfinish | Hartchrom |
| Sleevediameter | 50 mm |
| Griff Diameter | 30 mm |
| Zentral Rändeln | Tief |
| Hantelstangetyp | Special |
| Gewicht | 20 kg |
| Knurling at gripping part | Yes - deep knurling |
Alternative Produkte (3)


Auf Lager
204 €
171,43 €
ohne MwSt.


Auf Lager
199 €
167,23 €
ohne MwSt.


Auf Lager
179 €
150,42 €
ohne MwSt.