Taktische Gewichtsweste StrongGear - schwarz
- Gewicht der Stahlplatten: 2x 3,9 kg
Taktische Gewichtsweste StrongGear - schwarz
- Gewicht der Stahlplatten: 2x 3,9 kg
Neu
94 Punkte für das Treusystem
---
The Tactical Weight Vest is the ideal fitness accessory for more effective training increasing your physical strength and endurance. The weight of the vest without weights is 1.5 kg. Equipped with mesh and comfortable padding. It adapts perfectly to your body and has number of quality components. Mehr
Hersteller: StrongGear Produktkode: P00383-1 Versand und Zahlung
The Tactical Weight Vest is the ideal fitness accessory for more effective training increasing your physical strength and endurance. The weight of the vest without weights is 1.5 kg. Equipped with mesh and comfortable padding. It adapts perfectly to your body and has number of quality components. Mehr
Hersteller: StrongGear Produktkode: P00383-1 Versand und Zahlung
Increase your physical strength and stamina
The universal weight vest is a fitness accessory that will make your workouts much more effective and intense than before. You can really practice with it anywhere and anything. For example, you can use it to run, push-up, exercise on a climbing wall, box, jump rope, strengthen with dumbbells, etc. In the production of this vest, extra durable nylon was used, which protects the vest from damage. This makes it a very popular exercise aid, both among strength training individuals and endurance athletes. She has become so popular that she regularly appears at the Crossfit Games. The load in the vest is distributed so that it acts evenly.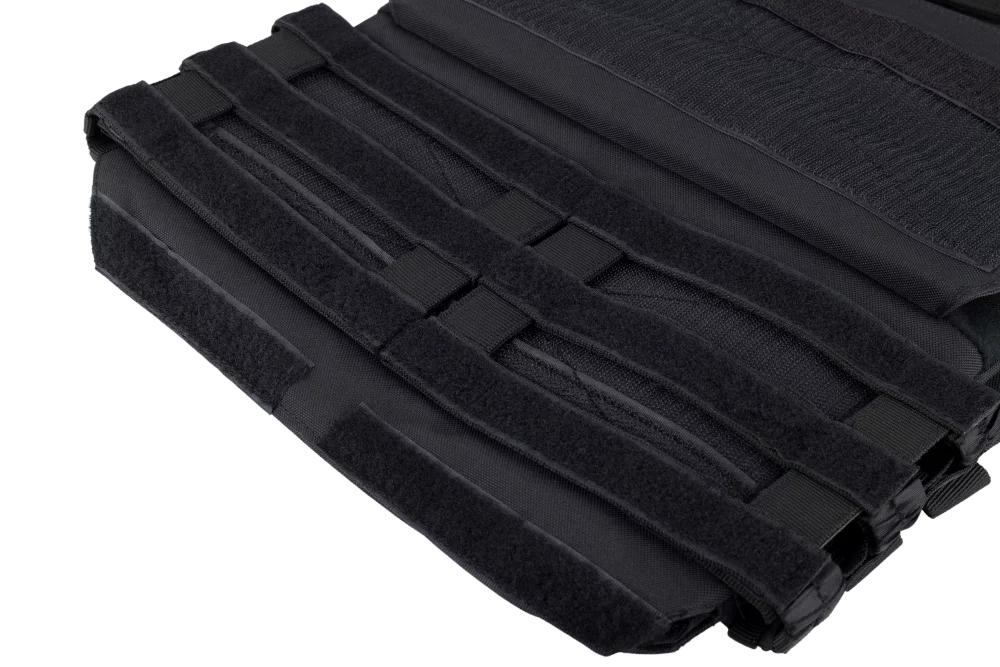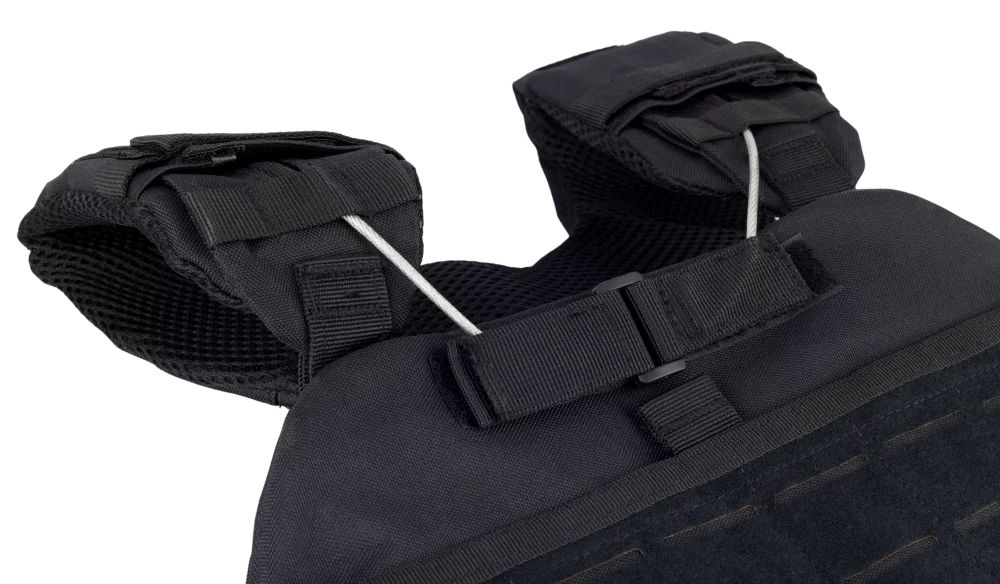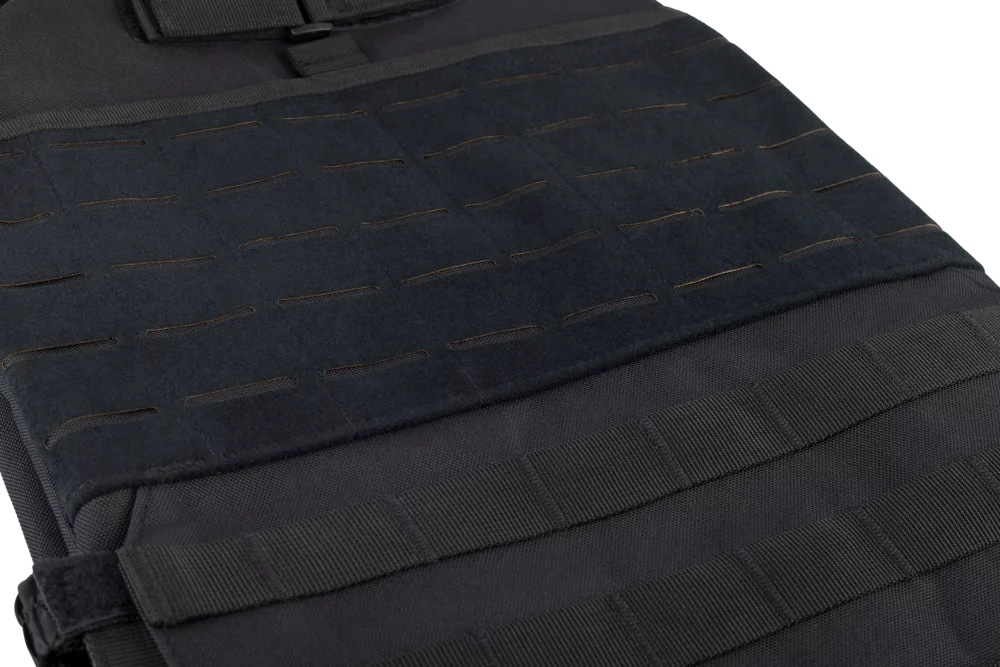 Lose weight faster
The added resistance of a weight vest will increase the intensity of your training and speed up fat burning.
Increase your power
Your muscles will respond to increased resistance by increasing muscle mass and increasing muscle strength. It will help you achieve better results.
Improve your speed and reactivity
Try including explosive exercises and maybe sprints with a weight vest in your training. Increase your performance with a weight vest and push your personal best. 
The main advantages of the Tactical weight vest:
made of high quality nylon
you will increase strength and endurance

maximum versatility - with the vest you can exercise anywhere and with anything

popular for Crossfit or MURPH WOD training
mesh padding for training comfort
set of removable steel plates
can be hand washed in cold water (no steel plates)
countless velcro for patches
evenly distributed load
100% training satisfaction
100% Satisfaction Guarantee
You can return for FREE all goods until 30 days without giving reason. This means that we pick up the goods that you want to return at your place for free and return the money to your account within 3 days after returning the goods. You need only to write an email to info@stronggear.eu or call +420 777 670 947. The goods must be properly packed to avoid any damage during transportation and must in the same condition. We are not a rental. The guarantee is there for trying the equipment, not for its repeated use.
Parameter
| | |
| --- | --- |
| Material | Nylon |
| Gewicht | 1,5 kg (ohne Stahlplatten) |
Alternative Produkte (3)
Schnelle Informationen
Neu


Letztes auf Lager
von
94 €
von
78,99 €
ohne MwSt.


Auf Lager
32,40 €
27,23 €
ohne MwSt.


Letztes auf Lager
von
28,90 €
von
24,29 €
ohne MwSt.