199 Punkte für das Treusystem
---
With the Swiss bar, you can build muscular arms. Besides being used for bench press, the bar is ideal for .. Mehr
Hersteller: StrongGear Produktkode: P00011 Versand und Zahlung
With the Swiss bar, you can build muscular arms. Besides being used for bench press, the bar is ideal for .. Mehr
Hersteller: StrongGear Produktkode: P00011 Versand und Zahlung
Introducing the StrongGear Swiss Bar
With our Swiss Bar you can build massive arms. In addition to the bench-press the bar is also ideal for hammer lifts thanks to which you can build strong biceps and forearms as well as massive triceps. Thanks to the neutral grip it relieves your elbow- and shoulder-pain during difficult training. Many lifters are unable to train with classic bars and at that moment our Swiss bar is on its turn. Thanks to it they can practice bench press and overhead press.
Made of quality material, NO hollow tubes
Our Swiss bar is essentially different from most bars. Most of the bars are made of hollow tubes. For this reason, they are NOT built to take heavy load. But our Bar is made of quality rod material which guarantees long-lasting resistance even if loaded at its maximum. You find out that the bar is actually made of rods and not just hollow tubes when you grab it for the first time.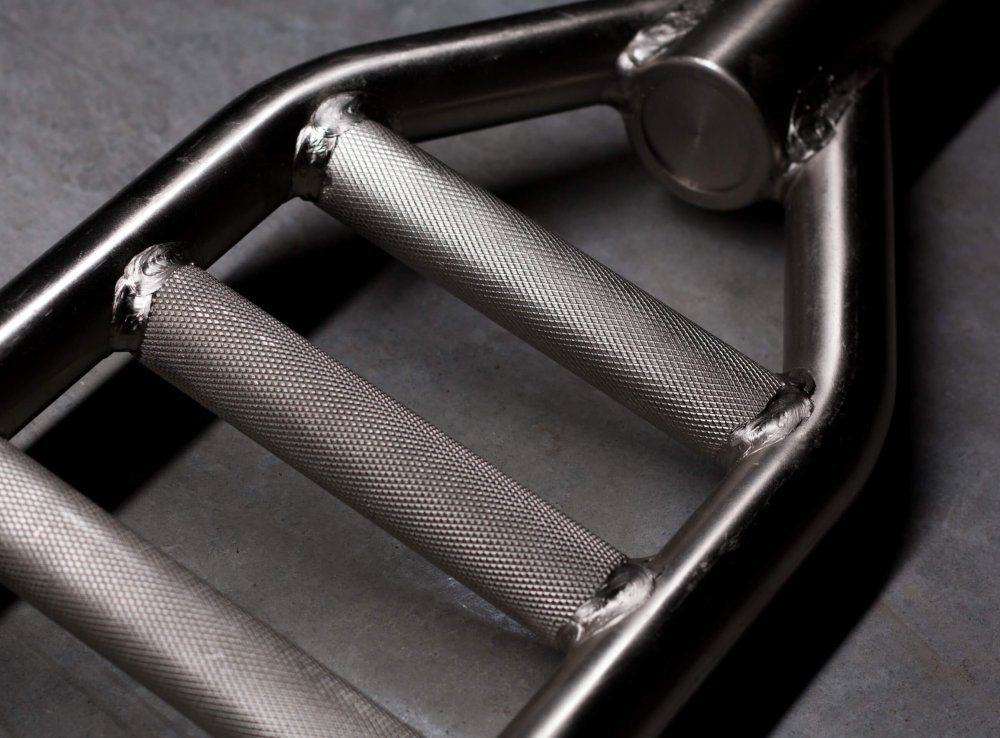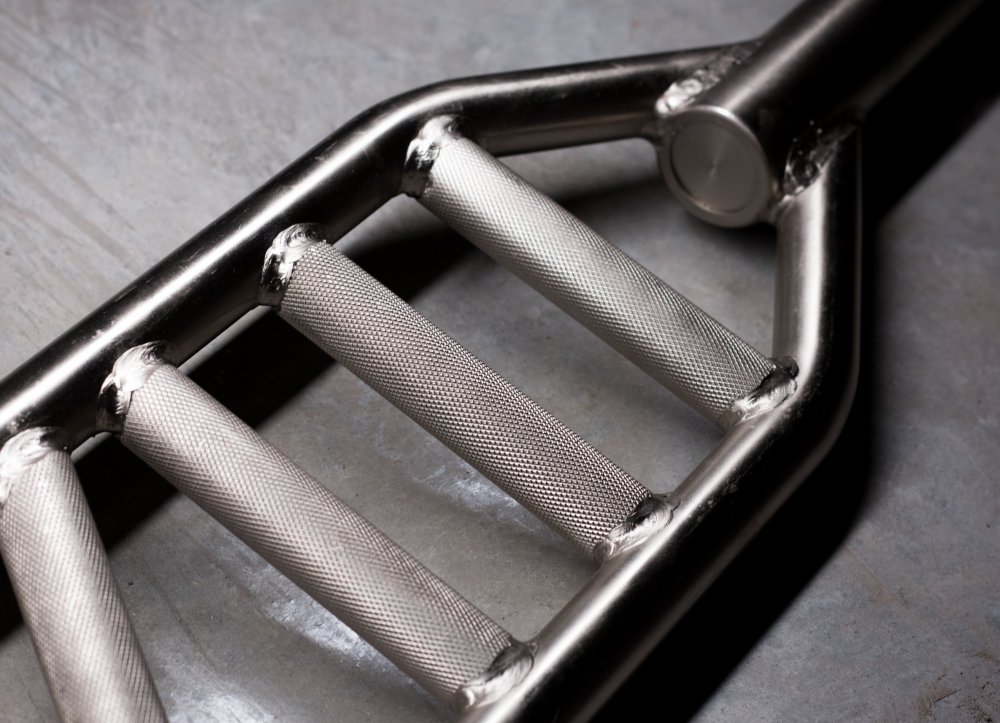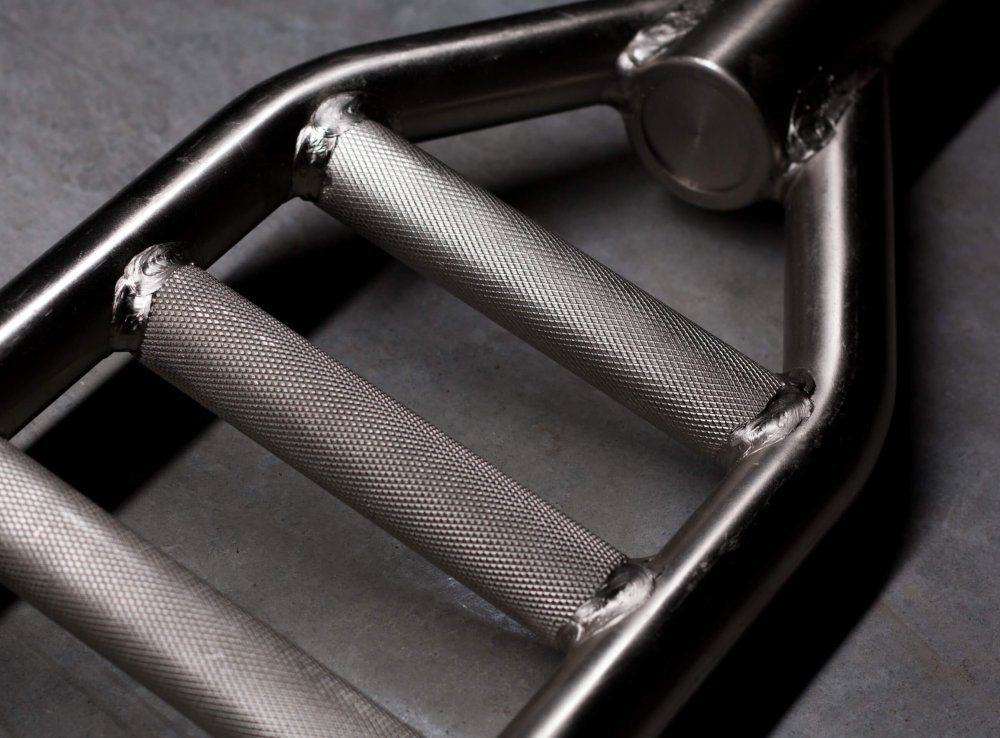 Load capacity 300 kg
Yes, it can replace ordinary bars. Do not worry about using heavy weights.
Perfect grip diameter
The 28 mm grip diameter is the same as on our other bars.
Olympic diameter of sleeves
With 50 mm diameter you can load all standards Olympic plates. You do not have to buy any new or special plates for this type of diameter.
Long as normal barbells
Length: 213 cm it is comparable to the Olympic barbells. Change it and see results.
100% Satisfaction Guarantee
You can return for FREE all goods until 30 days without giving reason. This means that we pick up the goods that you want to return at your place for free and return the money to your account within 3 days after returning the goods. You need only to write an email to info@stronggear.eu or call +420 777 670 947. The goods must be properly packed to avoid any damage during transportation and must in the same condition. We are not a rental. The guarantee is there for trying the equipment, not for its repeated use.
Parameter
| | |
| --- | --- |
| Länge | 213 cm |
| Sleevelänge | 39 cm |
| Grifflänge | 75cm, 59cm, 44cm, skew 25cm |
| Lagern | Ohne Buchsen |
| Max Tragkraft | 300 kg |
| Anwendung | Zusätzliche Übungen |
| Sleeveoberflächenfinish | Glanzverzinkte (hell) |
| Griffoberflächenfinish | Glanzverzinkte (hell) |
| Sleevediameter | 50 mm |
| Griff Diameter | 28 mm |
| Zentral Rändeln | Knurling on the grip part |
| Hantelstangetyp | Special |
| Gewicht | 28 kg |
Alternative Produkte (3)
Auf Lager
288 €
242,02 €
ohne MwSt.
Letztes auf Lager
199 €
167,23 €
ohne MwSt.
Letztes auf Lager
234 €
196,64 €
ohne MwSt.