584 Punkte für das Treusystem
---
Effective way how to strengthen lower bac, buttocks and hamstrings & rehabilitation lower back
If we want to quickly strengthen back, butt and leg muscles we use Reverse Hyper. However, this machine is also suitable for rehabilitation. How is it possible? It is because of reverse hyperextension which is very useful exercise. During this exercise we use all muscles on the back side of the body. It is very unique and safe movement. In contrast to other exercise such as squats and deadlifts, reverse hyperextension does not cause extreme compression of spine. Reverse hyperextension is the best exercise for strengthening and rehabilitation of lower back.
"…the use of very mild back exercise will do VERY LITTLE to increase the functional strength of the large and powerful muscles of the back. To strengthen the back, one must CHALLENGE the back muscles adequately and gradually INCREASE the TRAINING LOAD which stretches the back through its FULL FUNCTIONAL RANGE. Otherwise THE BACK WILL REMAIN AS WEAK AS IT WAS before and you never get rid of the back pain." – Mel Siff PhD, MSc
"The repetition of training with NO progressive increase of external loading will develop muscular endurance, some hypertrophy, but NOT strength. Strengthening the spine requires exposing the tissues to progressive external loading training stressors in an optimal setting. There is NO better exercise that allows an individual to progressively overload using external load to strengthen the spine than the reverse hyper." - John Quint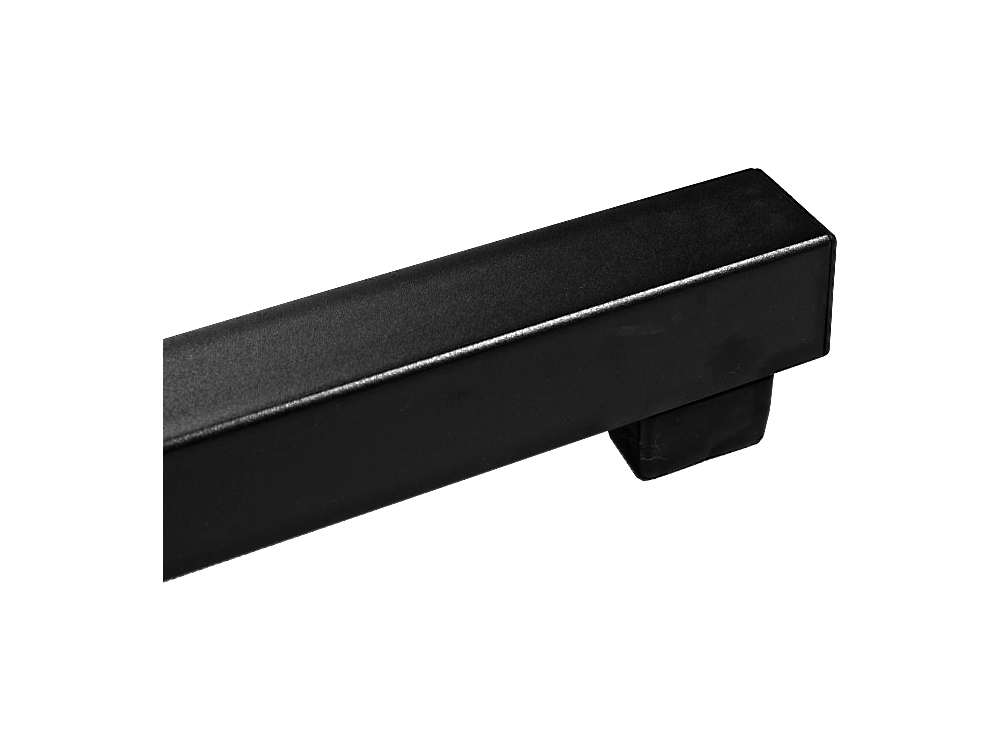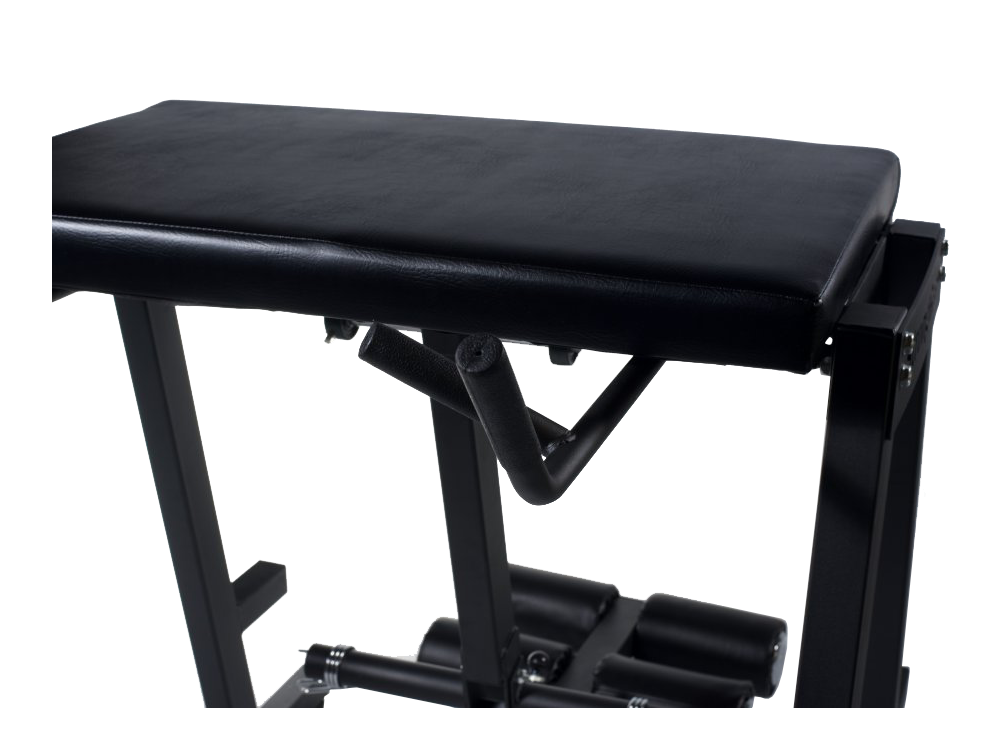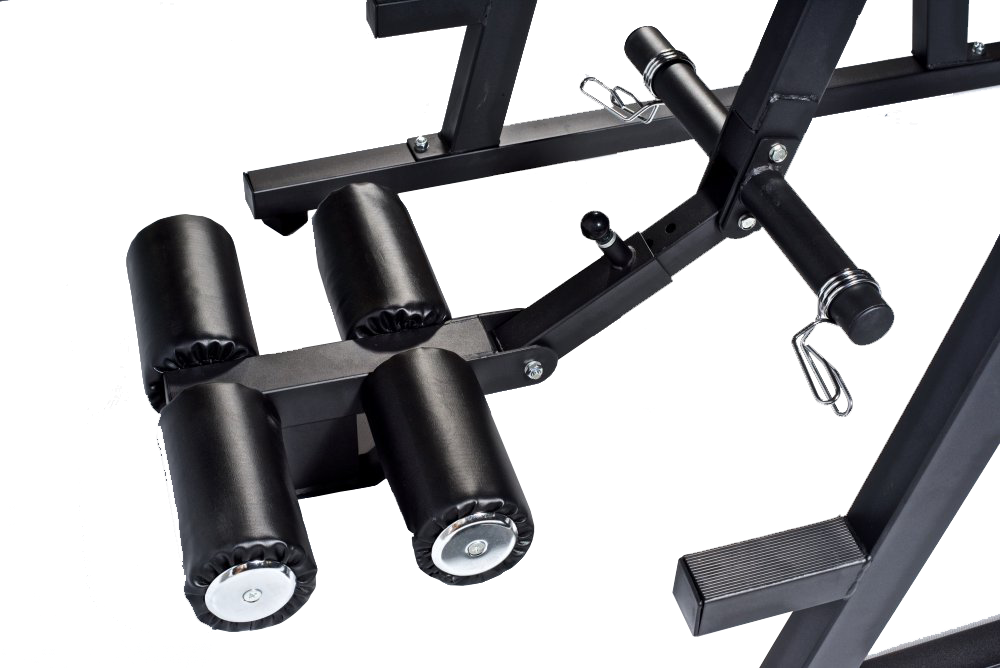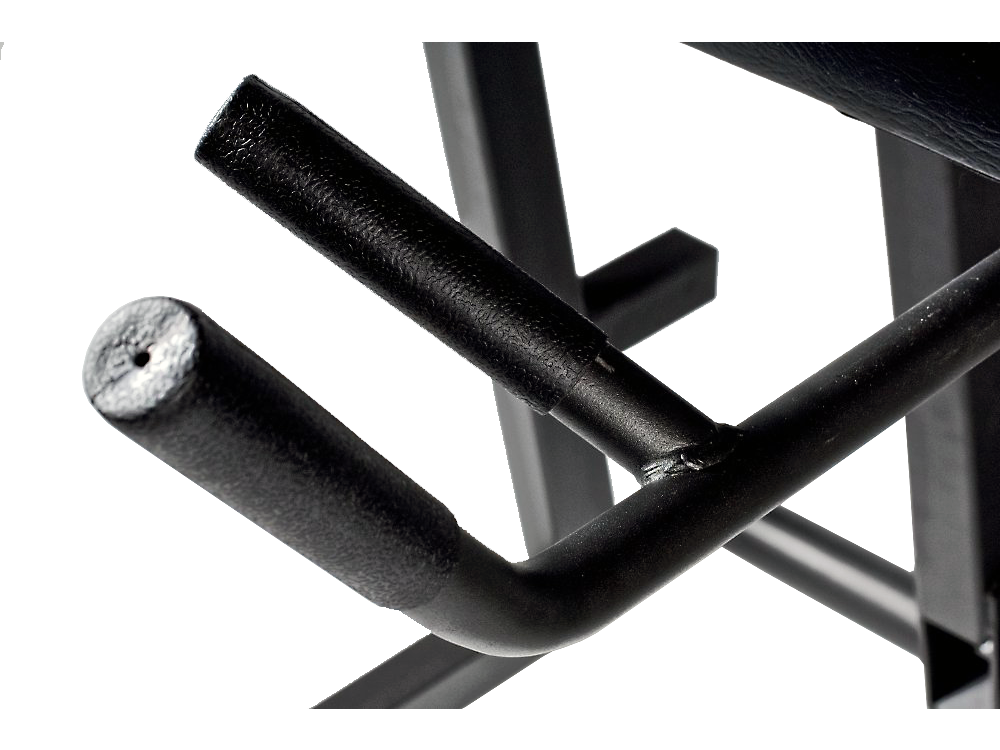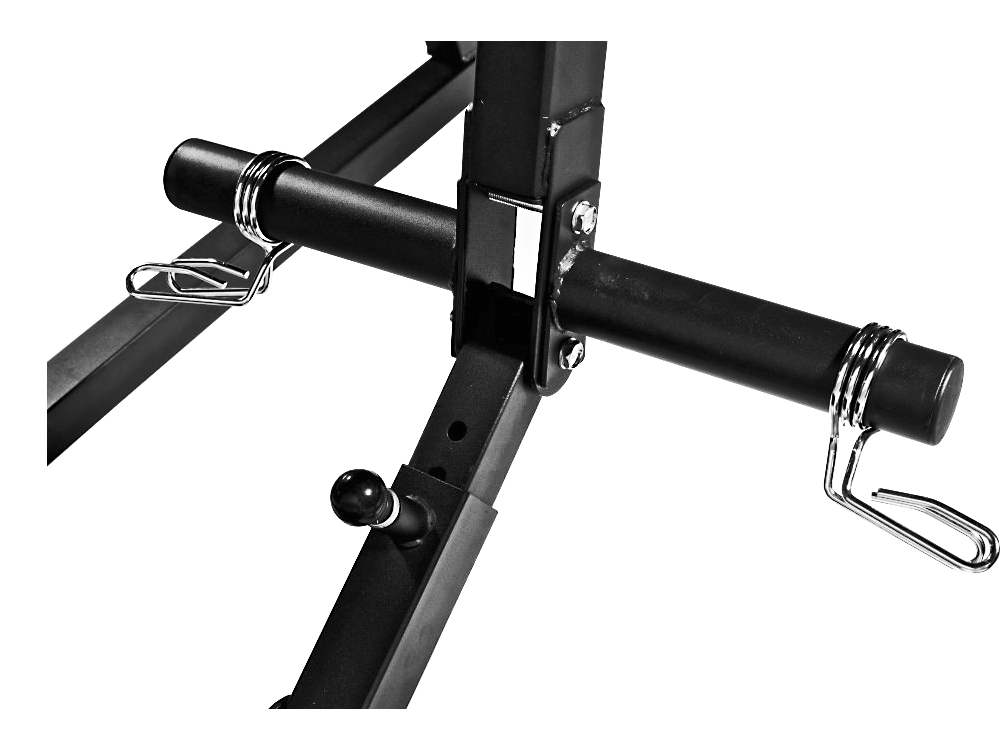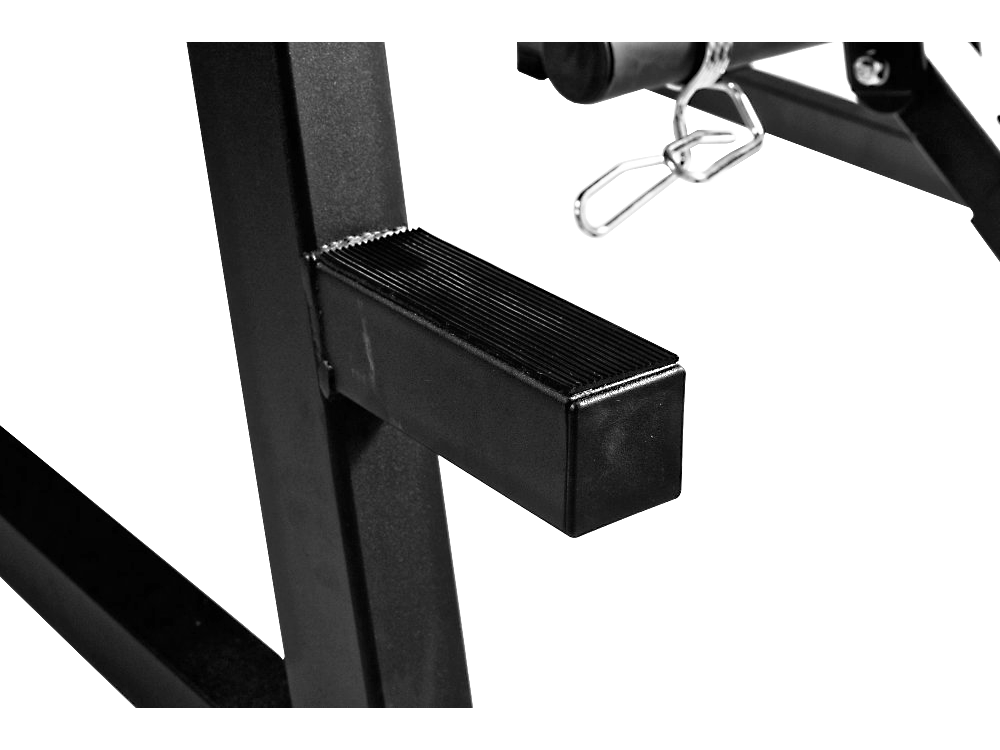 Train with straps
The Reverse Hyper is usually produced in two versions - one with leg holders and one with straps. Every one of us has a different body. With our Reverese Hyper can train everyone because our machine includes both versions.
Massive and durable
Our Reverse hyper is really great. We made it for top athletes and bodybuilders, so you can weight 150 kg and have a 150 kg of additional extra load. It is perfect for big commercial fitness centers.
Strength and stability
Massive construction with a wide base ensures high stability of the product. Even if you do fast swing the Reverse Hyper will not move.
Made of steel square tubes
The whole construction is made of steel squares tubes. We use extreme strong steel with long life time, so our machine is practically indestructible.
5 Reasons why is Reverse Hyper so great:
Suitable for older people
For strengthening lower body and back muscles
For extreme muscle hypertrophy of the back muscles without overloading the spine
Rise performance in strength exercises such as deadlifts, squats, clean, snatch etc.
For professional athletes and athletes
100% Satisfaction Guarantee
You can return for FREE all goods until 30 days without giving reason. This means that we pick up the goods that you want to return at your place for free and return the money to your account within 3 days after returning the goods. You need only to write an email to info@stronggear.eu or call +420 777 670 947. The goods must be properly packed to avoid any damage during transportation and must in the same condition. We are not a rental. The guarantee is there for trying the equipment, not for its repeated use.
Parameter
| | |
| --- | --- |
| Farbe | Black |
| Train with straps | Yes |
| Länge | 135 cm |
| Extra padding on handle | Ja |
| Comfortable paddings | Yes |
| Adjust amount of Drag for Any Ability | Manuell, Add plates |
| Max Tragkraft | 300 kg |
| Resistance surface | Yes |
| Leg holders | Yes |
| Width | 100 cm |
| Gewicht | 100 kg |
| Height | 115 cm |
Michal Sodomka
PositivesJsem mile překvapen zpracováním. Poměr cena-výkon je velmi dobrý.
NegativesZatím jsem žádné nenašel.
---
Ginger.lift
PositivesPříjemné polstrování
Negatives
Alternative Produkte (3)


Letztes auf Lager
768 €
645,38 €
ohne MwSt.
Schnelle Informationen
Neu


3 oder weniger auf Lager
488 €
410,08 €
ohne MwSt.


3 oder weniger auf Lager
584 €
490,76 €
ohne MwSt.