Ausverkauf -20%
Ausverkauf
479 Punkte für das Treusystem
---
Strongest Squat Stand is an universal weight rack made of steel with a special surface. Stable base, massive pair of barbell holders with plastic protection and universal bar and many other things are included in the price. Mehr
Hersteller: StrongGear Produktkode: P00085 Versand und Zahlung
Ursprünglicher Preis 599 €. Bezahlen 20% (119,80 €) 479,20 € mit MwSt.
Strongest Squat Stand is an universal weight rack made of steel with a special surface. Stable base, massive pair of barbell holders with plastic protection and universal bar and many other things are included in the price. Mehr
Hersteller: StrongGear Produktkode: P00085 Versand und Zahlung
Squat Stand is not just about squats
The Strongest Squat Stand is a smaller weight rack which is made from high-quality materials, has a sophisticated design and great stability. This is a reason why the squat stand is very desirable. Whether you have it at home or in fitness center you will always appreciate universality and that you can place it everywhere. Smaller size does not decrease the effectiveness. You will wonder what is possible with it. The steel structure is connected by strong screws, so it can be loaded up to 400 kg. You can hook gymnastic rings, boat ropes, expanders, TRX, parallel bars and many other fitness equipment.
The details matter
Do you want to be ahead of the competition and do not waste your money? Try Stronger Squat Stand and outperform the competition with us. Where others save, we add. A lower price sounds good but unfortunately reflects on the characteristics and quality of the whole construction. Poor stability, limited exercise options, low load capacity and poor service will discourage you for next time. Put your competition far away and bet on quality.
Tested in real conditions
We test all our products and only after it we offer them to our customers. This is the only way how to keep high quality.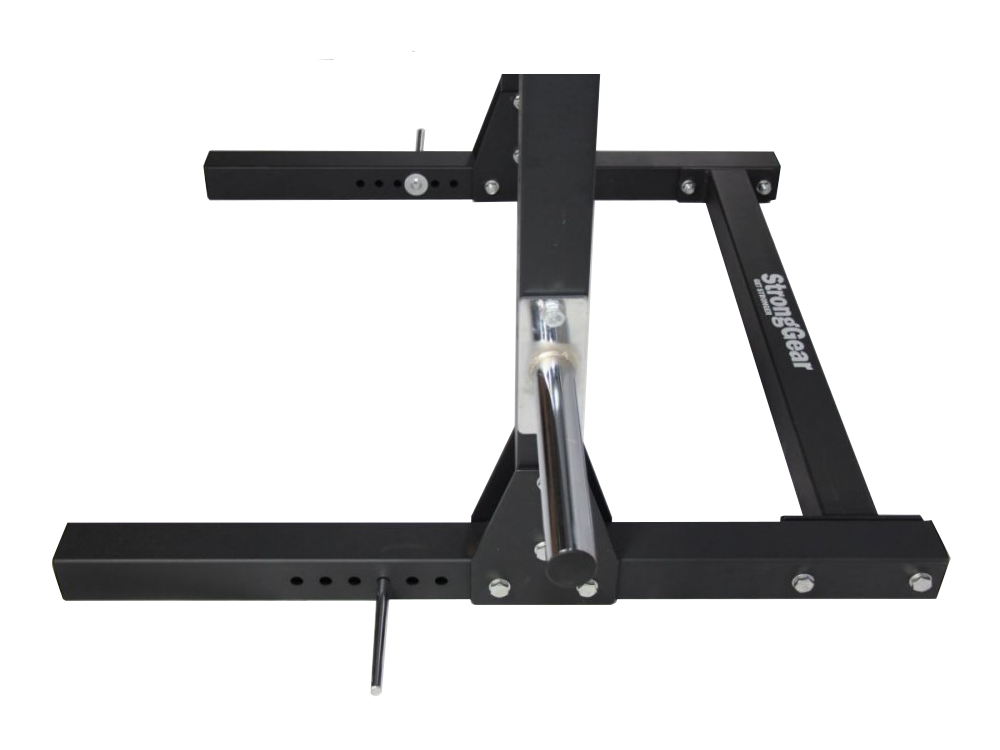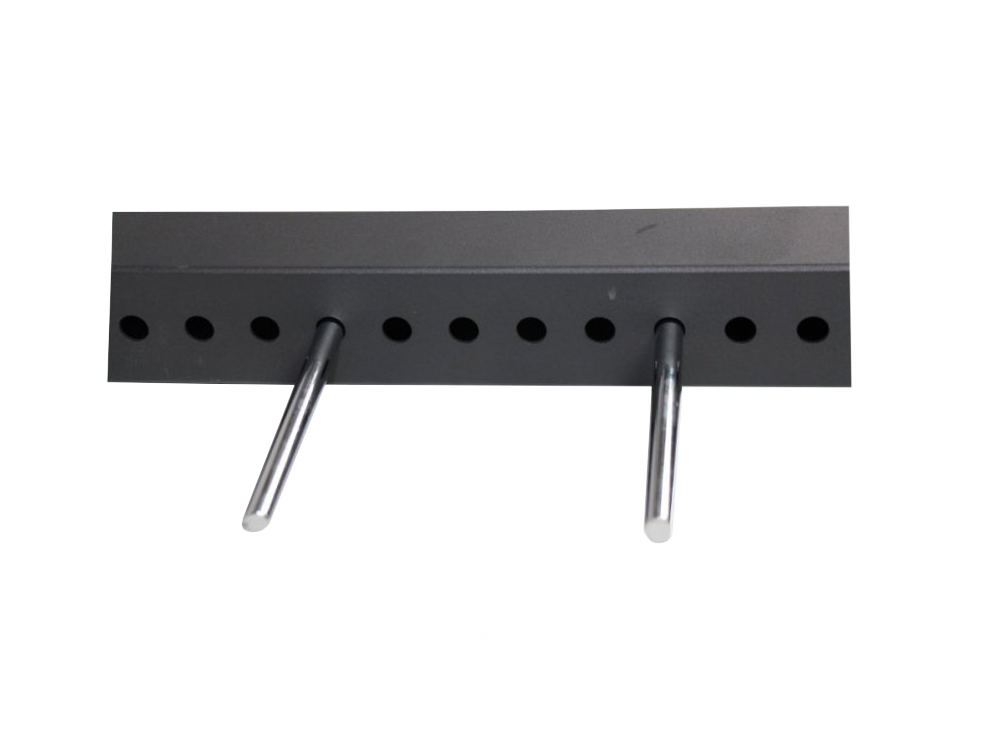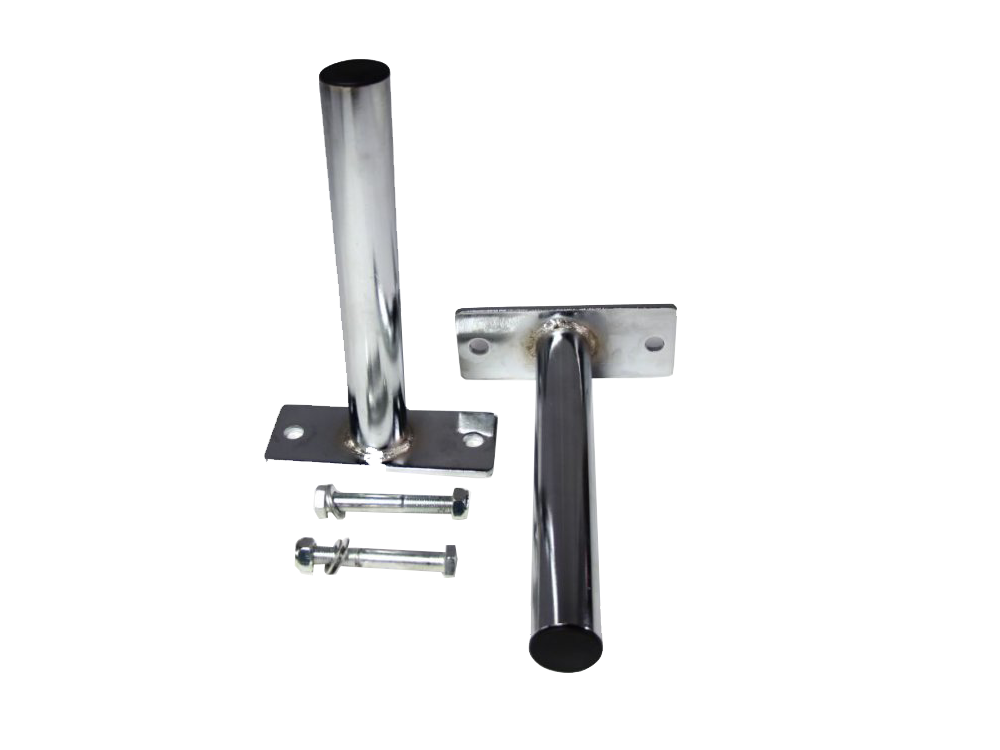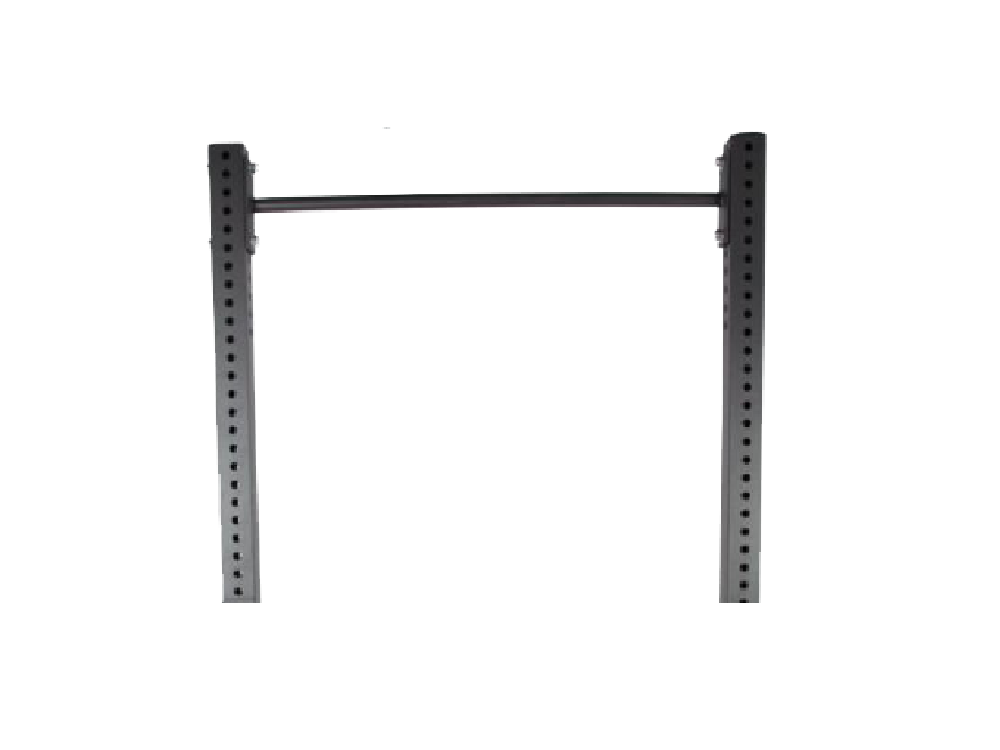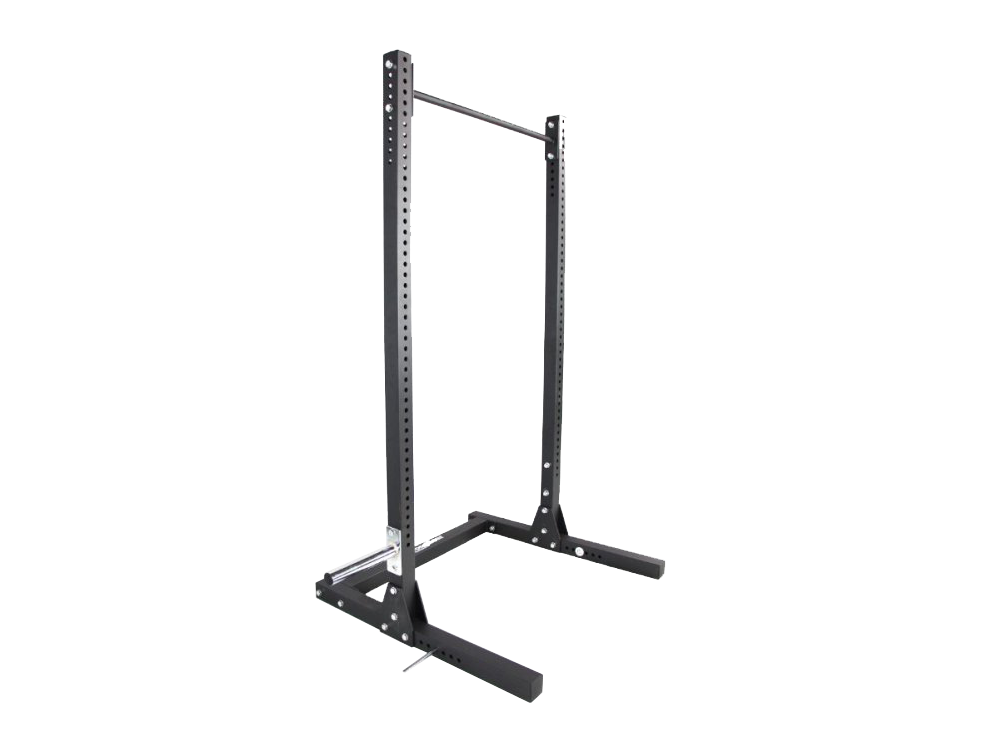 Space-saving
If you plan to buy it to home or in the fitness center, you will always appreciate the free space and storage.
Universal construction
The universal use that Strongest Squat Stand offers can be used both in functional and heavyweight strength training whether you are a beginner or a top athlete.
Robust steel
The construction is made of square tubes 80 x 80 x 3 mm. and a total weight of 92 kg. Robust steel makes the feeling of safety and security every time you train.
A wide range of exercise
The most common exercise that you can see in the rack is squat. However, there are many other exercise you can do indoors or outdoors of the rack:
Why choose the Strongest Squat Stand
Multifunctional using
Stable construction
Perfect for home gym
3 mm thick steel
Resistance surface
For everyone
Rich equipment
100% satisfaction from weightlifting 
FAQ
What is included in the basic equipment?
If you buy Stronger Squat Stand you will get basic equipment for free: 2 barbell holders with plastic protection, 2 chrome bumper holders, 2 chrome holders for resistance bands.

What can I add?
To enrich the basic equipment, you can buy: chrome bumper holders, spotter arms, monolit, parallel bars, gymnastic rings and several other equipment. Of course, you can buy basic equipment in our e-shop such as: barbell holders with plastic protection, chrome bumper holders, chrome holders for resistance bands and other.
Will I set up the Stroger Power Rack by myself or do I need Stronggear service support?
You can assemble your Stronger Power Rack by yourself upon the received manual that you will get with your order. The time of constructing takes in one person about 90 minutes. The time of constructing for two or more people takes about 1 hour.
What is the range of the barbell holders?
The range of the barbell holders is 121 cm which means that you can use a barbell with a grip-size of 121 cm or more.
Are other colors possible?
It always depends on our customer. We can make for you a different color of the rack. We know that every fitness center wants to match with colors. Colors can be changed for an extra fee and upon prior agreement with Stronggear.
100% Satisfaction Guarantee
You can return for FREE all goods until 30 days without giving reason. This means that we pick up the goods that you want to return at your place for free and return the money to your account within 3 days after returning the goods. You need only to write an email to info@stronggear.eu or call +420 777 670 947. The goods must be properly packed to avoid any damage during transportation and must in the same condition. We are not a rental. The guarantee is there for trying the equipment, not for its repeated use.
Parameter
| | |
| --- | --- |
| Länge | 122 cm |
| Holders for bumpers and resist rubbers | Yes |
| Massive pair of barbell holder with plastic protection | Yes |
| Sold separately | Safety spotter arms, Monolift, Dip bar station |
| Material | Steel |
| Max Tragkraft | 400 kg |
| Resistance surface | Yes |
| Barbell holder span | 121 cm and more |
| Width | 125 cm (192 cm including plate holders) |
| Universal bar | Yes |
| Gewicht | 92 kg |
| Height | 234 cm |
Alternative Produkte (3)
Schnelle Informationen
Ausverkauf -26%
Ausverkauf


3 oder weniger auf Lager
1138,86 €
1539 €
957,03 €
ohne MwSt.


Auf Lager
1049 €
881,51 €
ohne MwSt.
Schnelle Informationen
Ausverkauf -20%
Ausverkauf


Letztes auf Lager
375,20 €
469 €
315,29 €
ohne MwSt.