52 Punkte für das Treusystem
---
Universal smaller parallel bars with excellent stability, minimal size and a special surface with a fine texture for stronger grip. Mehr
Hersteller: StrongGear Produktkode: P00092 Versand und Zahlung
Universal smaller parallel bars with excellent stability, minimal size and a special surface with a fine texture for stronger grip. Mehr
Hersteller: StrongGear Produktkode: P00092 Versand und Zahlung
Perfect helper for bodyweight training
Safe, stable and easily stored small parallel bars with a simple but effective design is a favorite equipment of athletes. A totally unique and innovative feature are unheated bars and legs. This allows parallel bars to load up to 200 kg. You can slide and move parallel bars wherever you need, it will not happen that they would take a place you need.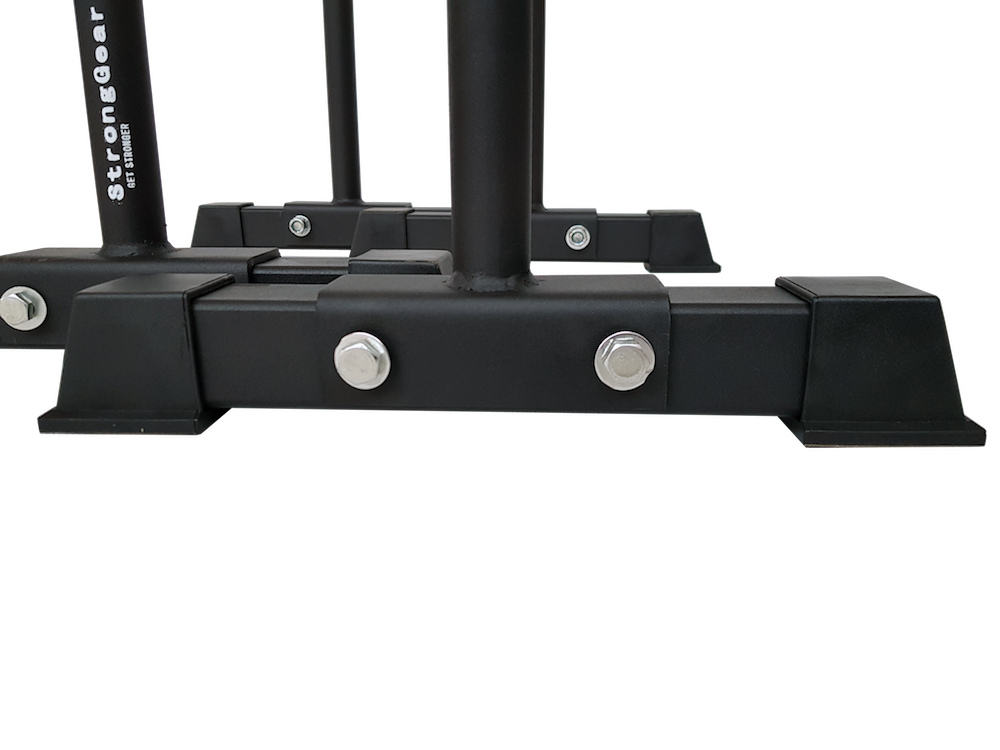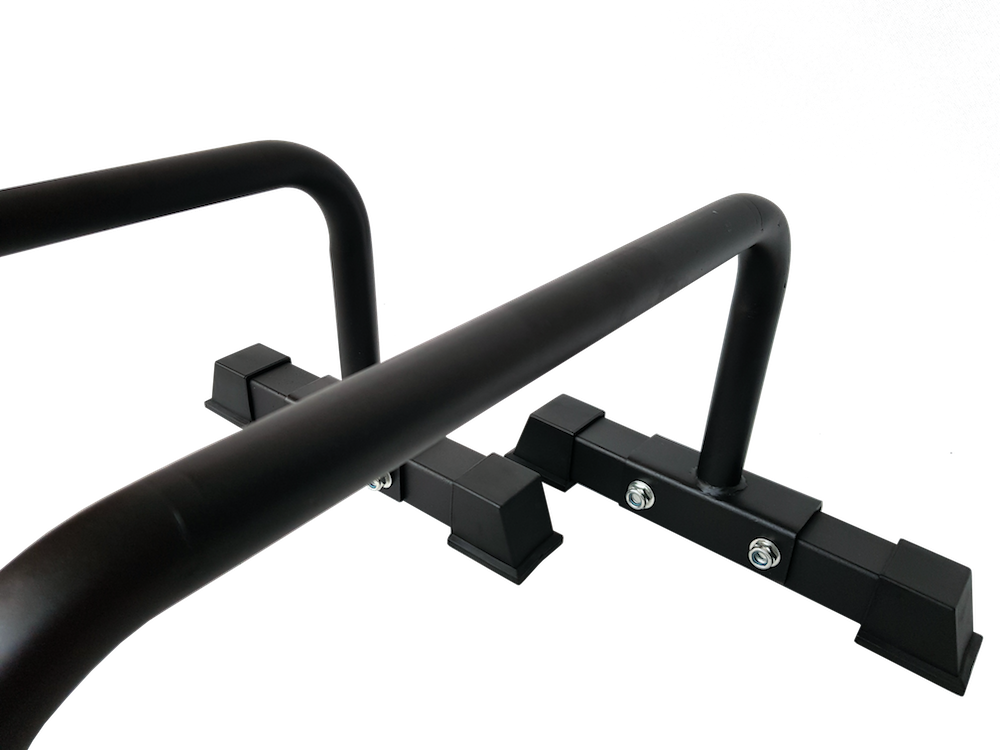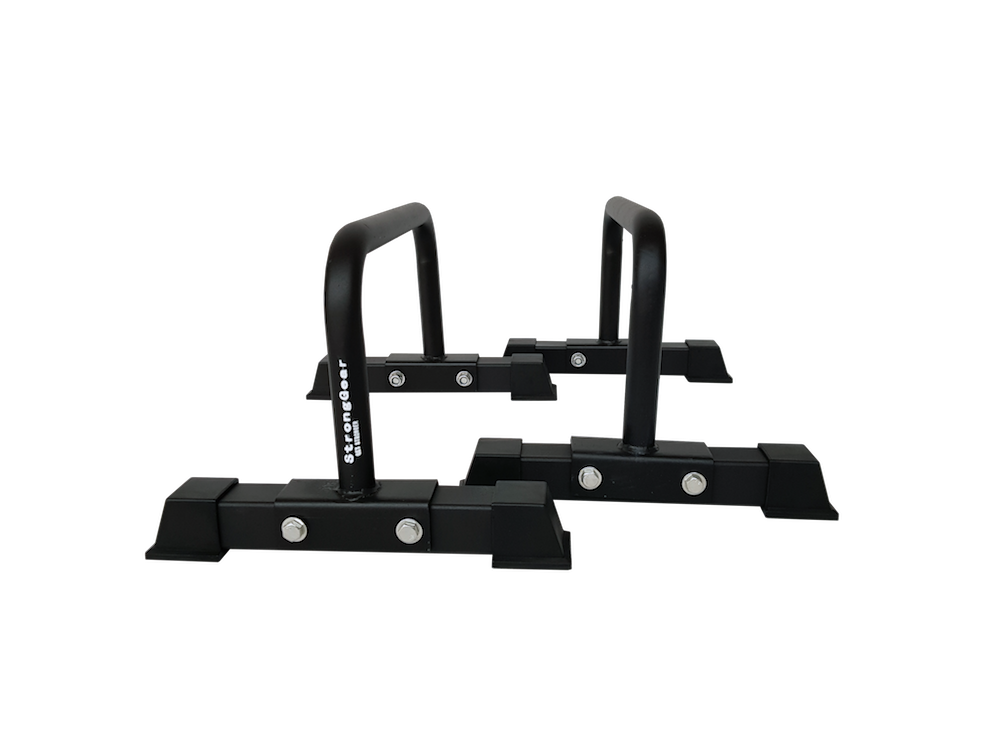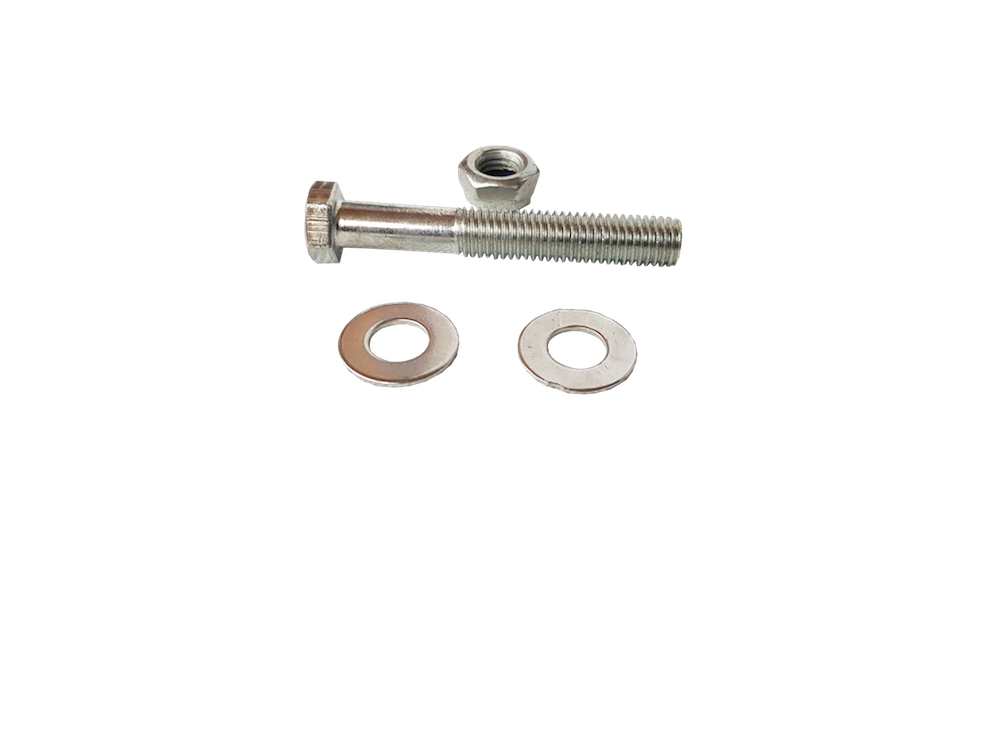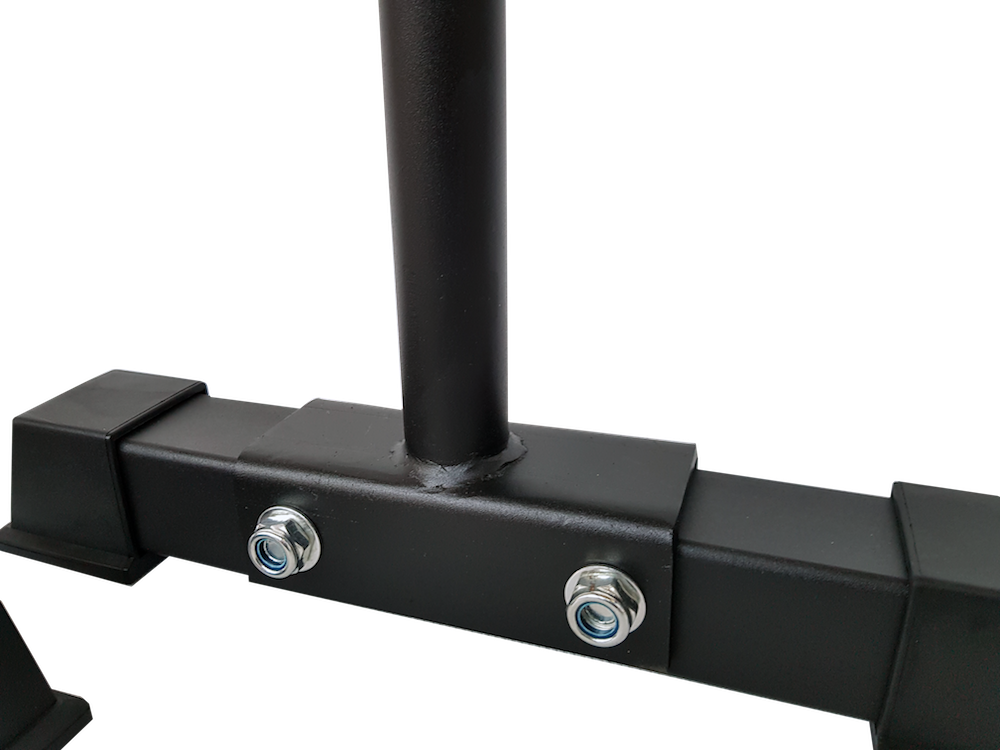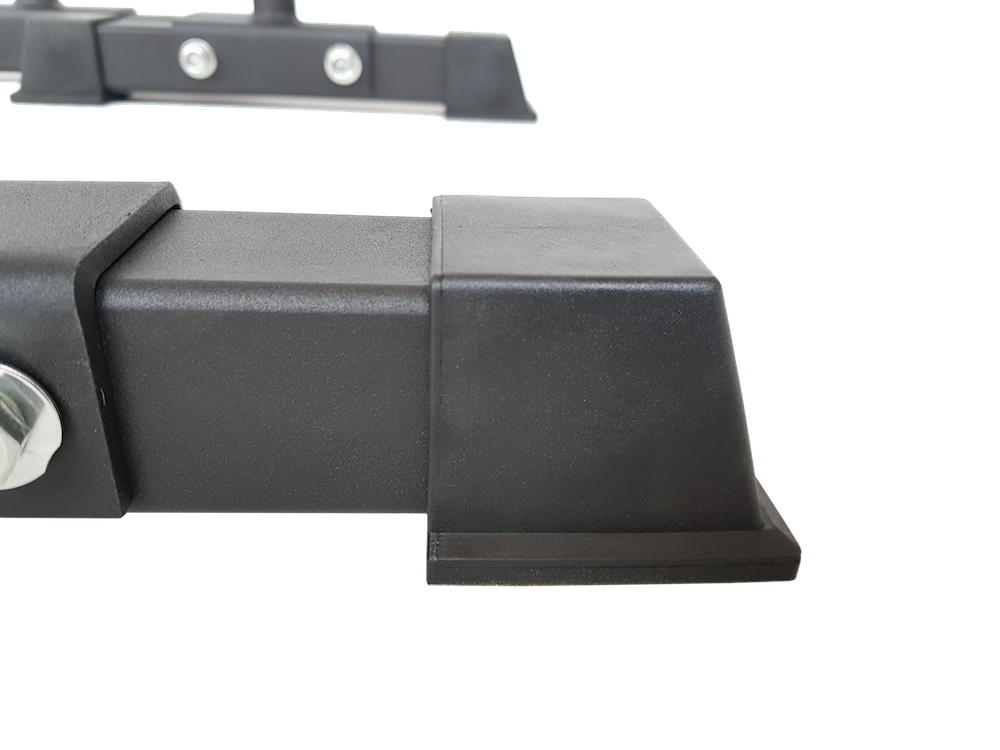 Durable material
Steel construction guarantees long-lasting life.
Train everywhere, indoors and outdoors
With the P-bars you can train anywhere. They are ideal for the gym, for training at home and for outdoor training.
Space saving
The multifunction bars can be placed almost anywhere. Small size, great usability and easy storage.
Strengthening of the whole body
The versatility of P-bars is manifested in their multifaceted use. They are suitable for speed, strength and endurance. Put them in your training program in the form of a circuit training and you will find that for most of the exercise you will need only one equipment.
Perfect exercise with multipurpose parallel bars
P-bars are one of the basic equipment for functional training. The list of exercise they offer is big. For this reason, the portable P-bars allow you to train all muscle groups. You do not have to buy dozens of other often expensive equipment. You will need just one.
Upper body workout: push ups, triceps push ups, handstand, plank with using P-bars, leg raise with P-bars
Lower body workout: jumping over the P-bars, bulgarian squats, agility with using P-bars
100% Satisfaction Guarantee
You can return for FREE all goods until 30 days without giving reason. This means that we pick up the goods that you want to return at your place for free and return the money to your account within 3 days after returning the goods. You need only to write an email to info@stronggear.eu or call +420 777 670 947. The goods must be properly packed to avoid any damage during transportation and must in the same condition. We are not a rental. The guarantee is there for trying the equipment, not for its repeated use.
Parameter
| | |
| --- | --- |
| Farbe | Schwarz |
| Grifflänge | 55 cm |
| Material | Steel |
| Non-slip surface | Yes |
| Max Tragkraft | 400 kg |
| Resistance surface | Yes |
| Antislip pads | Yes |
| Griff Diameter | 34 mm |
| Easy to storage and transport | Ja |
| Height | 30 cm |