199 Punkte für das Treusystem
---
Short Strong bar is a chromed steel barbell with needle bearings and a lower weight and size than the standard Olympic bars. With a 28 mm grip diameter and 50 mm sleeves it is a very versatile barbell which is suitable for home and commercial gyms. Mehr
Hersteller: StrongGear Produktkode: P00078 Versand und Zahlung
Short Strong bar is a chromed steel barbell with needle bearings and a lower weight and size than the standard Olympic bars. With a 28 mm grip diameter and 50 mm sleeves it is a very versatile barbell which is suitable for home and commercial gyms. Mehr
Hersteller: StrongGear Produktkode: P00078 Versand und Zahlung
A professional barbell with parameters that you expect
A professional Olympic barbell that saves your space. Do you have limited space for your workout or you need to save space? In this case the Short strong Bar is good for you. It has basically the same features as our professional 220 cm long Olympic bars. But it has one important difference - shortened sleeves. The barbell length is 188 cm. Why 188 cm? Shortening of sleeves means lower weight. Our SSB weight is 15 kg and we wanted exact weight which is good for counting. Can you imagine the 16.7 kg or 13.4 kg barbell weight? We could not do that to you.
Train harder than ever before
If we would compare the Olympic and Powerlifter bars with our Short Strong bar, we would have found the difference in the length of the grip part. It also has IPF and IWF marking (rings on grip part). Sleeves has needle bearings and a length of 25,5 cm on each side. For this reason, it is suitable for smaller gyms where every centimeter play a role. Otherwise this bar has the same parameters as our Olympic: 28 mm grip diameter, chromed surface, extreme tensile strength and many more.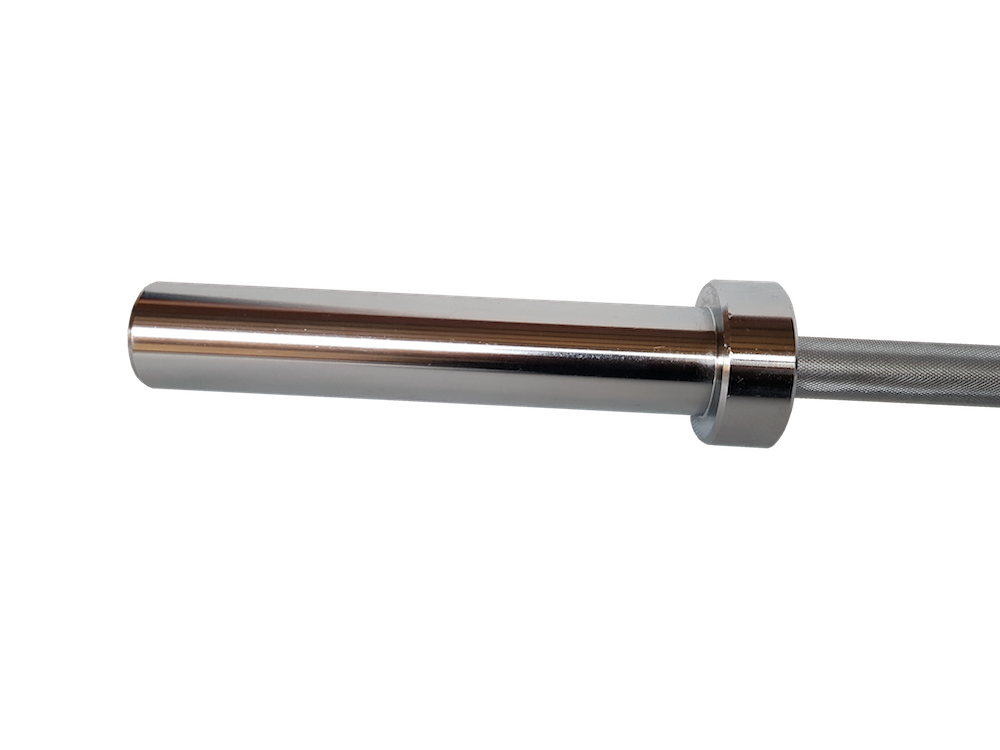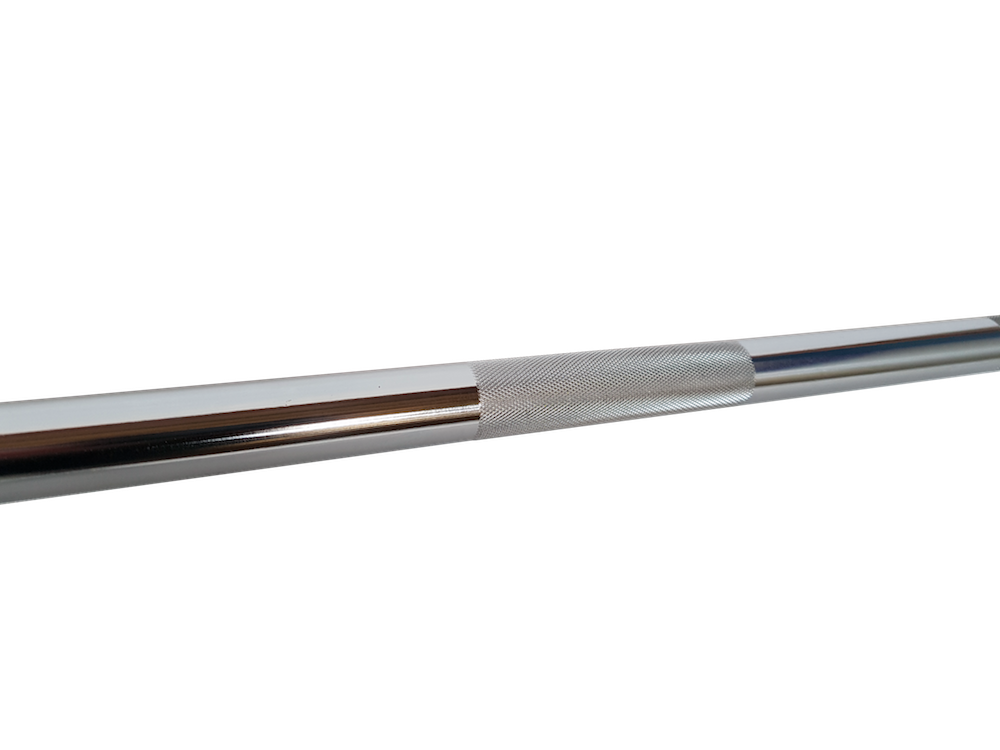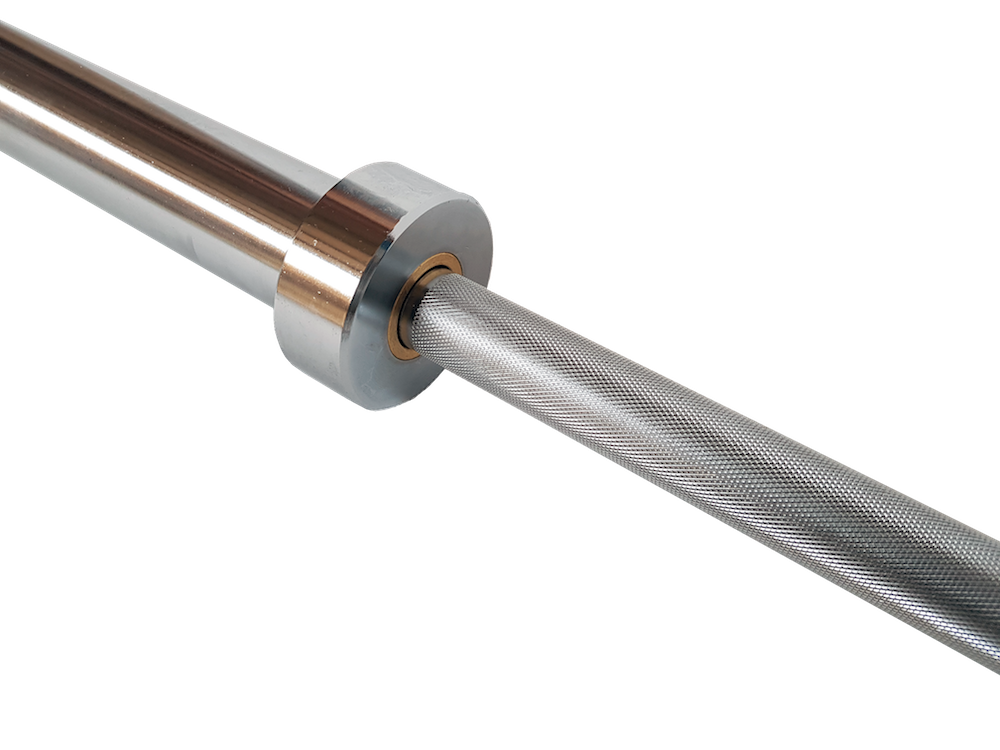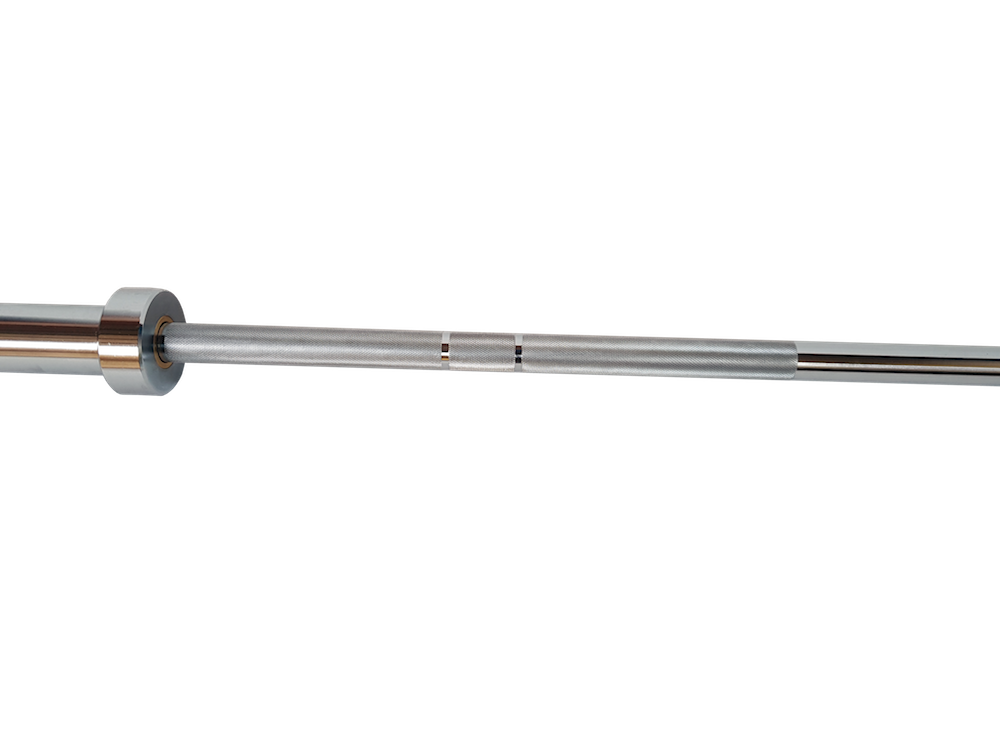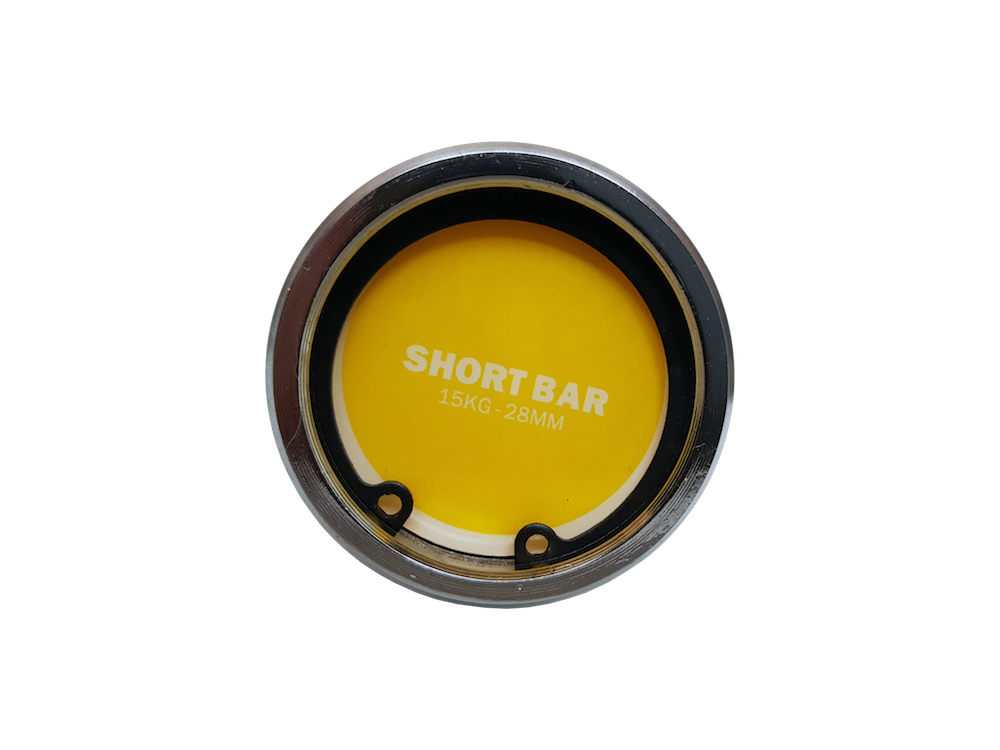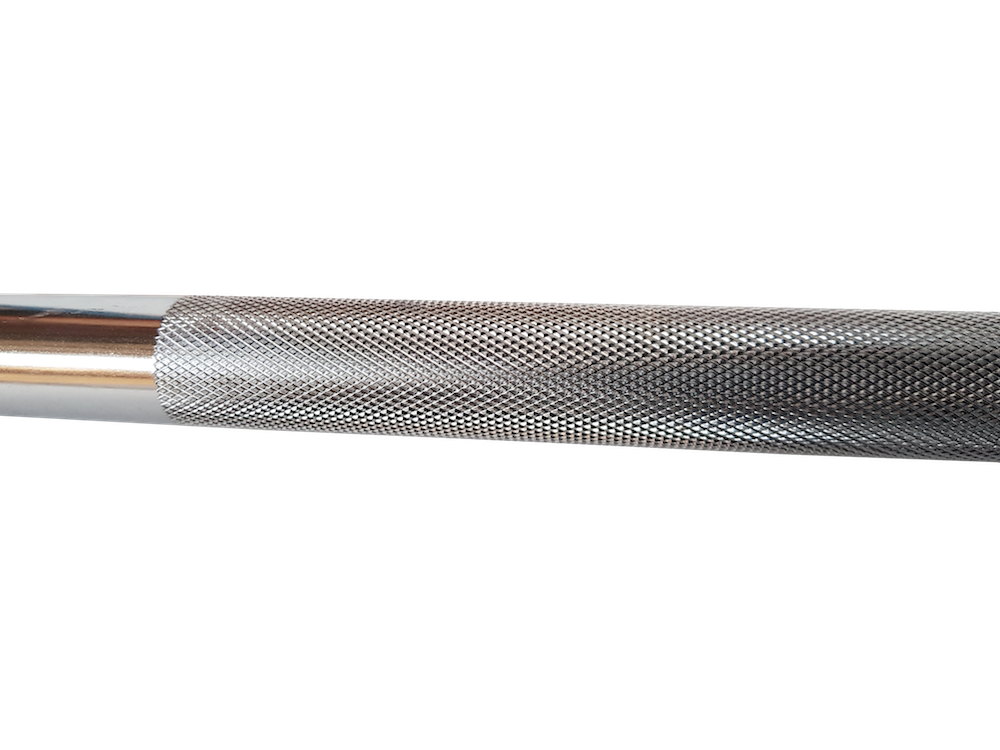 High quality steel
The bar is made of high quality steel. It has load capacity of 550 kg and it is perfect for your heavy weight training.
Perfectly balanced
Weight balance is a guarantee of a very good manufacture. Our product is perfectly balanced, so you get the barbell with exact weight.
Olympic diameter of sleeves
With 50 mm diameter you can load all standard Olympic plates. You do not have to buy any new or special plates for this type of diameter.
Universal bar
Just few bars will be perfectly universal such as SSB. It is suitable for young athletes, starters or women. But it is also possible to lift heavy weight because it is made of high quality steel.
100% Satisfaction Guarantee
You can return for FREE all goods until 30 days without giving reason. This means that we pick up the goods that you want to return at your place for free and return the money to your account within 3 days after returning the goods. You need only to write an email to info@stronggear.eu or call +420 777 670 947. The goods must be properly packed to avoid any damage during transportation and must in the same condition. We are not a rental. The guarantee is there for trying the equipment, not for its repeated use.
Parameter
| | |
| --- | --- |
| Länge | 188 cm |
| Sleevelänge | 25,5 cm |
| Grifflänge | 131 cm |
| Lagern | 4 besten Nadellagern |
| Max Tragkraft | 550 kg |
| Anwendung | Vielzweck-, Leichtes Gewichtheben, Crossfit, Zusätzliche Übungen, Technik-Einübung |
| Sleeveoberflächenfinish | Chrom poliert |
| Griffoberflächenfinish | Chrom poliert |
| Sleevediameter | 50 mm |
| Griff Diameter | 28 mm |
| Zentral Rändeln | Tief |
| Hantelstangetyp | Technisch |
| Gewicht | 15 kg |
| Knurling at gripping part | Yes - depp knurling |