51 Punkte für das Treusystem
---
Extremely durable Sandbag made of cordura in six different sizes. The main advantage is massive zip YKK, reinforced seams for intense training. Mehr
Hersteller: StrongGear Produktkode: P00182-1 Versand und Zahlung
Extremely durable Sandbag made of cordura in six different sizes. The main advantage is massive zip YKK, reinforced seams for intense training. Mehr
Hersteller: StrongGear Produktkode: P00182-1 Versand und Zahlung
One sandbag, more than a hundred variations of exercise
Are you looking for unlimited training equipment which is easy to storage and suitable for everyone? And it also allows you to perform countless of exercise for all your muscles? If so, you just found it. Sandbag has a long sport tradition. It is included to the workouts of sportsmen, soldiers, police officers and sports teams. It is used in training of youth athletes and in physiotherapy.
Get rid of back pain and strengthen the core
The sandbag works on simple and extremely functional principle. Inside the bag, there is another bag with sand that constantly moves. You must create a lot of strength and stability at the same time. You are forced to use your core muscles which plays a key role in stabilizing of your body.
Change the weight by filling the bag whenever you need
The filling bag inside of the package allows easy and fast weight change. You can fill it with common sand that increase the weight. You can choose from four different bag variants, the largest XXXL hold up to 180 kg of sand, see the table. Filling sand is not included.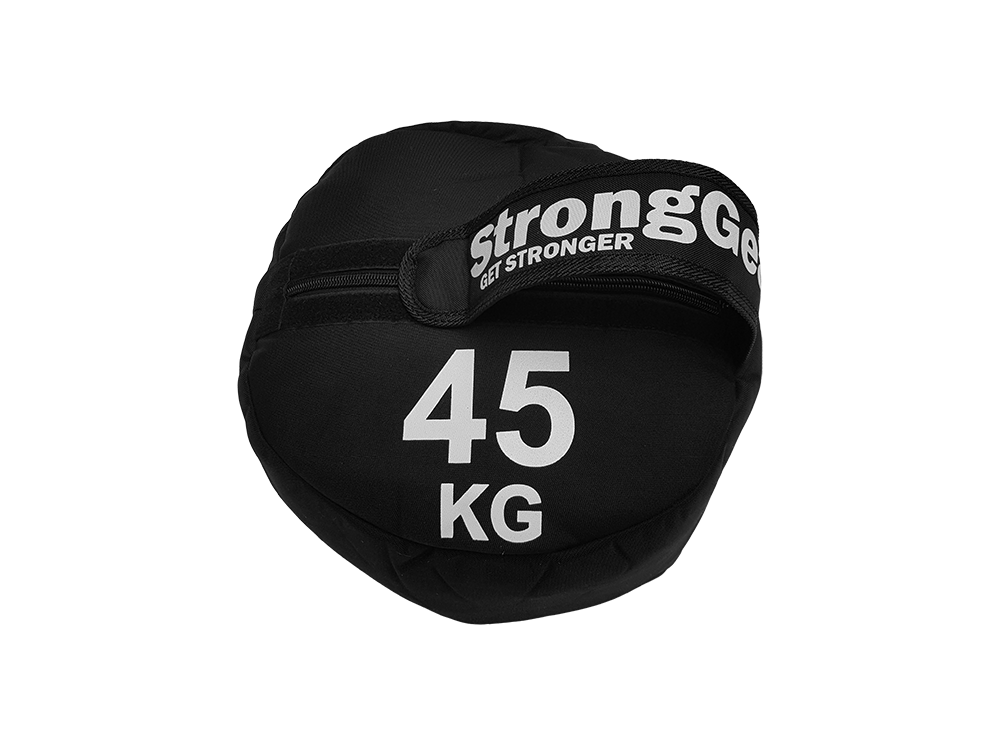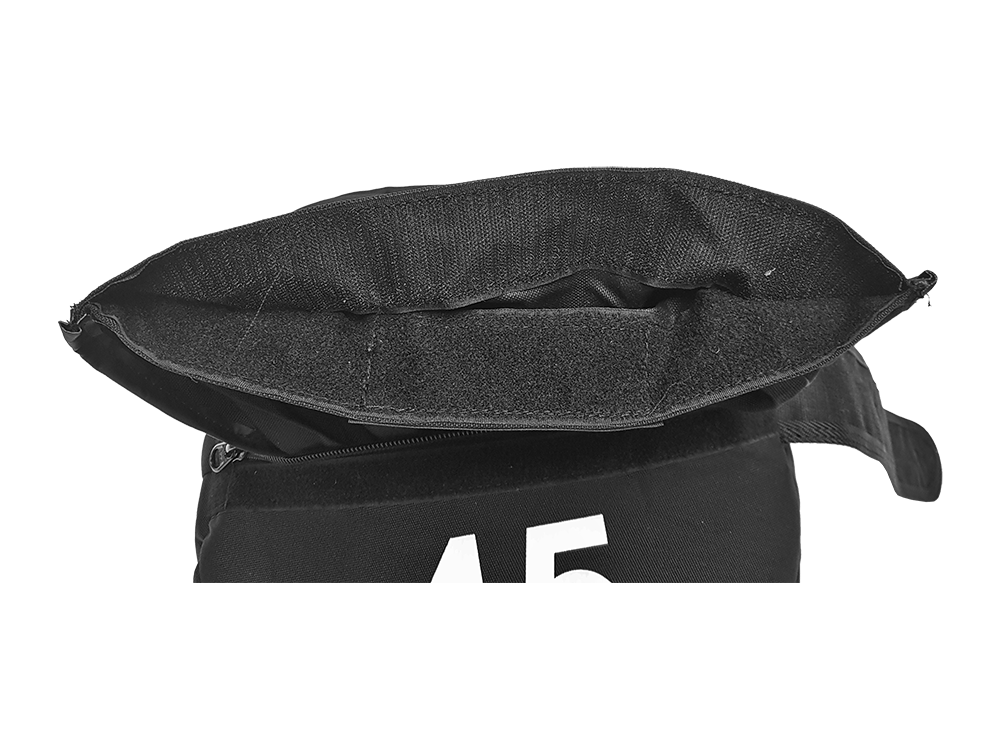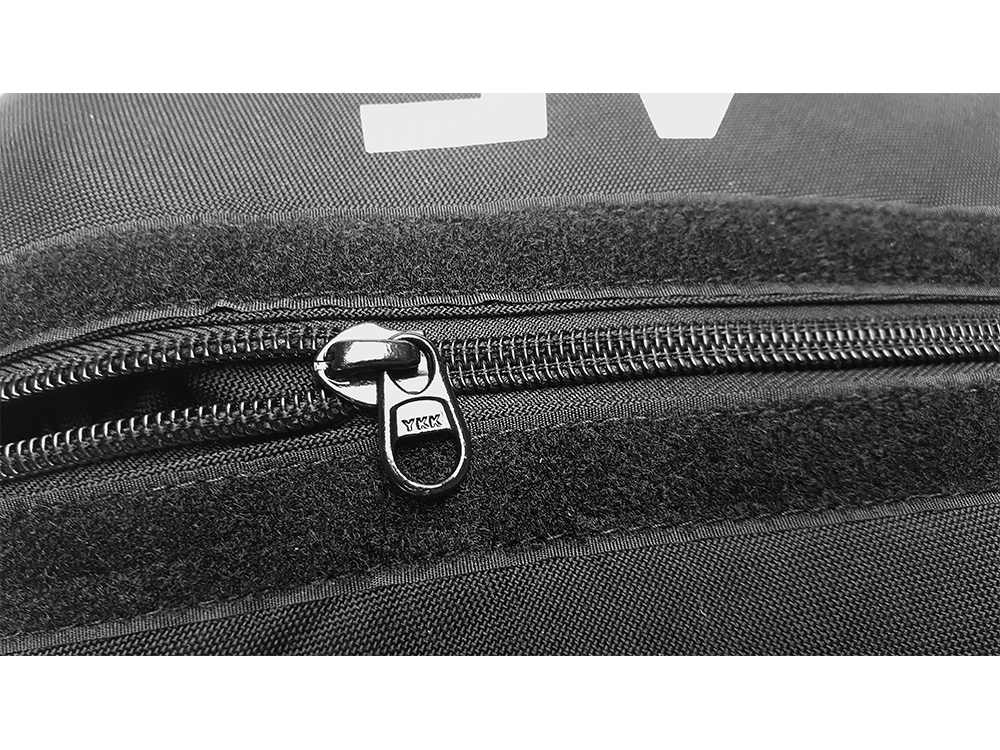 Cheap training equipment
Sandbag, in comparison with other equipment or machines, is cheaper and is completely versatile. Training with it is fun but very effective.
No spilled sand
The filling system and the sandbag package do not allow to escape to a single grain of sand. Our sandbag is very well protected.
Six variants
You can choose from six variants of sandbags. Each of them has different dimensions and maximal load capacity. Everybody will choose one.
Made of cordura
Extremely durable technical cloth is resistant against wearing out or tearing. It is more durable than polyester or nylon. You do not have to worry about intense indoor or outdoor workout.
Sandbag type, it's parameters and the capacity.
| | | |
| --- | --- | --- |
|  Sandbag type |  Dimensions (length x diameter) |  Maximal load capacity |
|  Small (S) |  25cm x 40cm |  45 kg |
|  Medium (M) |  35cm x 40cm |  68 kg |
|  Large (L) |  45cm x 40cm |  90 kg |
|  Extra large (XL) |  55cm x 40cm |  113 kg |
|  Extra large (XXL) |  70cm x 40cm |  135 kg |
|  Extra large (XXXL) |  90cm x 40cm |  180 kg |
What type of benefits the sandbag brings to you?
A popular fitness equipment that strengthen your body in natural motion. That's a sandbag. All your favourite exercise with dumbbells or kettlebells are connected together. However, with this equipment you will get something more.
Balancing aid to strengthen the muscles that you do not use during normal training.
Improves mobility and range of individual joints.
Strengthens evenly the body - muscles, bones, tendons
Positively affect day-to-day activities - you will feel stronger and more persistent whether you play with kids or do anything in the garden
Great functional aid suitable for both individuals and group exercise
Increase performance in your sport industry or individual exercise
100% Satisfaction Guarantee
You can return for FREE all goods until 30 days without giving reason. This means that we pick up the goods that you want to return at your place for free and return the money to your account within 3 days after returning the goods. You need only to write an email to info@stronggear.eu or call +420 777 670 947. The goods must be properly packed to avoid any damage during transportation and must in the same condition. We are not a rental. The guarantee is there for trying the equipment, not for its repeated use.
Alternative Produkte (3)
Letztes auf Lager
448 €
376,47 €
ohne MwSt.
Auf Lager
von
55,90 €
von
46,97 €
ohne MwSt.
Auf Lager
59,90 €
50,34 €
ohne MwSt.