74 Punkte für das Treusystem
---
A horizontal wall mounted pull-up bar, made of high quality steel with a good grip width, special surface with excellent resistance, ideal for exercise at home or in gyms. Mehr
Hersteller: StrongGear Produktkode: P00093 Versand und Zahlung
A horizontal wall mounted pull-up bar, made of high quality steel with a good grip width, special surface with excellent resistance, ideal for exercise at home or in gyms. Mehr
Hersteller: StrongGear Produktkode: P00093 Versand und Zahlung
Simple construction, extraordinary effect
The horizontal pull-up bar Strong 60 with support arms made of high-quality steel which can be easily attached to the wall finds its use everywhere. Two support arms and six holes to affix the bar to the wall ensure high stability and high load capacity. The load capacity of our pull up bar is up staggering 300 kg. The profile of the structure, perfect welds and a special surface finish allows you to carry out a wide range of exercises. The distance of the bar from the wall is 56,5 cm, providing more than enough space for your training.
The best pull-up bar for you
Competitive pull-up bars can be affixed to the door, but they do not provide enough safety and space. You risk falling and resulting injuries. For taller people, enough range of movement and technique is usually not ensured. There are also limited exercise options and grip variations. Another big disadvantage is the material used and limited stability. But our pull up bar is different - it is designed with maximum safety and functionality in mind.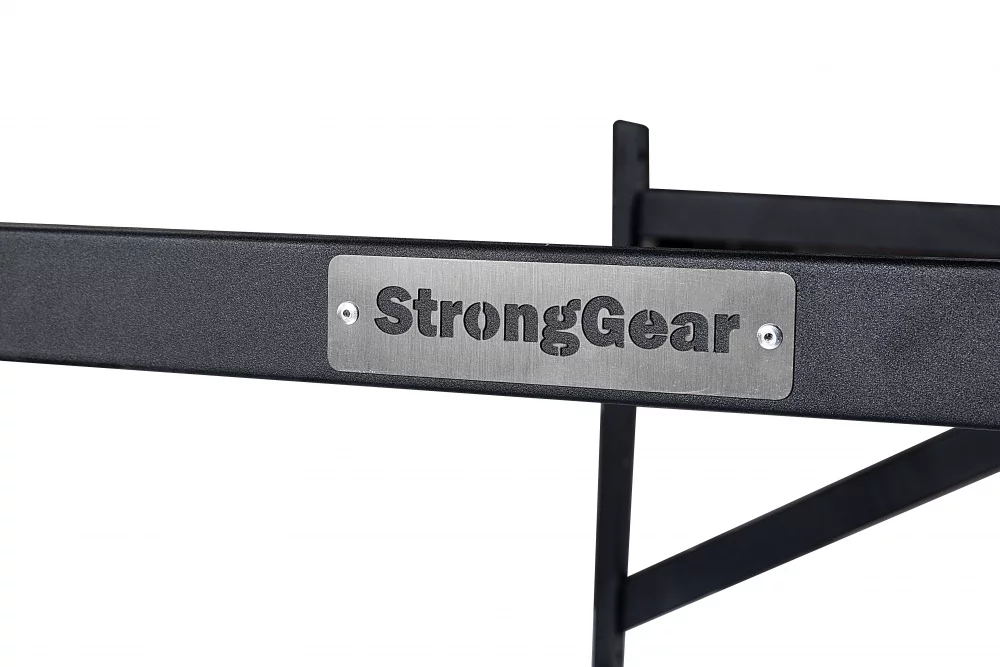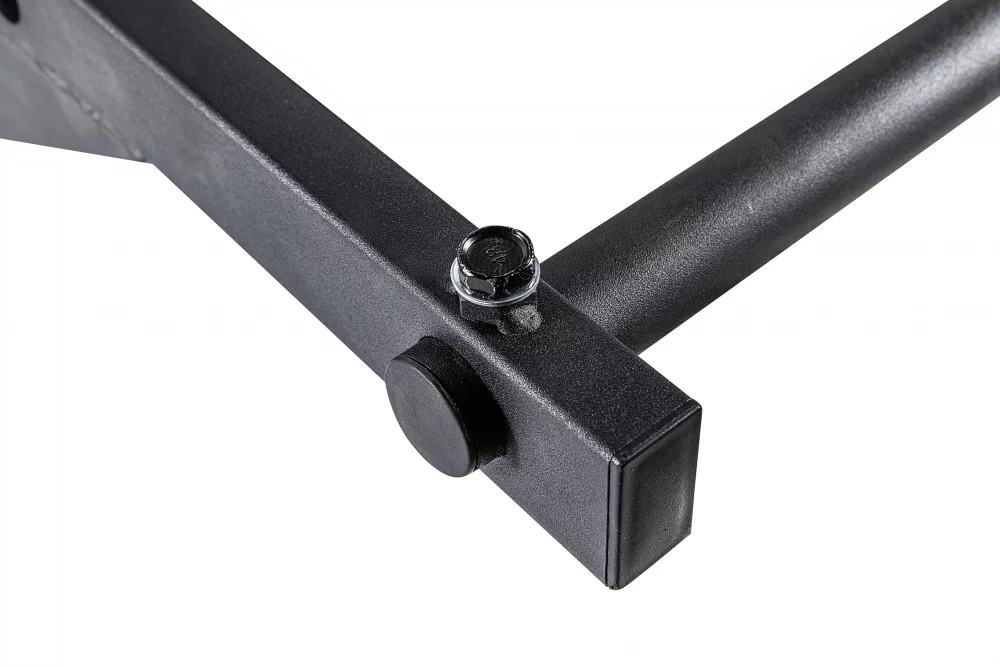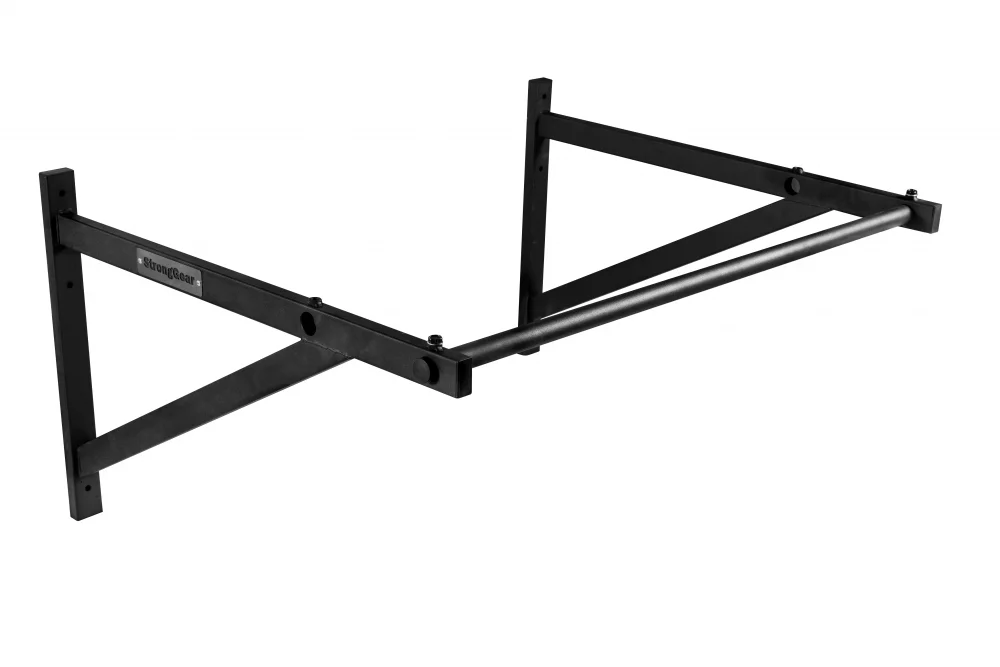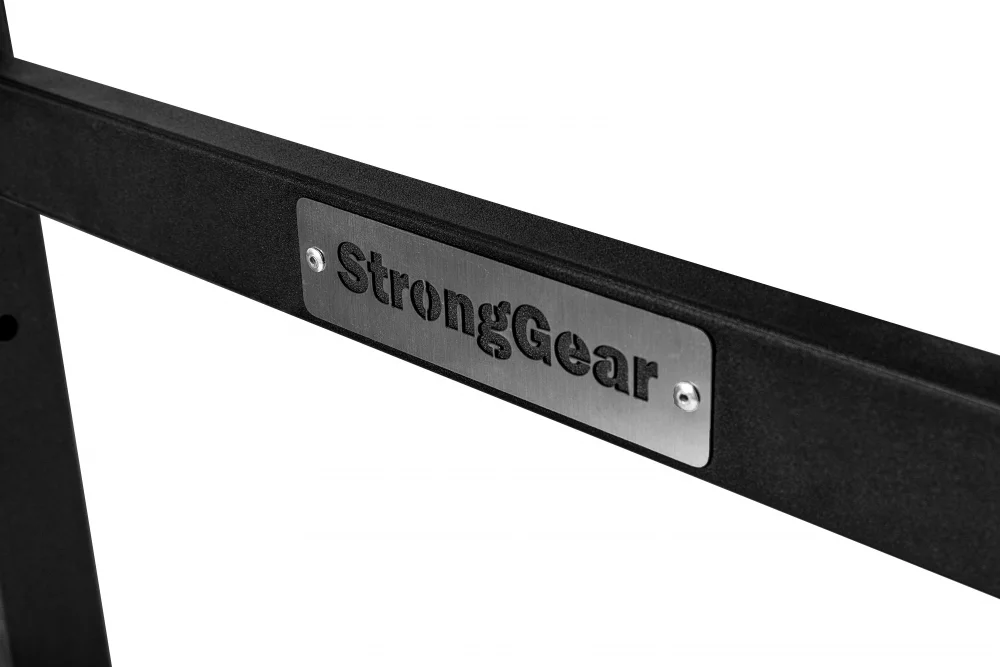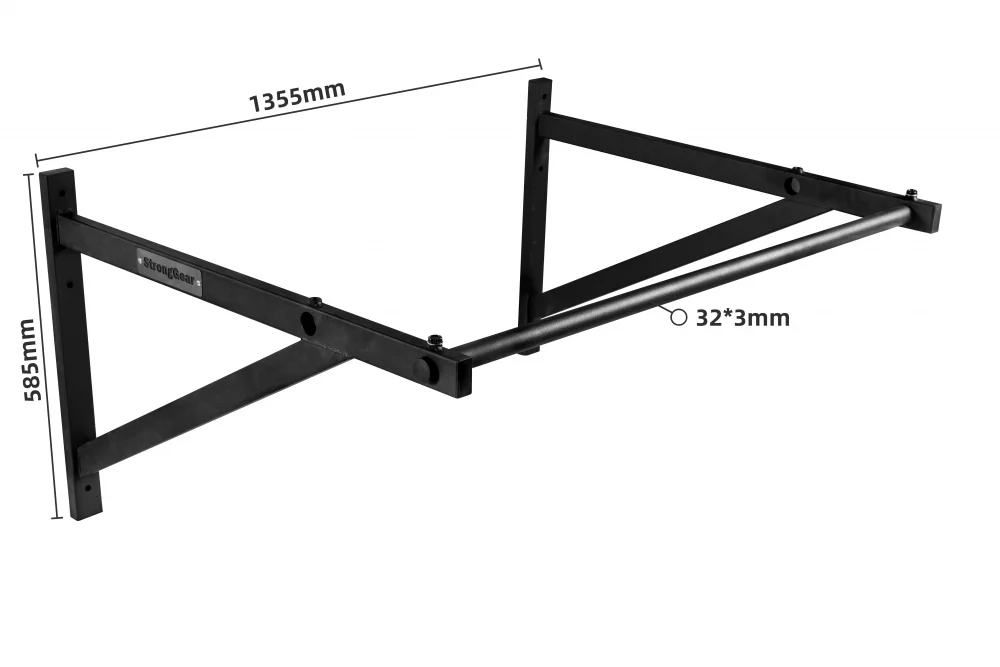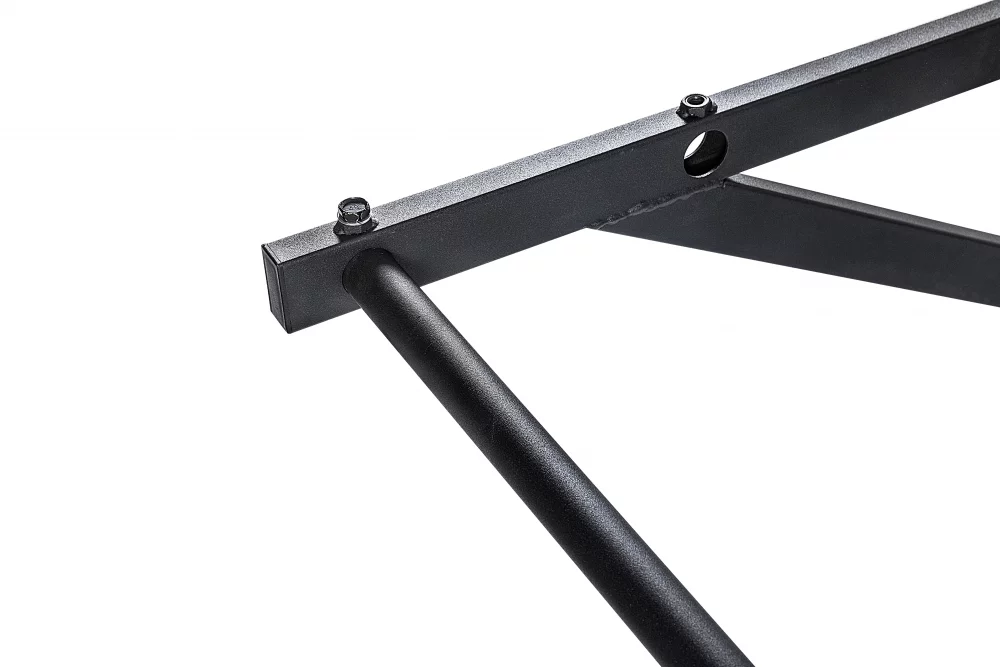 3 grip variants

Three grip variants ensure perfect strengthening and toning of back muscles. When doing pull ups, a large number of upper body muscles is involved. It's no coincidence that pull ups are often considered a significant indicator of strength.
Improvements during each workout
Try adding one extra pull up every training and exceed your limits. Invite your friends and compare your performance.
Develop abdominal muscles
Leg lifting is one of the most used and most effective exercise in abdominal training which is focused on the development of lower and upper body parts.
All equipment included
The package also includes all equipment necessary for building and attaching the pull-up bar.
Why are pull ups and hanging leg raises important:
They strengthen the muscles of the back, arms, abdomen and core

Prevent back pain

Strengthen the grip

Help burn fat

Create a bigger back and a narrow waist

Reduce mental stress
Muscle groups involved during pull ups and hanging leg raises

100% Satisfaction Guarantee
You have the right to return all purchased goods within 30 days, free of charge, without any need to provide a reason. This means that we will pick up the goods you wish to return free of charge, and return the money to the account of your choice within 2 working days after the return of the goods. Just write to us at info@stronggear.eu or call +420 777 670 947. There are two conditions for the acceptance of returning goods - the goods must be properly packed so that they are not damaged during transport and the purchased goods must be in the original condition. The warranty is there for trying out the product, not for its repeated use.
Parameter
| | |
| --- | --- |
| Länge | 61,5 cm |
| Grifflänge | 125 cm |
| All hardware included | Yes |
| Material | Steel |
| Max Tragkraft | 300 kg |
| Resistance surface | Yes |
| Griffoberflächenfinish | Yes |
| Griff Diameter | 32 mm |
| Width | 135,5 cm |
| Gewicht | 10 kg |
| Height | 58,5 cm |
| Bar distance from the wall | 56,5 cm |