Ausverkauf -28%
81 Punkte für das Treusystem
---
The Stronggear Landmine is made of a steel with stable 5 kg base, resistant surface, handle for easy transport and strengthening of the whole body. Mehr
Hersteller: StrongGear Produktkode: P00097 Versand und Zahlung
Ursprünglicher Preis 114 €. Bezahlen 28% (32,10 €) 81,90 € mit MwSt.
The Stronggear Landmine is made of a steel with stable 5 kg base, resistant surface, handle for easy transport and strengthening of the whole body. Mehr
Hersteller: StrongGear Produktkode: P00097 Versand und Zahlung
Unusual but very effective training equipment
As the title suggests the shape reminds of landmine or baseball diamond. It is a versatile rotating tool that changes the conventional Olympic barbell and the plate into a training tool. Yes, there is plenty of alternatives to replace landmine but the training effect is worse. You put any 50 mm Olympic barbell in our Stronggear Landmine and you can start to train. Due to high quality of our products, Landmine is made of robust steel with a total weight of 5 kg which predicts high stability. The product is coated by powder-paint with a durable structure to prevent from corrosion and scratching. The best place to put it is the corner of the room where Landmine is the most stable but also saves space. This will be especially appreciated by users at home gyms and smaller fitness centers. The load capacity of this product is practically unlimited, just a matter of how many plates you put on the barbell.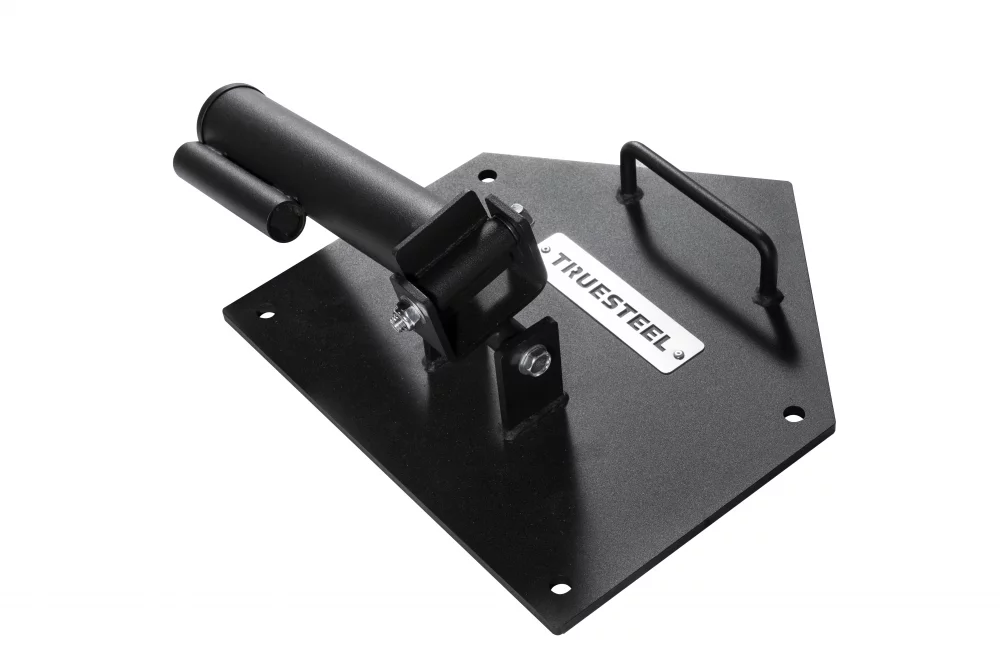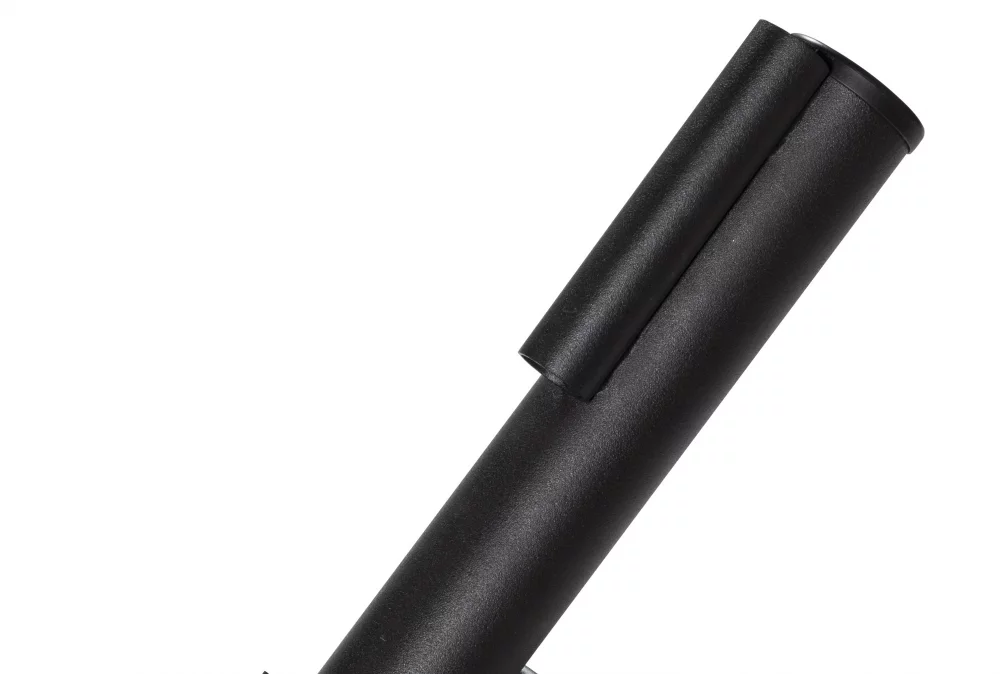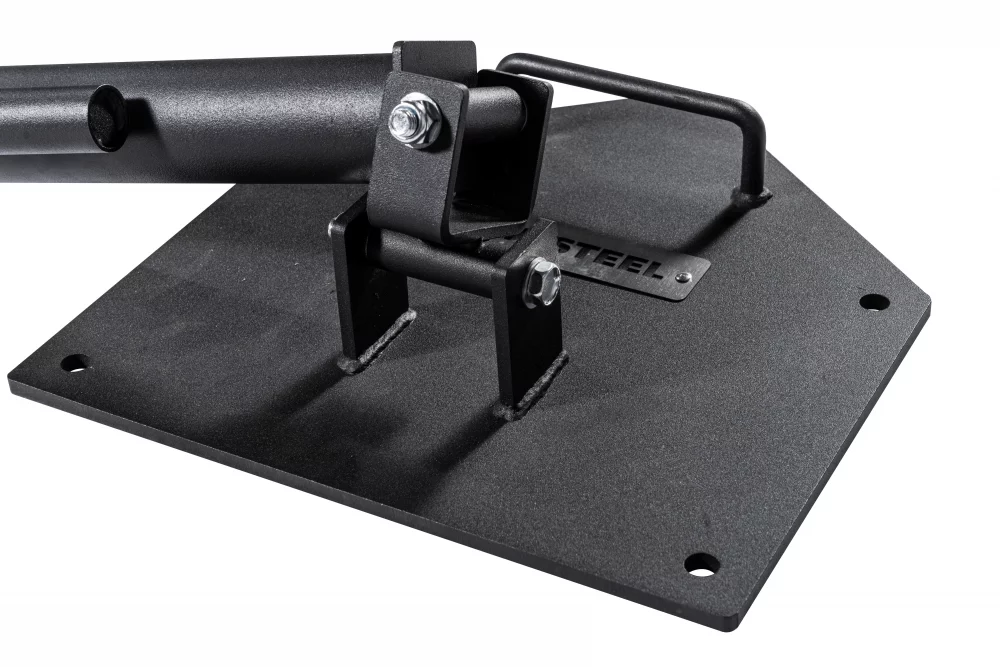 New variants of well-known exercise
Stronggear Landmine expands your exercise possibilities and allows you to perform most of the well-known exercise in a new form. You can easily train the upper and lower body.
Versatile functional addition
During a landmine training you overcome the gravitational resistance, so all your muscles have to be constantly activated, especially the core.
Unlimited range of motion
From static positions to dynamic movements where you can focus on explosiveness and rotation in the body axis.
Easy and fast fastening of the barbell
A depth of 30 cm and a radius of 50 mm allow easy and quick fastening of the barbell which is also perfectly stable.
9 Reasons why to include Stronggear Landmine to your workout
Strengthen whole body
Improves articular stability
Helps burn fat
Develop speed and strength
Strengthen grip
Offering many exercise
It strengthens core and thus and is a prevention of back pain
Allows natural movement
Training with landmine is fun
Training exercise with Stronggear Landmine
There is a lot of exercise that can be trained with landmine. In addition to basic exercise such as squats, lunges and different variations of pressure exercise targeting on the whole body we can add core rotational stability and peak power through a greater range of motions. Basic variations of exercise can be easily changed by adding elements of speed and explosiveness. The main weapon of landmine is neutral grip which allow natural movement of the joints. To all of this you constantly add stabilization of your core. Do not be discouraged by the fact that other athletes do not train with it. Enjoy the benefits that this choice brings.
 Training exercises for the upper-body:
Landmine front squat (barbell on the chest)
Landmine lunges (barbell on the chest)
Sumo Squat
Deadlift
Single leg deadlift
Good mornings
 Training exercises for the Lower-body:
Turkish get-up
Landmine Single-Arm Row
Standard landmine shoulder press
Landmine triceps floor press (triceps press)
Landmine Floor Press (chest press)
Landmine antiflexion
100% Satisfaction Guarantee
You can return for FREE all goods until 30 days without giving reason. This means that we pick up the goods that you want to return at your place for free and return the money to your account within 3 days after returning the goods. You need only to write an email to info@stronggear.eu or call +420 777 670 947. The goods must be properly packed to avoid any damage during transportation and must in the same condition. The guarantee is there for trying the equipment, not for its repeated use.
Parameter
| | |
| --- | --- |
| Farbe | Schwarz |
| The Length of anchoring part | 40 cm |
| Material | Steel |
| Max Tragkraft | 200 kg |
| Resistance surface | Yes |
| Width | 38 cm |
| Easy to storage and transport | Ja, Handle for easy transport |
| Hantelstangetyp | For diameter 50 mm of the loading part |
| Gewicht | 13,3 kg |
| Halterlänge | 30 cm |