104 Punkte für das Treusystem
---
Is designed for junior weighlifting and practicing technique. This Olympic bar, weighing 10 kg, is also widely used for practicing women's technique - the grip has a 25 mm diameter, just like the women's Olympic axis. Mehr
Hersteller: StrongGear Produktkode: P00007 Versand und Zahlung
Is designed for junior weighlifting and practicing technique. This Olympic bar, weighing 10 kg, is also widely used for practicing women's technique - the grip has a 25 mm diameter, just like the women's Olympic axis. Mehr
Hersteller: StrongGear Produktkode: P00007 Versand und Zahlung
Do you think about our young athletes?
Every one of us started once. Do you remember how hard it is to fit into new sport group? Make it easy for our young athletes and be at the start of their career. Believe me, they will pay it forward. Our Junior bar is a real miracle that will be appreciated by all beginners. Step out of line and give them a helping hand.
StrongGear Junior Olympic bar has the same diameter and length of the grip as the StrongGear women bar. But they weight only 10 kg. This combination has several advantages:
Excellent for training of the techniques
Excellent for preheating before exercise
Ideal for training after injuries
Great for regenerative workouts
Allows you to practice additional exercises when you need to lift less than 15 kg. For women, 15 kg could be sometimes too much and they do not handle most of the supplementary exercises.
Ideal for beginners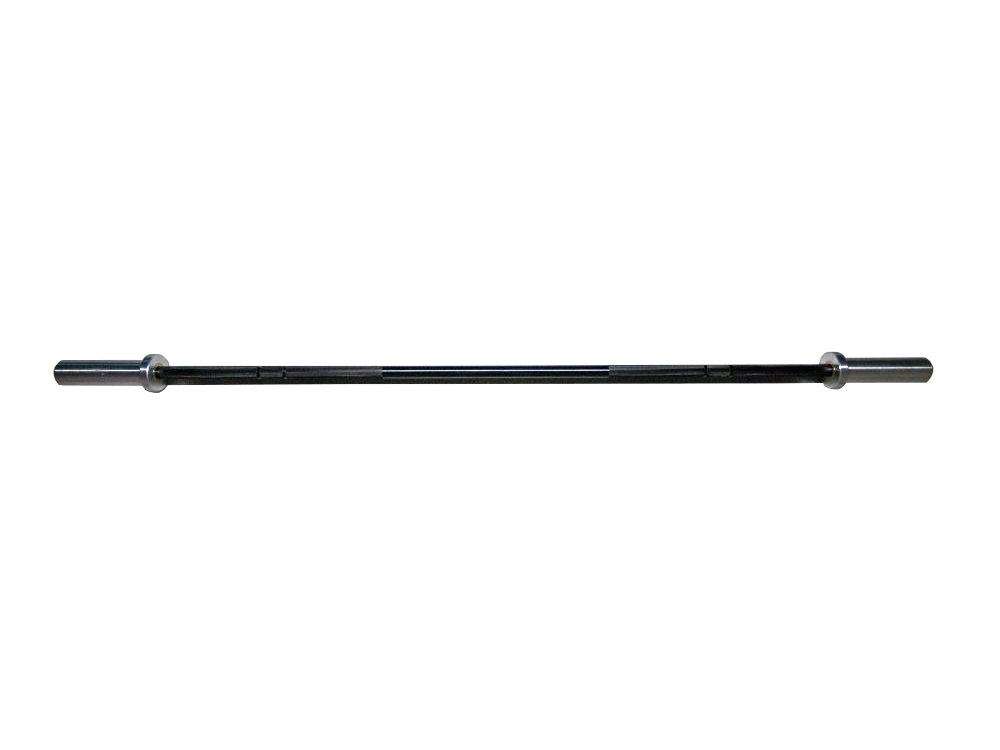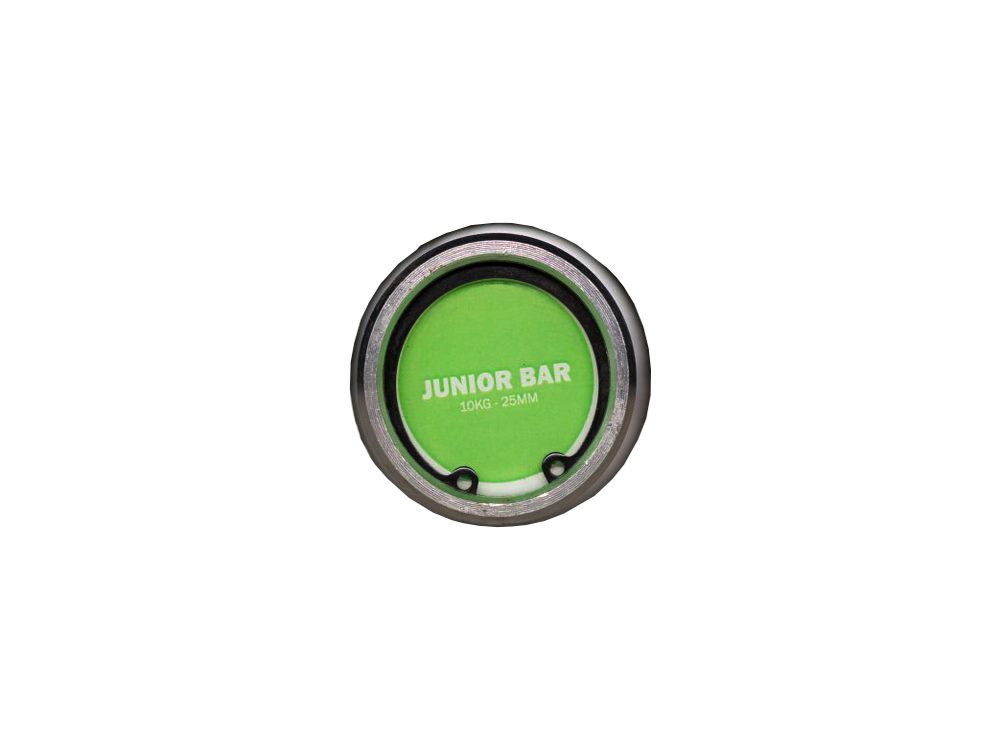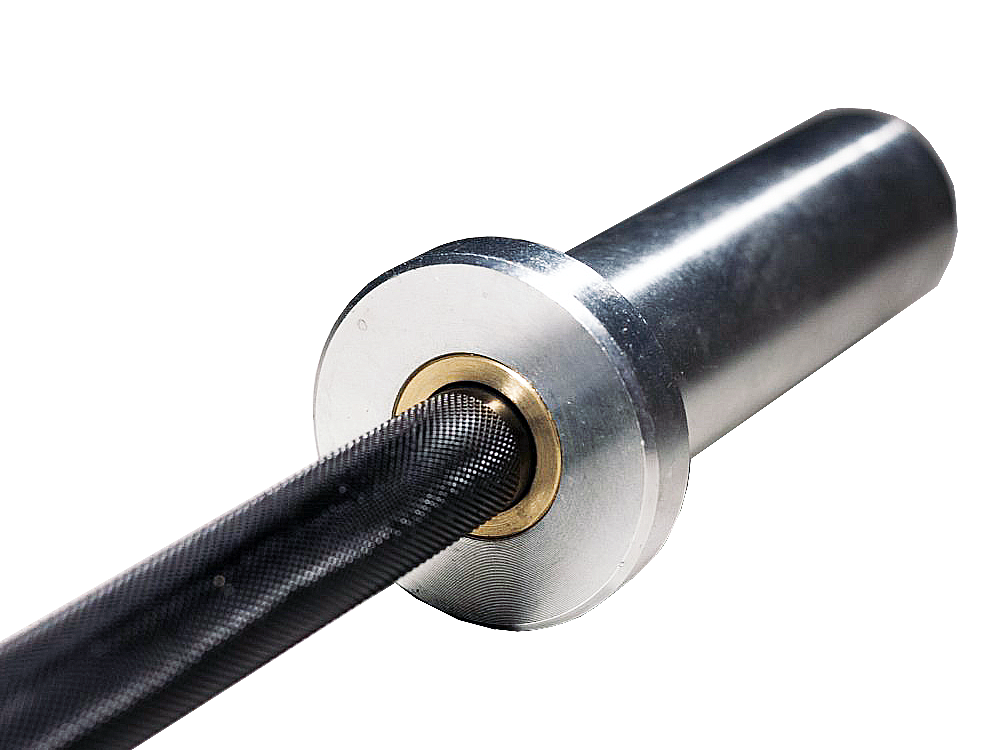 High quality steel
The bar is made of high-quality steel. It has a capacity of 90 kg and it is designed for practising the technique not lifting heavy weights.
Olympic diameter of sleeves
With 50 mm diameter you can load all standards Olympic plates. You do not have to buy any new or special plates for this type of diameter.
Best grip diameter
Exact diameter of 25 mm. This is really best grip diameter for our young athletes. A smaller diameter will allow a perfectly strong grip.
Precise knurling with IWF marking
There is knurling with exact proportions according to IWF (two rings and 91 cm between them), so you know exactly where to grasp the bar.
100% Satisfaction Guarantee
You can return for FREE all goods until 30 days without giving reason. This means that we pick up the goods that you want to return at your place for free and return the money to your account within 3 days after returning the goods. You need only to write an email to info@stronggear.eu or call +420 777 670 947. The goods must be properly packed to avoid any damage during transportation and must in the same condition. We are not a rental. The guarantee is there for trying the equipment, not for its repeated use.
Parameter
| | |
| --- | --- |
| Länge | 170 cm |
| Sleevelänge | 18 cm |
| Grifflänge | 131 cm |
| Lagern | 2 Ballbuchsen |
| Max Tragkraft | 90 kg |
| Anwendung | Leichtes Gewichtheben, Zusätzliche Übungen, Technik-Einübung |
| Sleeveoberflächenfinish | Glanzverzinkte (hell) |
| Griffoberflächenfinish | Schwarz zinc |
| Sleevediameter | 50 mm |
| Griff Diameter | 25 mm |
| Zentral Rändeln | Ohne Rändeln |
| Hantelstangetyp | Junior |
| Gewicht | 10 kg |
| Hantelstangemarkierung | IWF |