Hex dumbbell rack: 1 - 10 kg
- Farbe: Silver
Hex dumbbell rack: 1 - 10 kg
- Farbe: Silver
159 Punkte für das Treusystem
---
Steel vertical dumbbell rack for storing of 10 pairs of lightweight hexagonal dumbbells with protective rubber and stable base.
Mehr
Hersteller: StrongGear Produktkode: P00140-2 Versand und Zahlung
Steel vertical dumbbell rack for storing of 10 pairs of lightweight hexagonal dumbbells with protective rubber and stable base.
Mehr
Hersteller: StrongGear Produktkode: P00140-2 Versand und Zahlung
Organize Your Dumbbells With Our Hex Dumbbell Rack
The rack is made of solid steel and is perfect for any home or commercial gym. If you want to keep your gym tidy and prevent damage to the floor, you definitely need this special rack! No more time wasted by sifting through heavy dumbbells trying to find the one you need. Your dumbbells will be always ready to use. The construction is very stable, so there is no risk of the rack overturning. The rack holes are shaped for dumbbells of lighter weights and smaller dimensions. They are especially ideal for dumbbells from 1 kg to 10 kg. Offer your clients a well-equipped and organized gym with our space-saving hex dumbbell rack!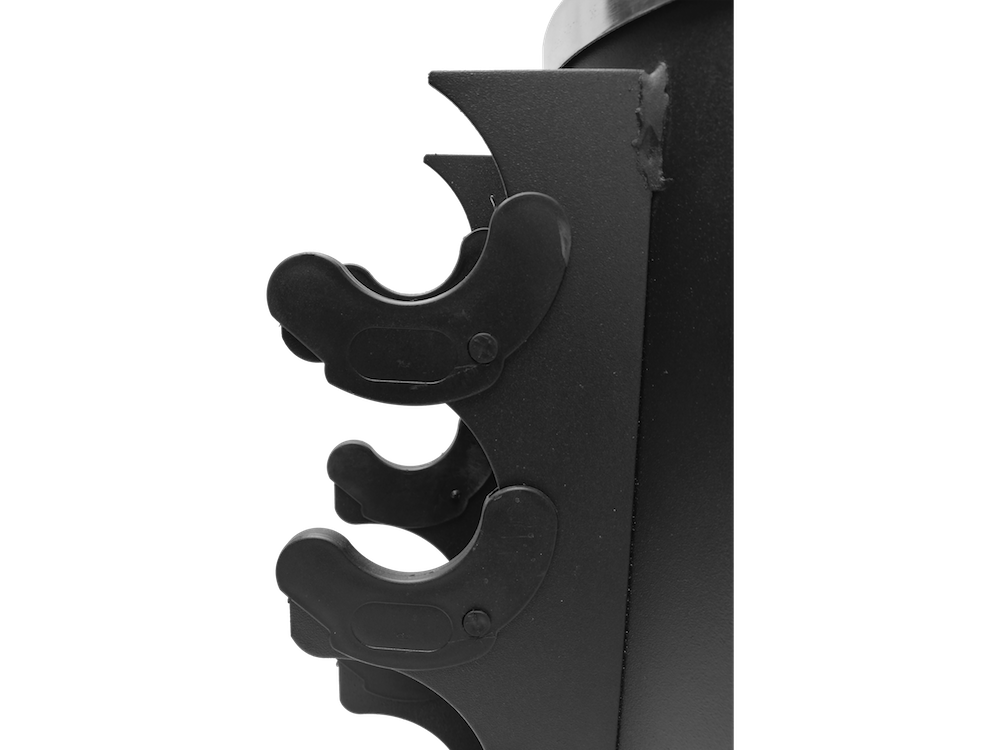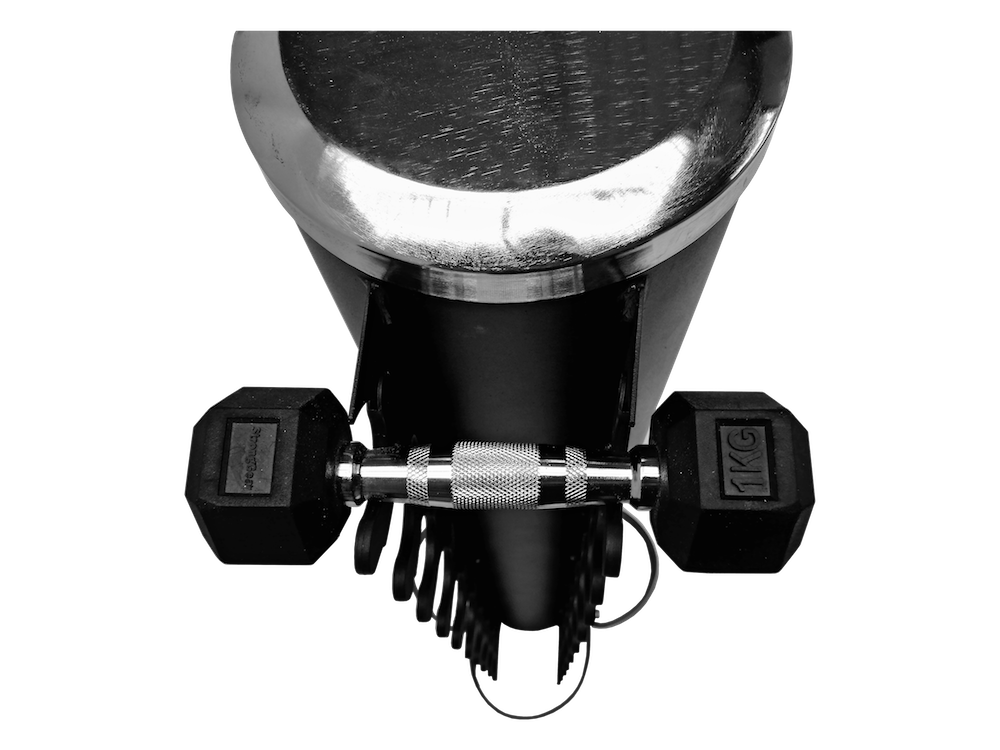 Perfect for Your Lighter Weights
The rack is primarily designed and created for lighter dumbbells from 1 kg to 10 kg. 
Modern Design
The refined modern design of the steel construction will give your gym a professional look.
Stable Base
The steel structure is designed to be as space-saving as possible, but at the same time remains perfectly stable.
Two Color Options
We offer two color options, so you can choose the one that will suit your gym better - classic black or elegant silver.
100% Satisfaction Guarantee
You have the right to return all purchased goods within 30 days, free of charge, without any need to provide a reason. This means that we will pick up the goods you wish to return free of charge, and return the money to the account of your choice within 2 working days after the return of the goods. Just write to us at info@stronggear.eu or call +420 777 670 947. There are two conditions for the acceptance of returning goods - the goods must be properly packed so that they are not damaged during transport and the purchased goods must be in the original condition. The warranty is there for trying out the product, not for its repeated use.
Parameter
| | |
| --- | --- |
| Farbe | Black, Silver |
| Material | Steel |
| Protective coating | Yes |
| Plastic protection | Yes |
| Number of shelves | 20 |
Alternative Produkte (3)
Schnelle Informationen
Neu


Auf Lager
198 €
166,39 €
ohne MwSt.
Schnelle Informationen
Neu


Auf Lager
284 €
238,66 €
ohne MwSt.


Letztes auf Lager
248 €
208,40 €
ohne MwSt.