Polyurethane EZ Curl Biceps Bar
- Gewicht: 25 kg
Polyurethane EZ Curl Biceps Bar
- Gewicht: 25 kg
129 Punkte für das Treusystem
---
Durable polyurethane bars have perfect surface and shape thanks to fine knurling and the exact size of the handle. In addition, it dampens impacts, never smell bad and does not make smudges. Mehr
Hersteller: StrongGear Produktkode: P00214-4 Versand und Zahlung
Durable polyurethane bars have perfect surface and shape thanks to fine knurling and the exact size of the handle. In addition, it dampens impacts, never smell bad and does not make smudges. Mehr
Hersteller: StrongGear Produktkode: P00214-4 Versand und Zahlung
High quality biceps bars are the foundation of success of fitness centers
Tools without which your fitness really can not be. We offer you curl EZ biceps where you can choose exactly the weight you need. We offer weights of 10 kg, 15 kg, 20 kg, 25 kg and 30 kg. So you do not have to waste your time by adding weight, just take the desired one. By selecting the appropriate curl dumbbells in optimal weight, you will always have a full fitness centers. Once your clients test our extremelly durable polyurethane StrongGear bars, they will no longer want another one.
Extremely durable dumbbells of the highest quality
Our urethane dumbbells consist of three parts. They have one handle and two weight discs. The handle is pressed mechanically to the weight discs. It ensures exact weight and dimension. All three parts are welded together. This is the best possible connection that exists. The surface of the gripping part is coated by chromium. It provides perfect protection and a strong grip. Your clients will be able to lift more weight and you will not have to worry about anything - clean them from rust etc. They are maintenance-free.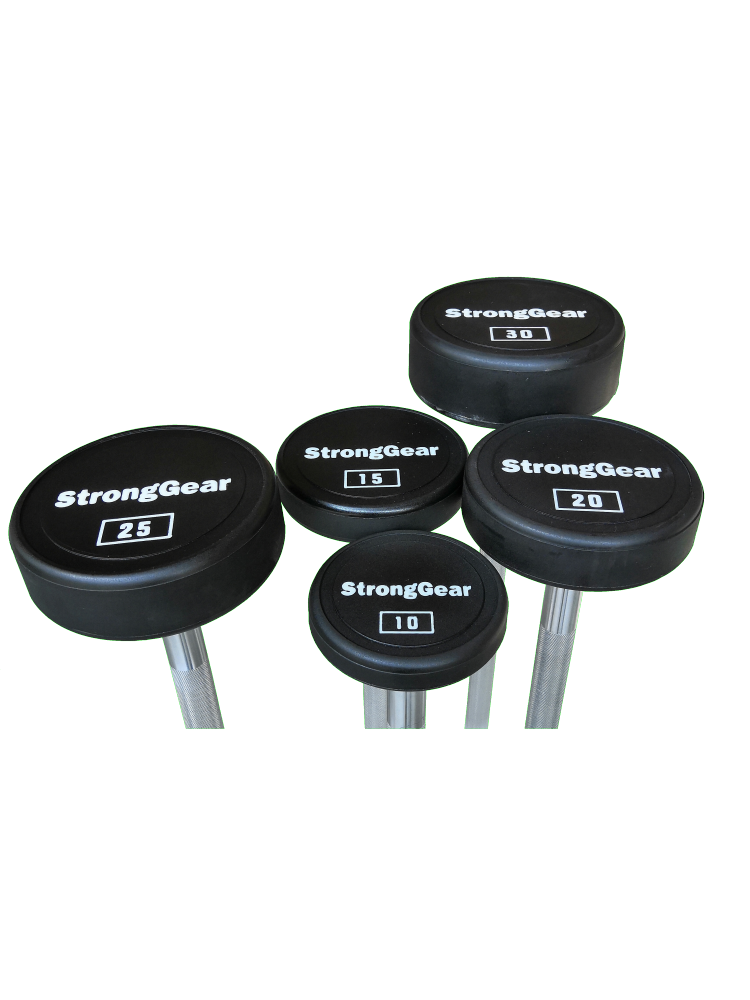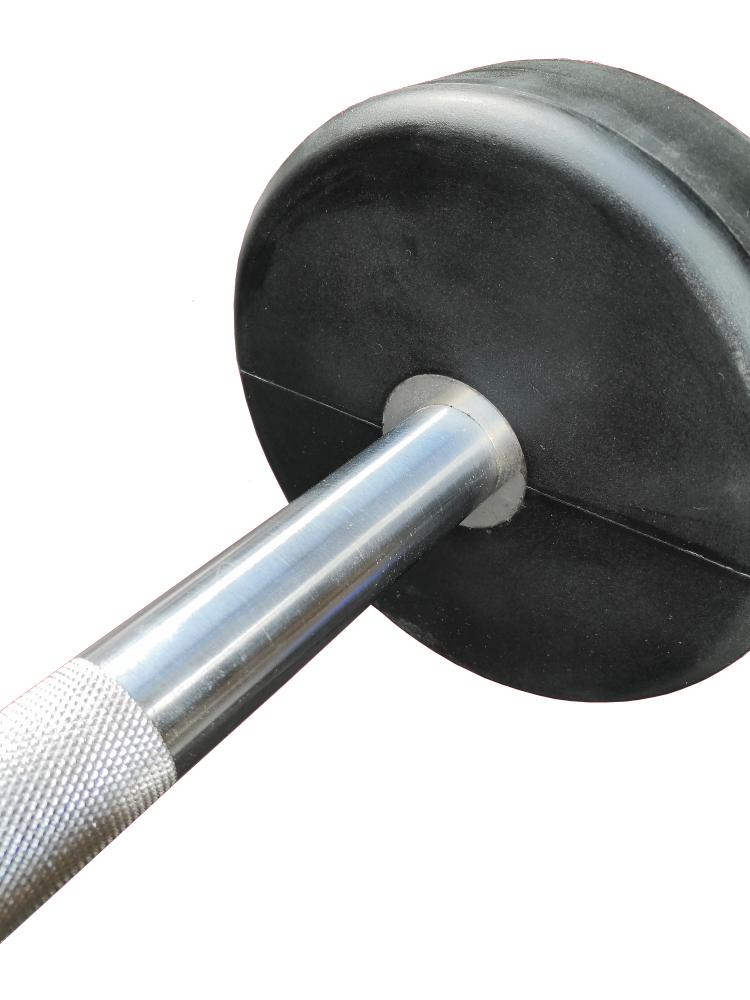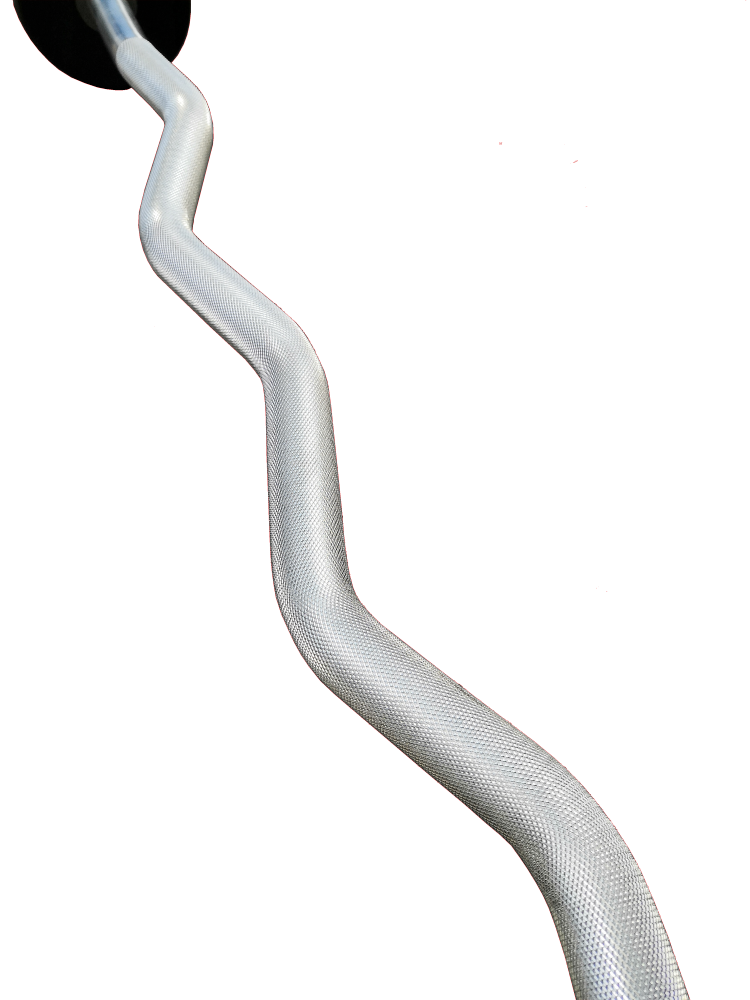 Exact weight
Our dumbbells have an accurate weight and size so your training will be absolutely great.
Insoluble polyurethane
Our dumbbells are made of the highest quality polyurethane without any poor quality adds that would degrade their quality.
Never smell bad
Rubber dumbbells smell really bad. It can be unpleasant while you workout but polyurethane has a great advantage, it never smells.
Never make smudges
Classical rubber dumbbells make smudges. Rubber will make stains on your clothes, floor and walls. It's just one of the many things that distinguishes polyurethane from rubber - it does not make stains.
100% Satisfaction Guarantee
You can return for FREE all goods until 30 days without giving reason. This means that we pick up the goods that you want to return at your place for free and return the money to your account within 3 days after returning the goods. You need only to write an email to info@stronggear.eu or call +420 777 670 947. The goods must be properly packed to avoid any damage during transportation and must in the same condition. We are not a rental. The guarantee is there for trying the equipment, not for its repeated use.
Alternative Produkte (3)
Letztes auf Lager
1344 €
1129,41 €
ohne MwSt.
Auf Lager
von
40 €
von
33,61 €
ohne MwSt.
Auf Lager
76,40 €
64,20 €
ohne MwSt.