Competitive StrongGear Kettlebell 40 kg- 48 kg
- Gewicht: 40 kg
Competitive StrongGear Kettlebell 40 kg- 48 kg
- Gewicht: 40 kg
224 Punkte für das Treusystem
---
Shape your body with StrongGear competitive kettlebell
Kettlebell is a special dumbbell shaped as a ball with handle. Metal kettlebell thanks to its shape enables you to perform a lot of exercise which you cannot do with other dumbbells.
Kettlebell is one of the best fitness equipment for body forming. It is cheap and practical, so it is very good for home training. It will help you gain muscle mass, increase flexibility, strength, mobility.
We remove all bad features such as slippery handles, unbalance, unsuitable dimensions, poor quality of materials and improved good ones to create a unique kettlebell.
Competitive design
The competitive design of the kettlebell means that every weight variation has the same dimension. For example: 8 kg KB has same dimensions as 20 kg or 48 kg KB.
It has a lot of advantages. If you train with normal kettlebell you always have a problem with dimensions. 4 kg or 12 kg KB are small and the handle is short. It is not good for a strong grip. Manipulation with small kettlebells is really difficult.
On the other hand, bigger weights are too big. The handle is thick and too far from the bottom. The overall dimension of the kettlebell (36 kg and more) is not good for a safe training. Competitive kettlebells eliminate this problem. They have perfect dimension for training whether you're training with 8 kg or 48 kg KB.
Competitive kettlebells have another advantage. Kettlebell training brings result in gaining strength and muscle mass. But if we train with normal kettlebell, we have to use bigger and heavier kettlebells. Different dimension means there is change in techniques and we have to start to learn a new technique. This is not necessary with our competitive kettlebells. The size of the kettlebell remains the same as well as the technique.
These two benefits bring faster and easier results from training. You do not have to change the technique and be restricted by unsuitable dimension.
Discover StronGear Kettlebell - Kettlebell born for hard training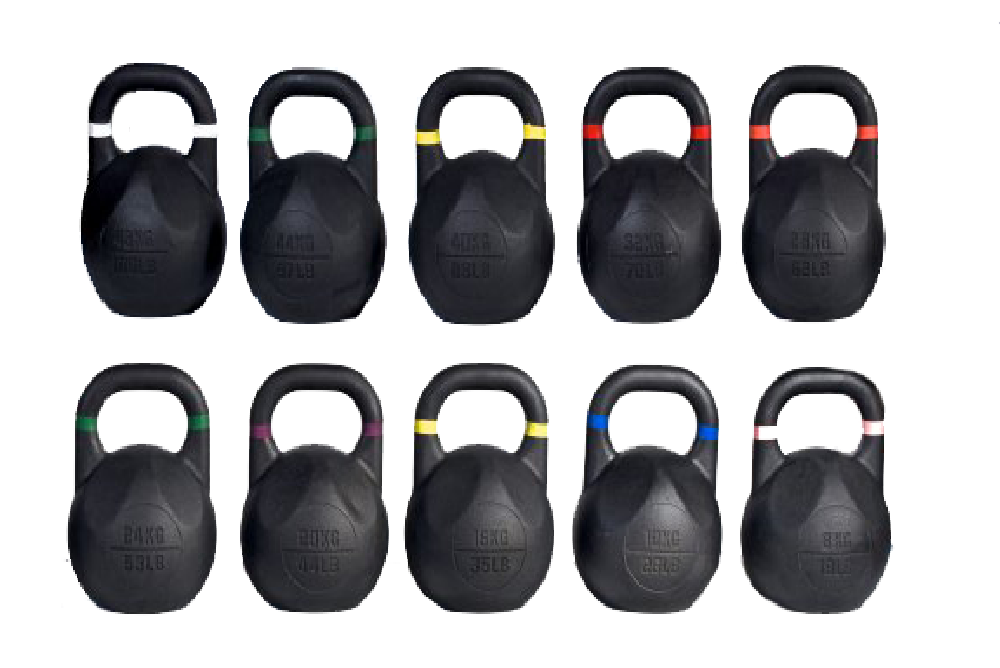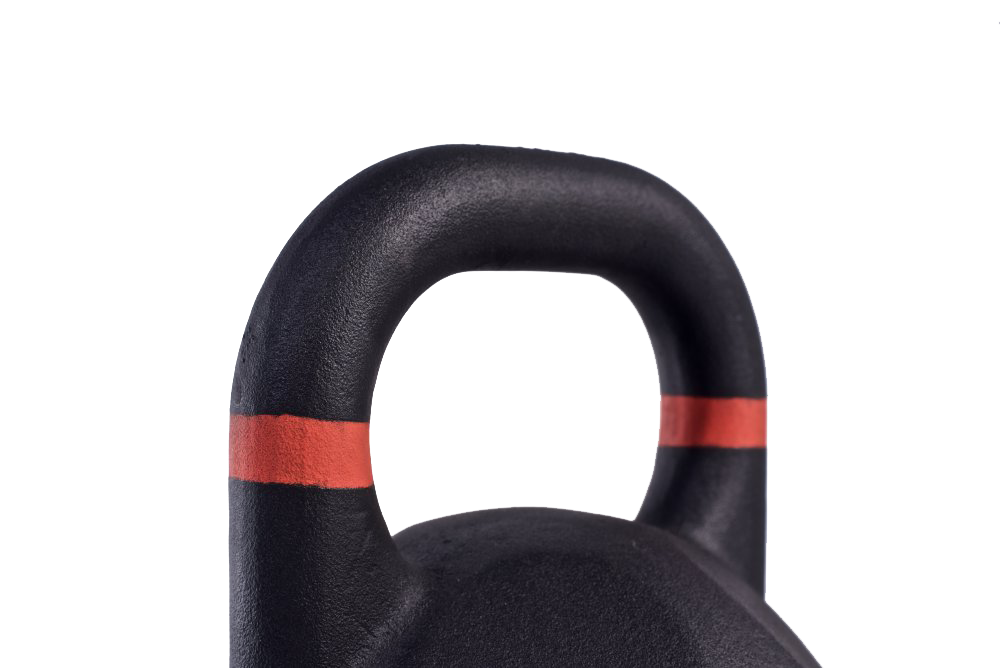 7 reasons why to include kettlebell into your training
Main promoter and father of Kettlebel Pavel Tsatsouline (instructor of the Russian Special Forces and founder of Strong First) said: "Kettlebell training is hard. It is hard for the heart, muscles, everything. So exercise, move and do not sit at home and watch TV, otherwise you will be still tired.".
Functional training based on natural motion
With one KB you can do strength training but also cardio training
With KB you strengthen the whole body and burn fat
Reduces the risk of injury and increases joint mobility
Exercise with KB is fun, it's never boring
It saves your time and gives results
You can train anytime, anywhere, you do not need any special equipment
100% Satisfaction Guarantee
You can return for FREE all goods until 30 days without giving reason. This means that we pick up the goods that you want to return at your place for free and return the money to your account within 3 days after returning the goods. You need only to write an email to info@stronggear.eu or call +420 777 670 947. The goods must be properly packed to avoid any damage during transportation and must in the same condition. We are not a rental. The guarantee is there for trying the equipment, not for its repeated use.
Parameter
| | |
| --- | --- |
| The price information | The priece includes one piece of kettlebell (no pair). |
| Width | 208 mm |
| Gewicht | 40 kg, 44 kg, 48 kg |
| Height | 282 mm |
ProCeram Lucie Charvátová
PositivesSolidní kettlebell. Váha sedí (o cca 200g těžší na 32kg), hezké zpracování a barevné značení sedí oproti laciným kettlebell z jiných shopů. Nesmrtelný ...mehr
NegativesPo čase začal vevnitř lehce cinkat a po 10k+ swingů se z madla oloupala barva ale nic, co by vadilo v používání.
---
Frodo
PositivesRovnako velky ako lahsie kettlebely. Kvalita povrchu a odliatku. Rychle dodanie
Negatives
Alternative Produkte (3)
Schnelle Informationen
Ausverkauf -12%


Auf Lager
124 €
140,90 €
104,20 €
ohne MwSt.
Schnelle Informationen
Neu


Auf Lager
von
16,80 €
von
14,12 €
ohne MwSt.
Schnelle Informationen
Ausverkauf
Clearance!


Auf Lager
von
117,90 €
von
99,08 €
ohne MwSt.