Competitive gymnastic rings
Competitive gymnastic rings
49 Punkte für das Treusystem
---
Competitive gymnastic rings with adjustable straps, metal carbiners and extreme load capacity, suitable for bodyweight training. Mehr
Hersteller: StrongGear Produktkode: P00121 Versand und Zahlung
Competitive gymnastic rings with adjustable straps, metal carbiners and extreme load capacity, suitable for bodyweight training. Mehr
Hersteller: StrongGear Produktkode: P00121 Versand und Zahlung
The best training equipment for body-weight training
Gymnasts who are training on rings create strong and shaped body which is also greatly functional. The rings are very popular in sport such as CrossFit and calisthenics. You will strengthen the whole upper-body. In addition, you can choose from a different variety of difficulties. The ring workout is good for everyone.
 High quality wooden rings
Rings are made of a variety of materials but only wooden meet all your expectation. The iron circles that we can see on outdoor playgrounds do not allow a strong and non-skid grip. Most exercise with them are much more difficult and often impracticable. The difference between wood and plastic is evident from the first sight. Plastic is slippery and very light. On the contrary the wood grip is great and very pleasant and the rings do not crawl.
We are introducing StrongGear gym rings
The competitive gymnastic rings are made of the finest wood with fine scratches, reinforced straps and steel carbines. The result is robust and reliable rings for a great price. Especially suitable for commercial gym and fitness centers.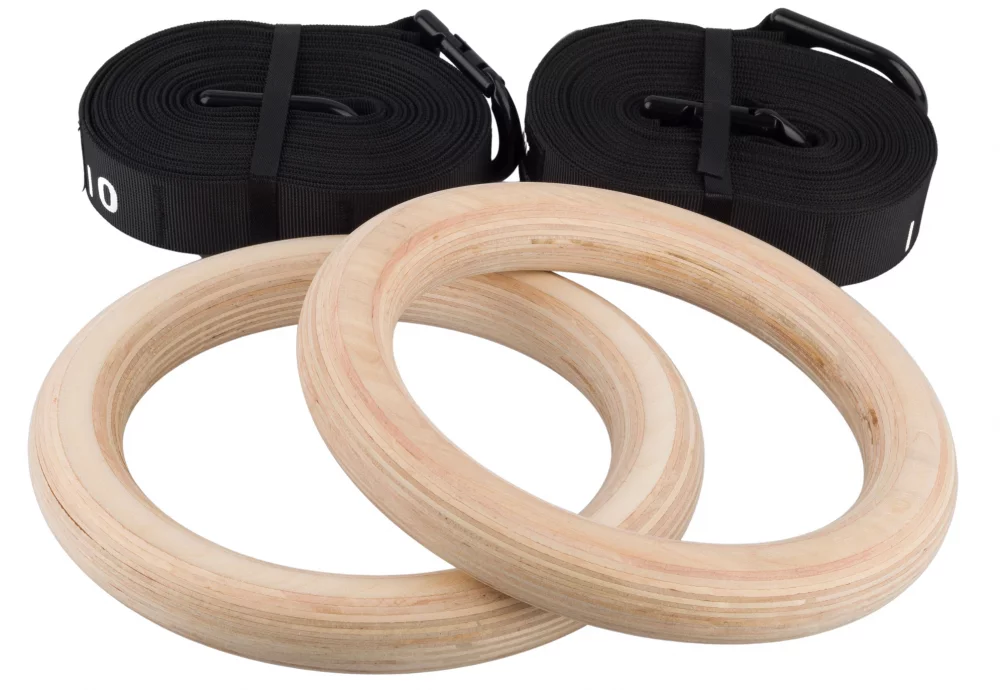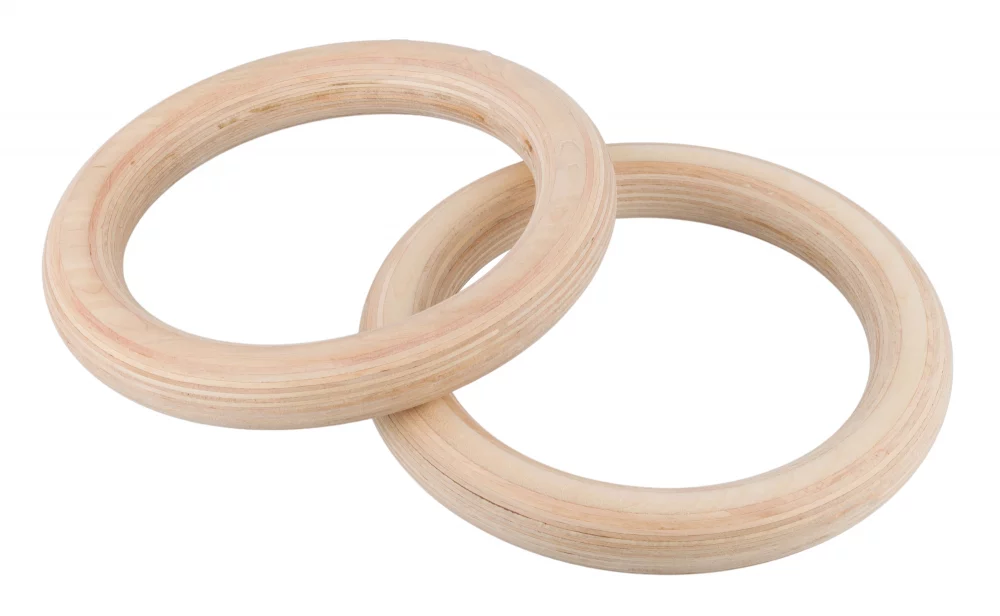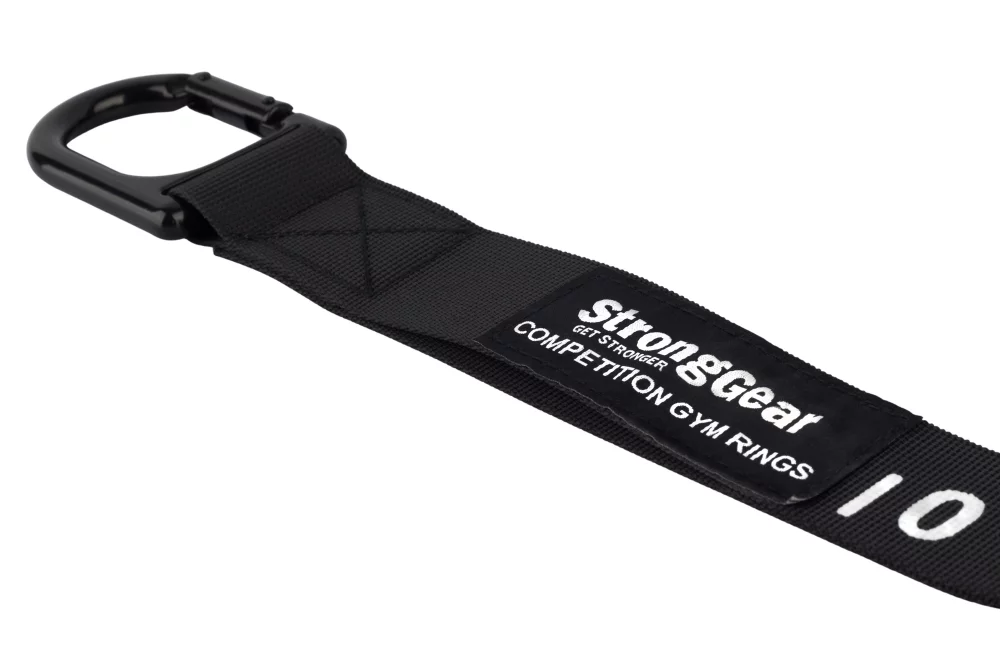 Adjustable straps
You can adjust the height of the 5 m long nylon straps by carabines. Therefore all, adults and children can train with it.
Carabines
With metal carabines you can simply adjust the length of the straps. Manipulating with straps is very simple and fast. The carabines are coated by powder paint protecting against corrosion.
Grooves
There are grooves on the rings. They are machine-cut. It allows you stronger and more stable grip even if your hands are sweat.
Natural wood
For maximum satisfaction and perfect grip, the circles are made of natural wood, without any type of paint.
Give your body weight training a new level!
Training with rings is really great and bring results. Shape your body with gymnastic rings and have a perfect figure. Bodybuilders will be jealous of your figure.
The rings will make your training more effective and funnier
It offers a wide range of new exercise of all levels
Workout with rings is suitable for both: beginners and top athletes
Rings are easy to transport and you can train anywhere
It allows strengthening of the upper and lower body
Suitable for crossfit, strength training, calisthenics and gymnastic
100% Satisfaction Guarantee
You can return for FREE all goods until 30 days without giving reason. This means that we pick up the goods that you want to return at your place for free and return the money to your account within 3 days after returning the goods. You need only to write an email to info@stronggear.eu or call +420 777 670 947. The goods must be properly packed to avoid any damage during transportation and must in the same condition. We are not a rental. The guarantee is there for trying the equipment, not for its repeated use.
Parameter
| | |
| --- | --- |
| Length of straps | 5 m |
| Weight | 2,3 kg |
| Material | Nylon straps, Wooden rings, Metal carabiners |
| Adjustable straps | Yes |
| Max Tragkraft | 600 kg |
| Griff Diameter | 32 mm |
| Width of straps | 38 mm |
| Outer diameter of the ring | 24 cm |