Bar holder - 6 Tiers Gun Bar
Bar holder - 6 Tiers Gun Bar
VERKAUF -29%
81 Punkte für das Treusystem
---
Horizontal holder for 6 barbells with plastic holders, stainless steel, laser cut which protects the barbell from damage, maintains an organized training place and is easily fixed to the wall. Mehr
Hersteller: StrongGear Produktkode: P00101 Versand und Zahlung
Ursprünglicher Preis 114 €. Bezahlen 29% (32,60 €) 81,40 € mit MwSt.
Horizontal holder for 6 barbells with plastic holders, stainless steel, laser cut which protects the barbell from damage, maintains an organized training place and is easily fixed to the wall. Mehr
Hersteller: StrongGear Produktkode: P00101 Versand und Zahlung
Keep your training place organized and clear
Horizontal 6 Tiers Gun Bar ensures that your training place is organized and safe. The holder can storage 6 barbells at the same time and saves you a lot of space. It does not happen to you that the dumbbells are thrown everywhere. Holders can be placed anywhere on the wall and on the wooden wall. The steel structure is cut with laser in the space for attaching barbells. That's why our barbells will be in a perfect condition for a long time. This is a huge advantage over competing products. You will determine the width of the pitch for each barbell by simply installing it to the wall. Every holder has three holes for firm fixation.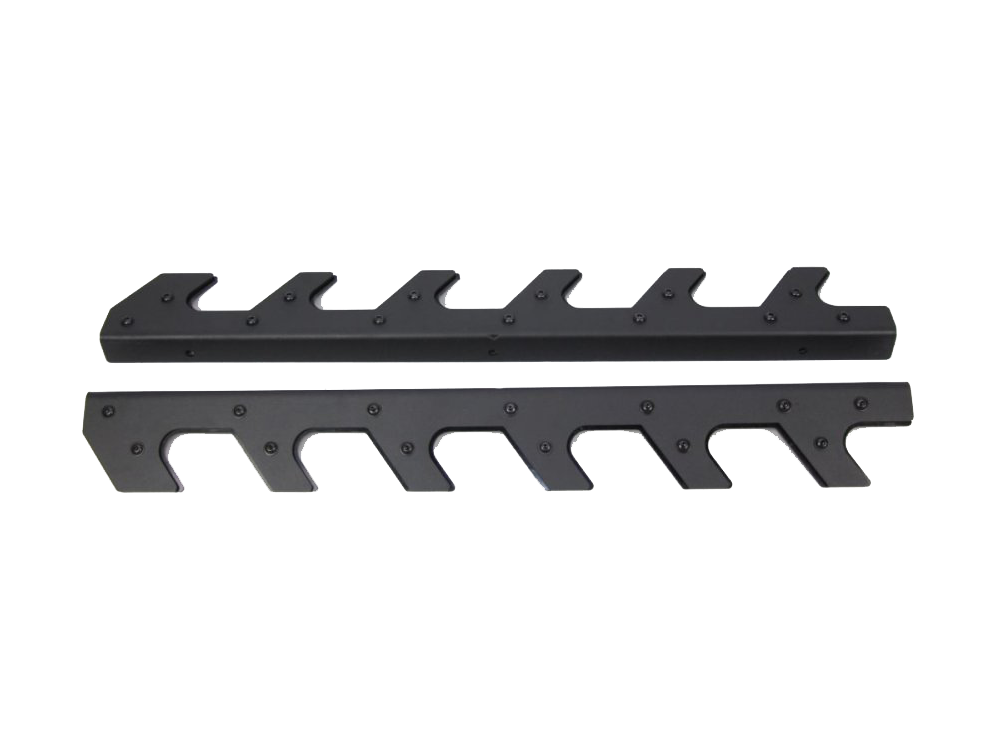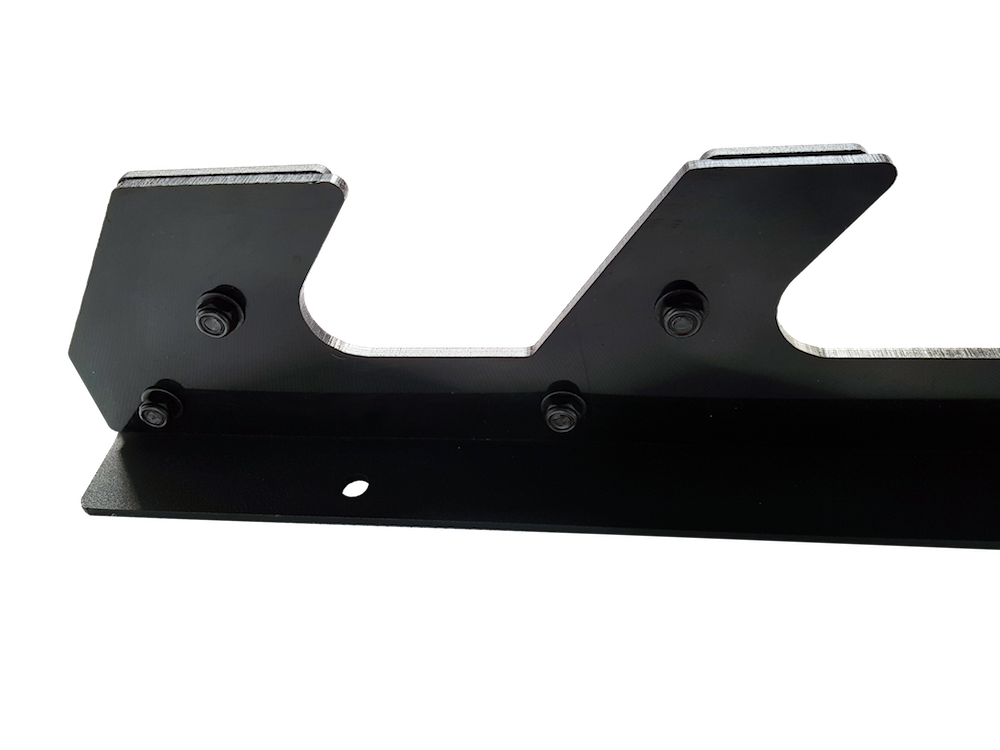 7 Reasons why to buy a Stronggear Horizontal Holder:
Made from stainless steel
Protect barbell against damage
Easily fixed to the wall
Suitable for every barbell
Keep organized and safe training place
Perfect equipment for crossfit and gyms
You can hang the skippers or resistance rubber
100% Satisfaction Guarantee
You can return for FREE all goods until 30 days without giving reason. This means that we pick up the goods that you want to return at your place for free and return the money to your account within 3 days after returning the goods. You need only to write an email to info@stronggear.eu or call +420 777 670 947. The goods must be properly packed to avoid any damage during transportation and must in the same condition. We are not a rental. The guarantee is there for trying the equipment, not for its repeated use.
Parameter
| | |
| --- | --- |
| Länge | 13 cm |
| Plastic protection | Yes |
| Number of shelves | 6 |
| Weite | 5 cm |
| Höhe | 98 cm |